Hello sweeties!
Senna Maraschino Lip Lacquer is a new shade part of Senna Do You Dare? Holiday 2013 Collection (swatches) which I received from PR a couple of days ago. The new Senna collection is about feminine red lips and eye makeup with a twist.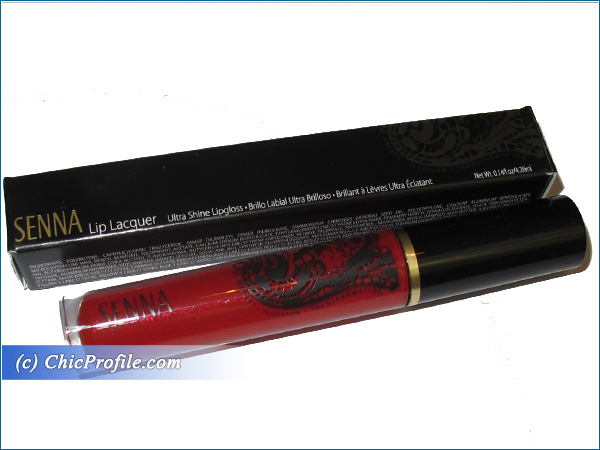 Availability
Now @sennacosmetics.com
Senna Maraschino Lip Lacquer ($20.00 for 4.28 ml/ 0.14 fl oz) is officially described as cherry red and it looks so vibrant and pigmented in the tube. At first I was sure I will only wear this shade for testing and review purposes as I've always been shy when it came to wearing a bold red lip, perhaps it's just me but I don't think it complements my fair skin.
Once I swatched Maraschino on my hand and saw that is a beautiful vibrant medium red with warm undertones and fine gold shimmer I was sure it wouldn't look so harsh on my lips. I was totally right as it looks so pigmented and shiny but because it's a warm red it makes it totally wearable even by those with pale skin tones. The glossy finish it reveals along with a touch of discreet gold makes Maraschino the perfect color to be worn at the Christmas dinner, New Year's eve party, a romantic date or any other occasion where you just want to look glamorous.
The texture is thick, but not sticky or tacky and it's easily apply across the lips delivering an intense and opaque color in one swipe. Lips feel smooth, glossy, vibrant and hydrated due to the Shea Butter, Grape Seed Oil, Jojoba Oil and Mango Seed Butter ingredients which will moisturize and protect your lips. It doesn't sink into lip lines and it doesn't emphasizes dryness, but it will make your lips look fuller, fresh and healthy.
Like all the other Senna lip lacquers this one comes in a transparent plastic tube with a doe-footed applicator and the formula is vanilla scented.
On me it wears for about 4 to 5 hours, even after I drink and had a little snack, but when I have a decent meal I need to retouch the color because it tends to fade away on the center of the lip. Red lips are not really my thing but this Maraschion Lip Lacquer made me change my mind at least for this Christmas and I will be wearing it alone but it looks beautiful just the same over Crimson Lip Liner (upcoming review), Venetian Red Cream Lipstick (upcoming review) or over any other red lipstick you like to wear.
Enjoy more photos…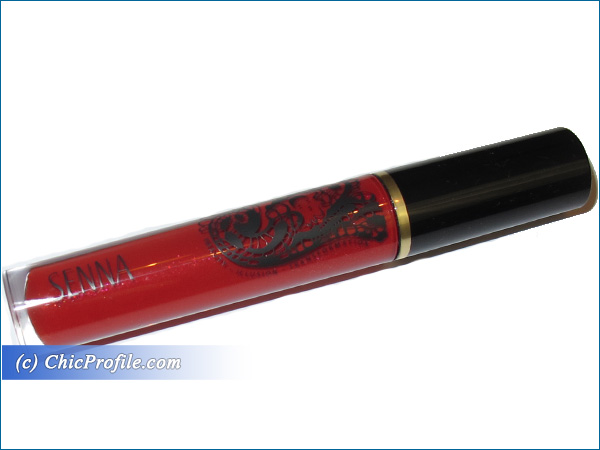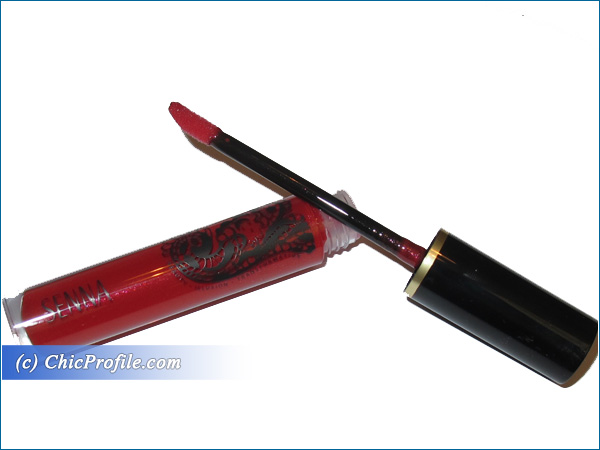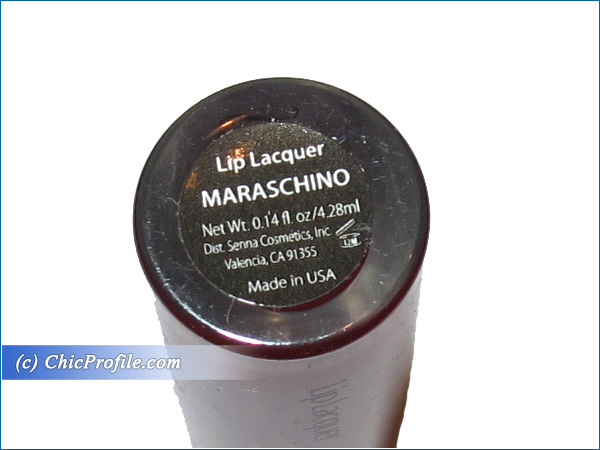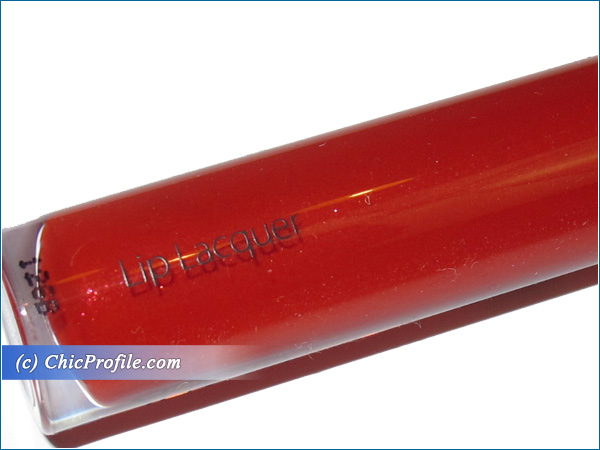 Senna Maraschino Lip Lacquer Swatch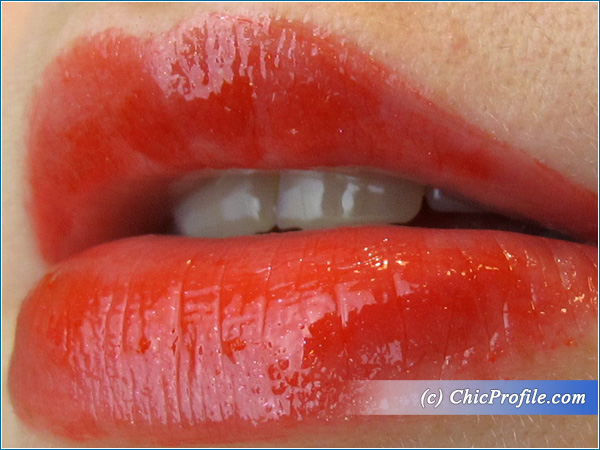 Senna Maraschino Lip Lacquer Lip Swatch

LEFT: Bare Lips – RIGHT: Wearing Senna Maraschino Lip Lacquer