Hello beauties!
Senna Lip Liner in Crimson is a new shade part of Senna Do You Dare Collection (photos & swatches) which was released at the end of 2013. The new Do You Dare Collection (promo photos & info) contains only a few products and it's based on red classical shades for lips.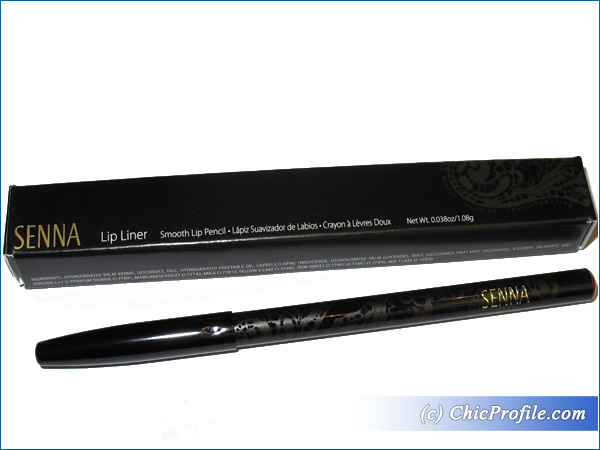 The soft and superb texture gives perfect crisp and clean definition that looks natural and lasts exceptionally long. Full textured formula provides a barrier to help keep lip colors from feathering. Antioxidant vitamins help to nourish and protect lips.
Availability
Now @sennacosmetics.com
Senna Crimson Lip Liner ($18.00 for 1.08 g/ 0.038 oz) is officially described as a classic red and is a deep red a little bit darker than what I would call a classic color. It has a matte finish, an intense color, looking very pigmented and fully opaque on the lips.
It glides easily and effortlessly over the lips, without drying them out like most matte lip pencils do. The color transfers easily on the skin while swatched and on the lips as well without scathing or pooling them.
I like to wear Senna Crimson Lip Liner all alone as a matte lip color but also as a base for a lipstick or lip gloss. It is long-lasting and I had 6 hour wear with this formula when I wear it all alone even after eating and drinking. The color was a bit diminished after I had a meal but it didn't faded completely of my lips and it didn't need retouching.
Worn under a lipstick, Crimson Lip Liner behaves as a great lip base and makes any lipstick shade last longer. I personally like to combine it with Senna Venetian Red Lipstick (review & swatches) or Senna Maraschino Lip Lacquer (review & swatches). It does stain the lips a little bit so even after most of the color disappears I still had a discreet even reddish shade.
As for the packaging this one comes individually packed like all the other Senna makeup products and is a wood pencil that need sharpening.
Enjoy more photos…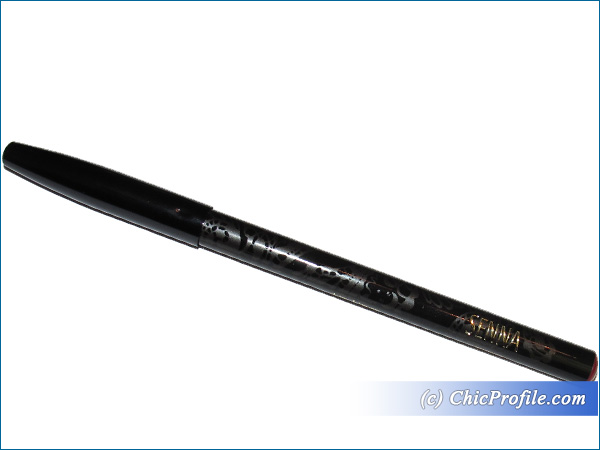 Senna Crimson Lip Liner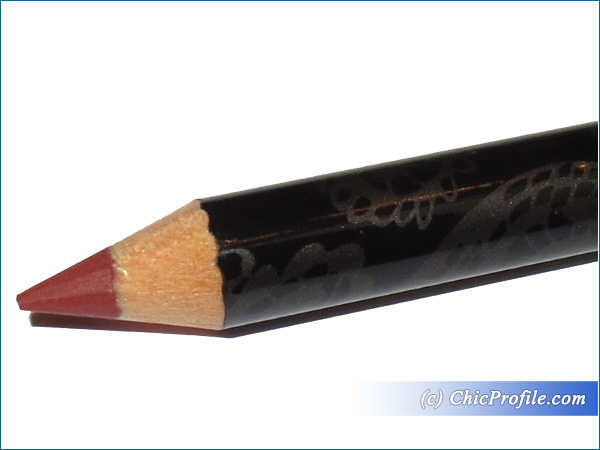 Senna Crimson Lip Liner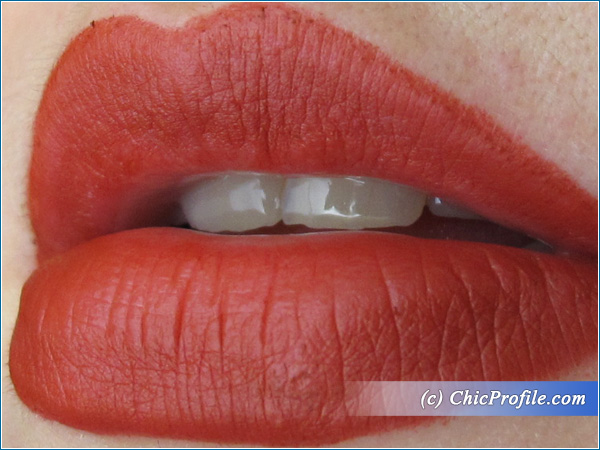 Senna Crimson Lip Liner – Lip Swatch

LEFT: Bare Lips – RIGHT: Senna Crimson Lip Liner Swatch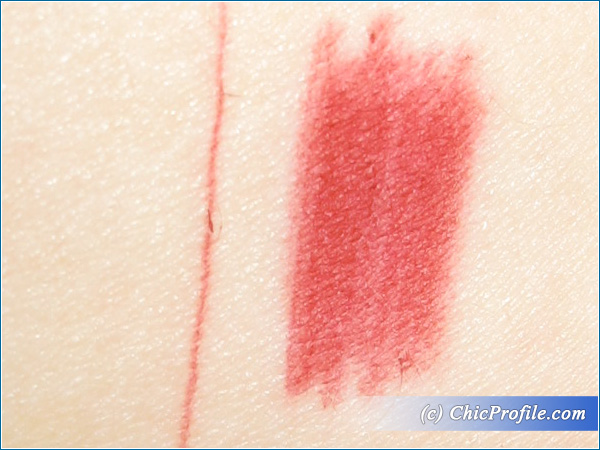 Senna Crimson Lip Liner – Swatch
I hope you find this review helpful in case you are looking for a long lasting pigmented matte lip liner. Do you usually wear this kind of shade on your lips? 🙂