Hello sweeties!
We are talking about NYX Spring 2014 makeup products almost everyday now since NYX is gradually launching new items. If the other day the new entries were NYX Baked Blushes & Eyeshadows (info & photos) and NYX Adorable & Sex Bomb Palettes (info & photos), a week ago the first NYX Spring 2014 Makeup Collection (info & photos) was finally revealed.
This time the spotlight is one the new Tinted Moisturizer and the new shades of Stay Matte Not Flat Liquid Foundation.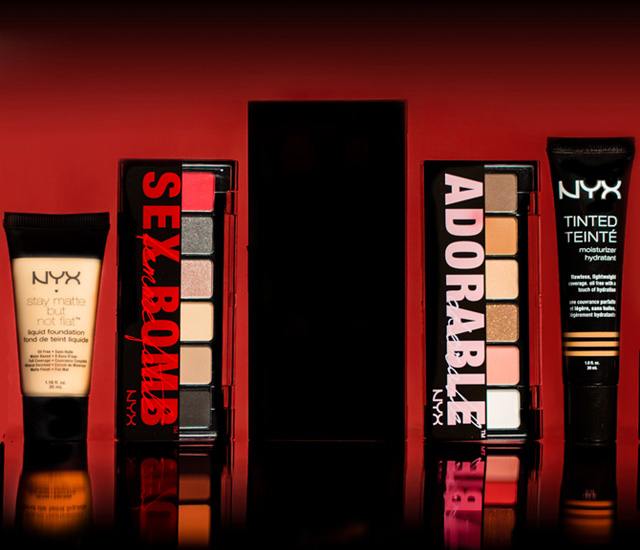 Availability
Now @nyxcosmetics.com
NYX Tinted Moisturizer – New – $10.00
Lightweight with just a hint of sheer color, this hydrating formula makes skin feel softer and smoother. The dewy natural glow provides a "no-makeup" look and feel, yet covers imperfections with a natural, hydrating touch.
Shades:
Buff – light beige
Nude – light beige with olive undertones
Soft Beige – cool beige
Natural Beige – medium with pink undertones
Warm Beige – golden beige
Tan – tan
Almond – deep tan with warm undertones
NYX Stay Matte Not Flat Liquid Foundation – New Shades – $7.50
Stay Matte But Not Flat Liquid Foundation provides full coverage of mineral enriched matte finish. The oil-free and water-based formula is perfect for the studio or all day long!
Shades:
Porcelaine – for porcelain skin with pink undertones
Warm – for medium-light skin with beige pink undertones
Medium – for medium skin with pink undertones
Cocoa – for dark skin with peach undertones
Deep Dark – for dark skin with beige undertones
Enjoy more photos…