Hello beauties!
Rouge Bunny Rouge launched this month Diaphanous Impalpable Finishing Powder, a transparent powder that allows you to finish your make-up routine or to underline your natural beauty when worn alone for velvet soft result.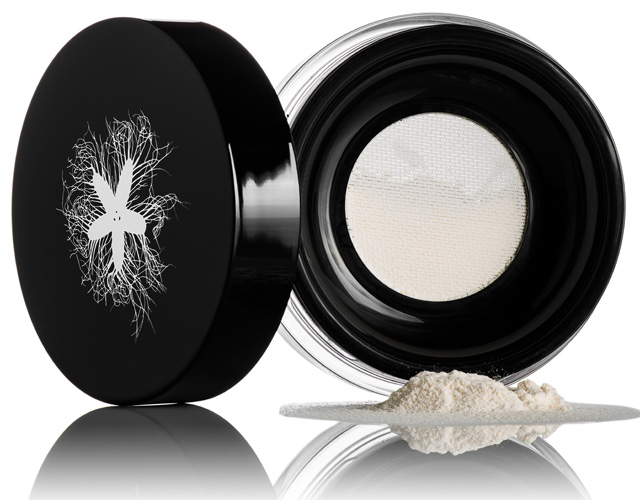 Availability
Now @rougebunnyrouge.com
Rouge Bunny Rouge Diaphanous Impalpable Finishing Powder – New – €40.00
As dawn breaks in the Enchanted Garden's Forest of Wishes, sylvan fays stir from beneath a weightless sea of wish-flowers. With life force bound to each wispy bloom, they must set them free as if lives were beholden. Their sweet breath sends the vitreous rosettes sailing in the morning breeze, propelled by the essence of vitality and grace. As gauzy florets dive and rise with random intent towards far reaches of the garden, they deliver wishes to those quick enough to catch them. Only then can the nature deities sleep, waiting to be woken by a thousand reborn flowers whose silky touch over skin brings radiant beauty. Inspired by these ethereal ariel travellers and their translucent gift of loveliness, DIAPHANOUS Impalpable Finishing Powder spirits away imperfections, granting your every wish for the perfect countenance.
With the incredibly smooth feeling of vaporous silk, a fine dusting of this invisible loose powder softens unwanted flaws and rewards the complexion with an even skin tone and velvety matt finish. Evermat reduces the production of oily sebum to keep shine in check, with the aid of Silica's absorbing action. Tetrapeptide Matryxil 3000 brings an anti-wrinkle and smoothing effect while Actiwhite works to lighten and brighten. Due to its super transparency and ability to mattify the skin without drying, all skin tones can benefit from this universal shade that can be used to fix make-up or worn alone to brilliant effect.
Enjoy more photos…