Hello sweeties!
I remember Revlon Colorstay foundation as being the second foundation I used and even then, back in the days was named the best drugstore foundation. I know everyone recommended it as being the foundation that will amazingly hide all your skin imperfections, conceal everything and help you whenever you have a bad face day. I know teenagers are crazy for this foundation and even in my opinion is the best full coverage foundation that doesn't make you look cakey or like you are wearing a mask.
The good news is that Revlon has updated its Colorstay Makeup foundation formula and has also renew the packaging launching the new product in a bottle that comes with a pump.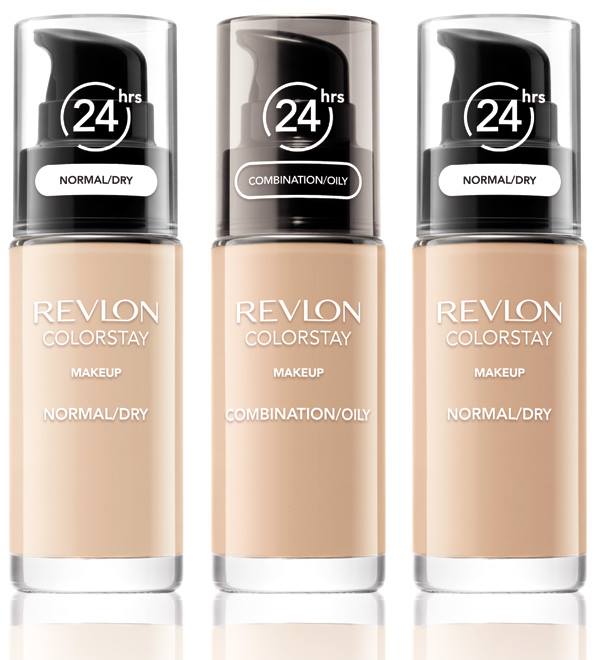 I have to admit that the old packaging was a downsize for me, as even though it was easy to shake the bottle in order to mix the product, I was not very fond of the idea of getting the liquid straight of the bottle.
In the past I tried the combination/ oily formula and it was a perfect match for my skin needs back then, as I used to work in the place where people smoked all the time and my complexion needed some extra protection (that's the reason why I started to use foundation at the age of 25).
I've heard women who have combination or oily skin types that have tried and preferred in the end the normal/ dry formula so I would say it's really worth giving them both a try.
I'm really excited about the new Revlon foundation packaging and formula finding their way into my country as well and I would definitely give them a try once they hit counters.
It offers a wide variety of shade, 20 to be more exact but I don't think they will all be available in Romania.
Combination / Oily type has a oil-free formula with a matte finish and SPF 20 while Normal /Dry has a hydrating, well balanced formula with a semi-matte finish and SPF 15. The formula promises to offer you up to 24 hours of flawless, matte coverage with a comfortable and lightweight feel.
I promise to be back with a full review of both formulas in the upcoming weeks.
So what do you think about the new Revlon Colorstay Makeup? Have you gave it a try already? 🙂