Hello lovelies!
There are only a few items featured in the new Pat McGrath Holiday 2019 Makeup Collection. I can keep my shopping cart pretty light with this launch as the lipsticks are repromoted in a special limited edition packaging and I already own most of them.
So, I'm putting on my list only one of the new Eyeshadow Quads even though I have to admit they are pretty damn expensive. Paying $65.00 for an eyeshadow quad, even though it's Pat McGrath quality will definitely limit a lot a my future holiday 2019 purchases.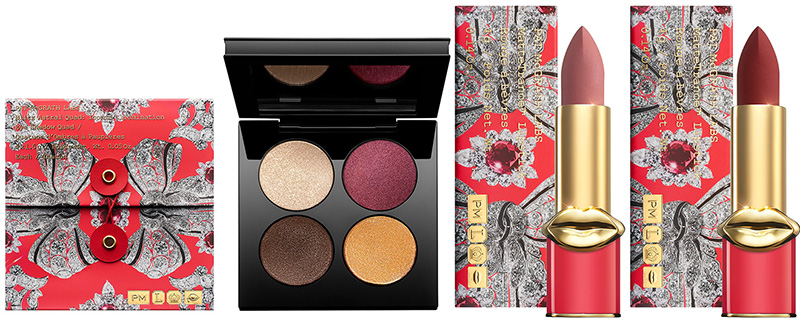 U.S. / UK & International – Now at SEPHORA | soon at Pat McGrath
Pat McGrath Holiday 2019 Makeup Collection
Iconic Illumination Blitz Astral Eyeshadow Quad, $65.00 (Limited Edition)
Astral Gold Allure

Glittering platinum gold

Blitz Bordeaux

Sparkling deep burgundy

Blitz Brown

Rich chocolate brown

Bronze Gold 003

Glistening golden bronze
MatteTrance Lipstick, $40.00 (Special Packaging)
Omi

Mid-tone rose (Matte)

Guinevere

Blooded crimson (Matte) (Review, Swatches)

Flesh 3

Brown rose (Matte)

Christy

Divine beige nude (Matte) (Review, Swatches)

Deep Orchid

Plum berry (Matte)

1995

Warm light nude (Matte)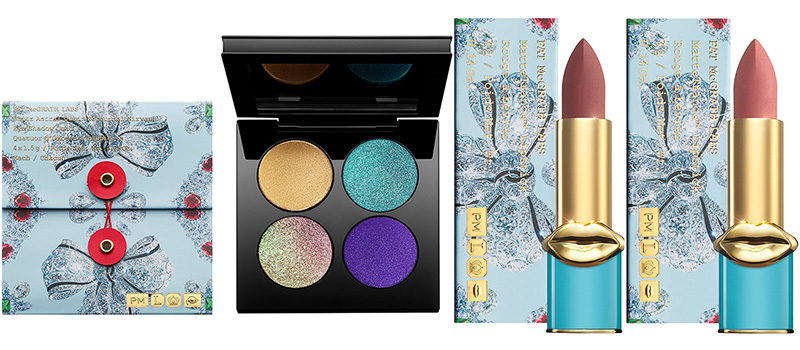 MatteTrance Lipstick Duo – Limited Edition – $65.00
Nocturnal Nirvana

Elson + Flesh 5

Ritualistic Rose

Beautiful Stranger + Femme Bot

Iconic Illumination

Vendetta + Fever Dream
Ritualistic Rose Blitz Astral Quad – Limited Edition – $65.00
Antique Gold 002

Glistening antique gold

Astral Rose Orchid

Glittering rose gold

Beyond Bronze 003

Sparkling deepened bronze

Rose Quartz 005

Metallic plum gold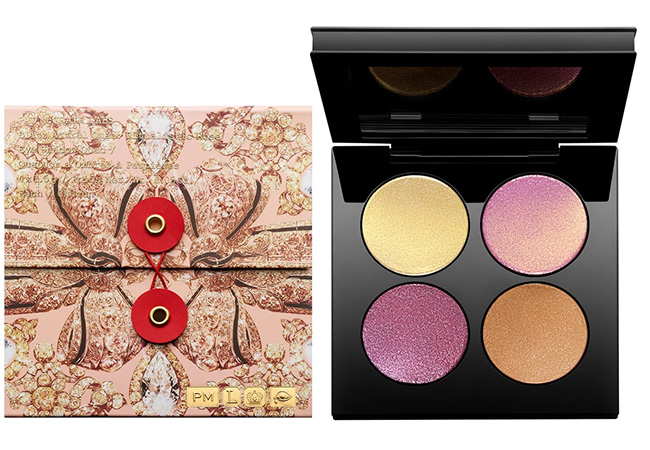 Lip Fetish Noir – New – $40.00
The iconic Lip Fetish Balm unleashes luminous hydration in two new noir-tinted hues presented in luxe Limited Edition matte black bullets. The ultimate secret weapon for lethally luscious lips now shines in an opulently opalescent Noir & a glittering Astral Blue Star. Decadent luminosity meets lush hydration in a legendary formulation infused with soothing emollients, antioxidants & vitamins that impart dewy divinity in a single swipe.
Noir

Opalescent ebony
Astral Blue Star Glittering iridescent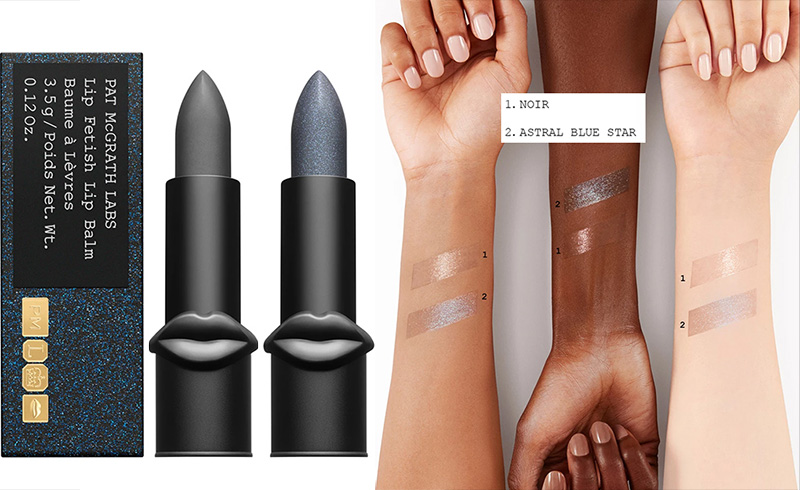 ChromaLuxe Hi-Light Cream – $35.00
This gel-cream highlighter shines with radiant glittering effects for the eyes and face, available in sparkling gold and brilliant blue iridescence. Pearlescent pigments create multidimensional shine with a smooth texture that's exceptionally adhesive and applies effortlessly with the finger or a brush. This glittering full coverage cream stays in place for lasting wear and high-impact diamond sparkle intensity.
Pale Gold 002

Sparkling gold

Astral Blue Star

Brilliant blue iridescence