Hello cuties!
I'm slowly but surely gathering quite a collection of Oud Milano products. Today I'm bringing you the nude shade of Oud Milano Impressive Matt 201 Lipstick. This is a permanent shade that I got the Fall season along with other new Oud Milano makeup items (swatches). After pink lipsticks, nudes are on the second place so a new casual lip color for Autumn felt just right for me. I got to wear it a couple of times ever since so check out my full review.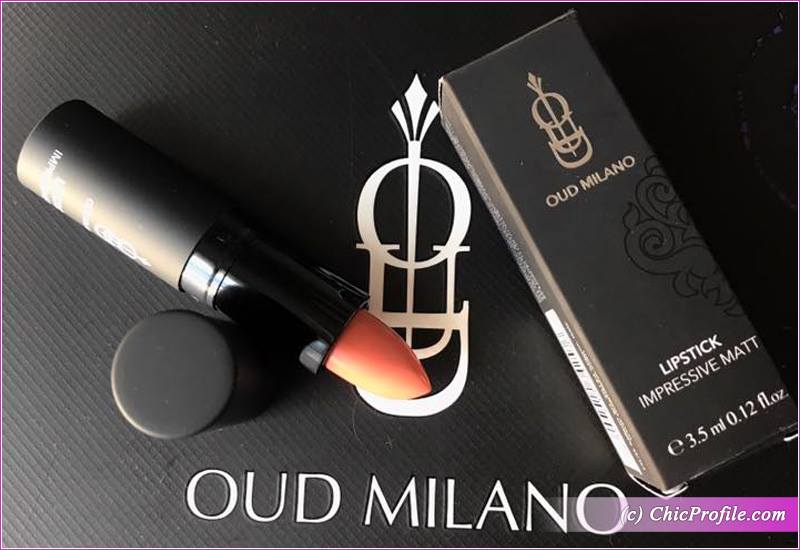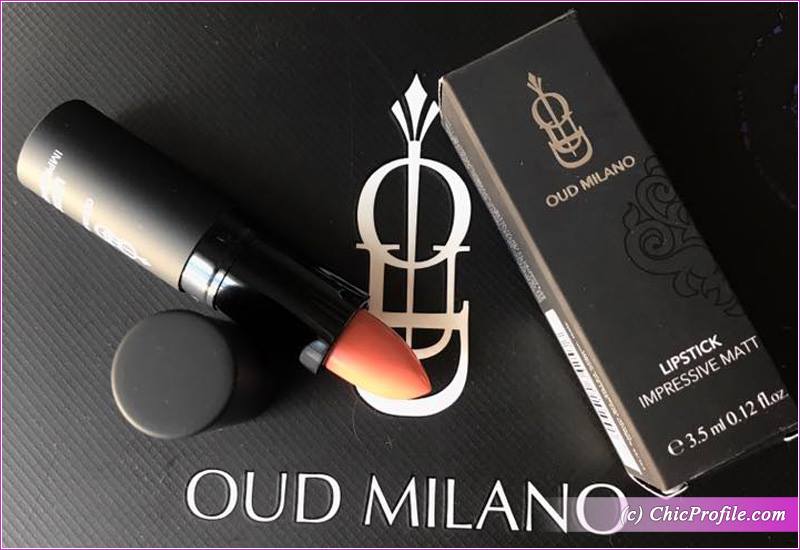 Where to buy:
London – Now at Oud Milano Store (353 Oxford Street, W1C 2JG – across the street from Debenhams)
International – Now @oudmilano.com
Oud Milano Impressive Matt 201 Lipstick (£18.72 for 3.5 ml / 0.12 fl oz) is a medium peachy beige with warm undertones and a satin finish. The color is intense, very pigmented and opaque on the lips. It's a bit confusing to get a satin finish when you were hoping for an "impressive matte" as the name itself suggests.
I'm actually fine with a more satin finish rather than a flat matte, but indeed even after a few minutes, the formula won't dry down to a matte finish. Just one layer is enough to get its true color. No complaints here. Moving on to the formula and consistency. It has a creamy and malleable formula that spreads easily and evenly across the lips. It's creamy but feels just a bit dry so make sure to hydrate your lips in advance. If you have dry lips you'd better put on some moisturizer as this color will emphasize those lip lines.
This is the kind of color that looks good on a light skin tone like me and I bet it would on medium skin tones as well. It's a warm nude that can be worn effortlessly during the day. It simply warms up the face without looking just like a regular, flat nude. That is of course if you like warm undertones.
It performs quite well on the lips, even though is not a matte, so it has a long-lasting formula. It won't budge from my lips whenever I drink or eat something light, but if it's greasy food then I need a retouch. I get around 5 hours wear with this formula with a slightly dry feel. It doesn't leave a stain on the lips.
Enjoy more photos…