Hello beauties!
NYX released Revenge Is Infinite Palette, a limited edition makeup palette featuring eyeshadow, blushes and lip color. As the name suggests the palette was inspired by the ABC serial Revenge, by two of its characters. Fans of the hit series will surely be delighted with the release.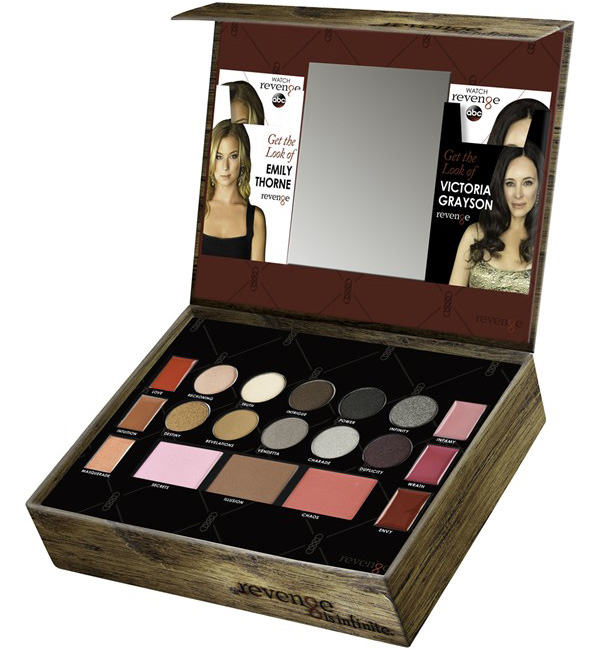 Availability
Now at Nordstrom and online @nordstrom.com
NYX Revenge Is Infinite Palette – Limited Edition – $25.00
NYX draws inspiration from the ABC hit series Revenge with a collection of hues modeled off of two of your favorite characters.
Eyeshadows:
Reckoning: a shimmery light pink.
Truth: a shimmery nude.
Intrigue: a pearly deep brown.
Powder: a pearly slate.
Infinity: a pearly pewter.
Destiny: a pearly gold.
Revelations: a matte light brown.
Vendetta: a shimmery taupe.
Charade: a pearly light silver.
Duplicity: a pearly deep violet.
Blushes:
Secrets: an iridescent light pink.
Illusion: a warm bronze.
Chaos: a deep rose.
Lip Creams:
Love: a bright coral.
Intuition: a deep nude.
Masquerade: a shimmery coral.
Infamy: a soft light pink.
Wrath: a soft fuchsia.
Envy: a deep red.