Hello pretties!
Here we go again! Another week, another NARS Collection…this is already becoming a ritual. 🙂 How are you NARS fans keeping up with all these new launches? This time we have NARS x Connor Tingley Collection which is already available online.
NARS dares to expand palettes with a limited-edition collection of contrasting tones inspired by the raw aesthetic of Los Angeles-based artist Connor Tingley. Showcased in exclusive, original packaging designed by the creative, the collection features bold new shades of Audacious Lipstick, potent eyeshadows formulated what NARS' Pigment Powder Suspension for rich luminosity, and an unrestricted lineup of Velvet Matte Lip Pencils that evoke creativity and originality. Coveted. Collected. NARS puts artistry on display.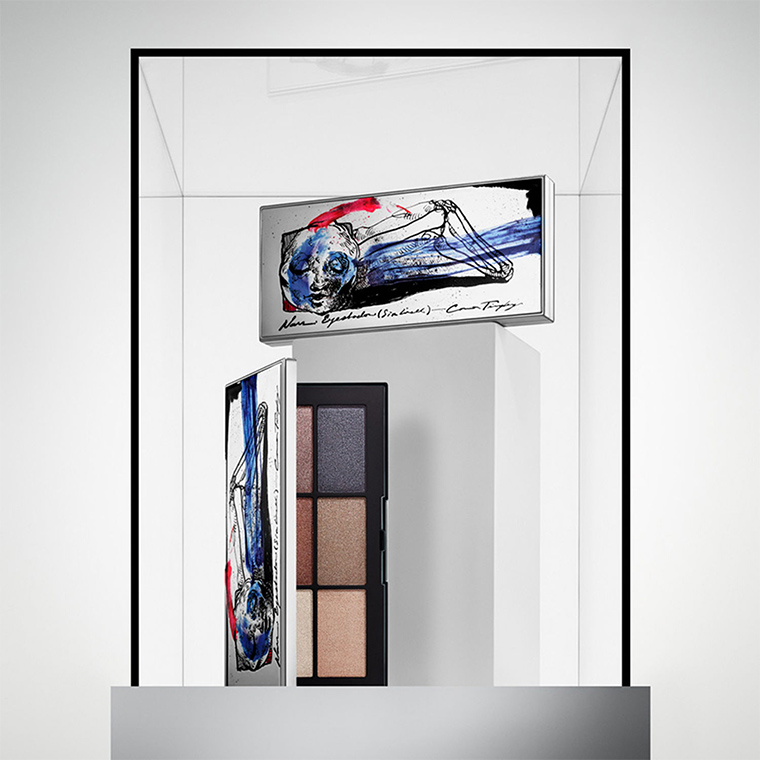 U.S. Launch Date – Now at NARS Cosmetics
NARS x Connor Tingley Collection
An eye for artistry. Express your inner artist with a gallery of six shimmering eyeshadows cased in a limited-edition palette designed by artist Connor Tingley. More pigment. More inspiration.
Luz

– Cream with iridescent shimmer

Duendo

– Champagne shimmer

Niebla

– Taupe shimmer

Amenecer

– Bronze shimmer

Cielo

– Rose gold shimmer

Oscura

– Grey lavender shimmer
Arnera

– Bright pink

Carrera

– Light beige terracotta

Canoga

– Bright orange

Madura

– Deep purple
Grotto

– Beige nude

Rosa

– Bright fuchsia

Ladrillo

– Rust

Amontillado

– Deep red
Enjoy more photos…