Hello lovelies!
The news about NARS Matte Multiples for spring 2014 arrived to U.S. as well and I'm happy to see that in less than two weeks the news shades will hit counters. Last week we took a first look at this collection and my favorites are definitely the pink shades.
NARS brings vibrant pops of color and sensual sun-kissed hues to lips and cheeks with the new Matte Multiple. Founder and Creative Director François Nars takes one of the brand's most innovative and iconic products and adds a modern twist on the cult classic. Available in seven shades from ginger pink to golden bronze, the Matte Multiple features a creamy, lightweight formula that delivers buildable, long-lasting, hydrating color for lips and cheeks. This innovative formula can be applied dry for a soft yet vibrant matte effect or wet for a rich and vivid finish that melts into skin.
Availability
U.S. Launch Date – 1 March @narscosmetics.com and NARS boutiques
Japan Launch Date – 25 April 2014
NARS Matte Multiples Spring 2014
Matte Multiple – New
Altai – rose bronze
Anguilla – ginger pink
Cappadoce – golden bronze
Exumas – pink apricot
Laos – rose coral
Siam – poppy red
Vientiane – copper bronze
Enjoy more photos…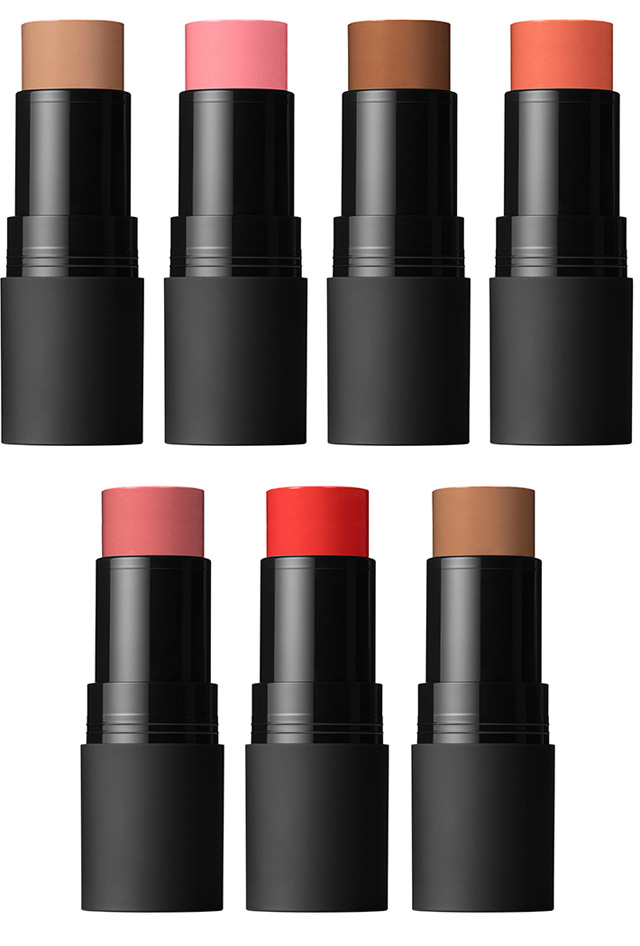 Which shade is your favorite? Are you excited for these new matte multiple shades?