Hello beauties!
This week I've tested and wore Coolcos Super Gloss No.03 so now I want to share with you my thoughts about this vibrant shade. I've always been a lip gloss fan and I'm looking for light formulas that don't feel sticky on the lips and which can give me that beautiful intense glossy effect.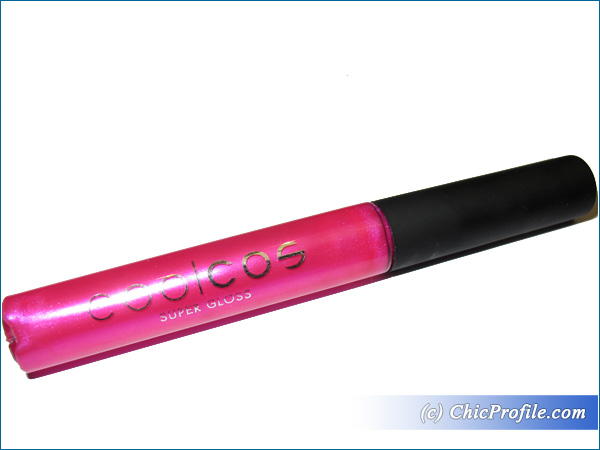 Availability
Now @coolcos.ro, @coolcos.com, @coolcos.dk (International Website Launching in February 2014 with worldwide shipping)
Coolcos Super Gloss No.03 (21.64 Lei/ 49.00 DKK/ $9.00 for 6 ml/ 0.2 fl oz) is a vibrant fuchsia violet with fine lilac shimmer and blue undertones. It has good color payoff, delivering an intense color with a high shine creating that beautiful wet lips effect.
The color is opaque on the lips with a formula that feels lightweight and comfortable without being sticky or tacky. It doesn't settle into lip lines and it looks beautiful over a lipstick in a similar shade. I layered Coolcos Super Gloss No. 03 over Coolcos Red Violet Moisturizing Lipstick (review, swatches) and the color lasted beautifully on the lips even after I eat and drank.
It doesn't have any plumping properties but due to that gorgeous intense glossy finish my lips look fuller. This color will look good on every skin tone, being intense and pigmented, the kind of shade you will want to wear with different makeup looks.
This gloss comes in a sleek long transparent plastic tube with a black cap and a doe-footed applicator. The gloss glides effortlessly and evenly on the lips but because the applicator is quite small I had to dip it in the tube several times to get enough product on my lips.
I had around 5 hours wear this formula (while I was drinking and eating) and it does leave a delicate stain on the lips, which is more like a soft opaque violet pink.
Enjoy more photos…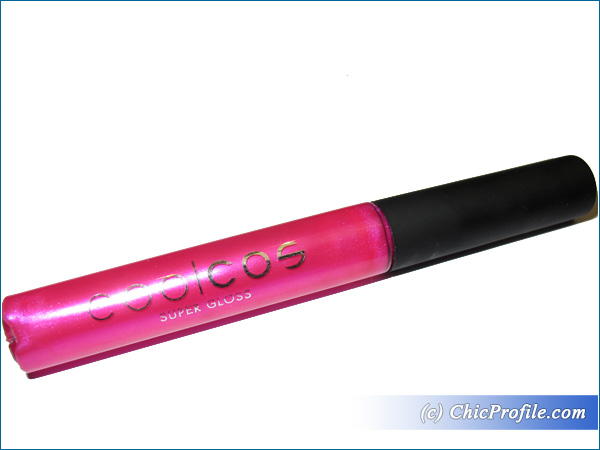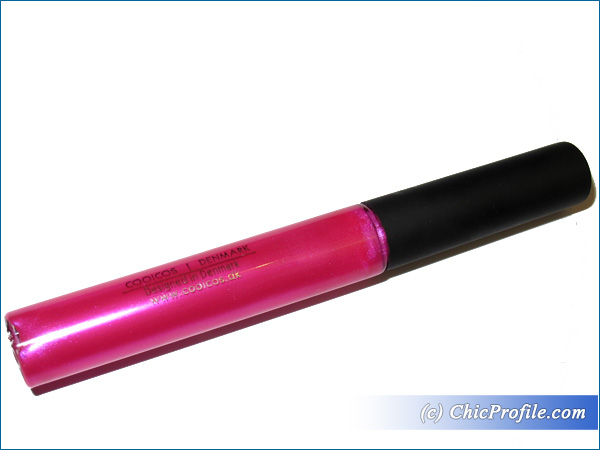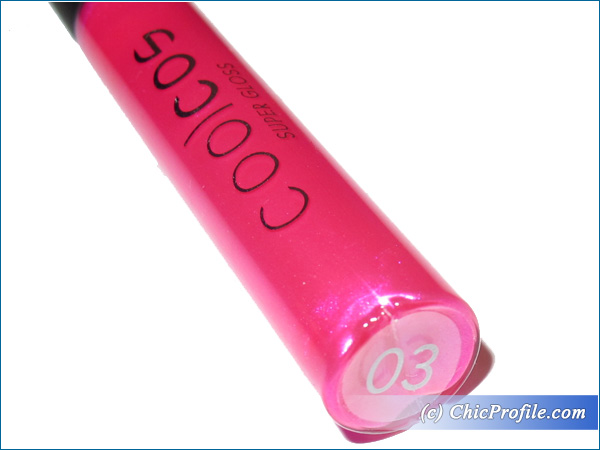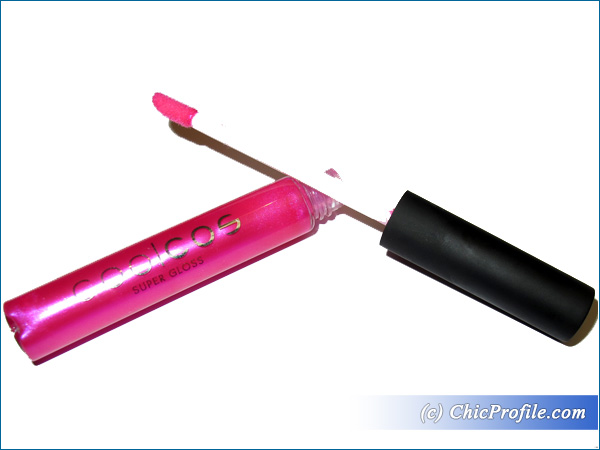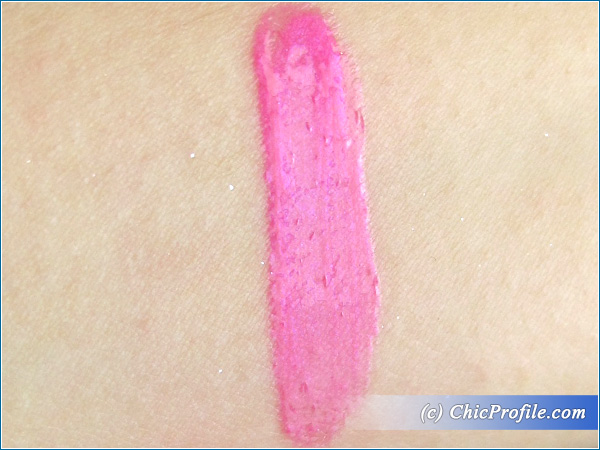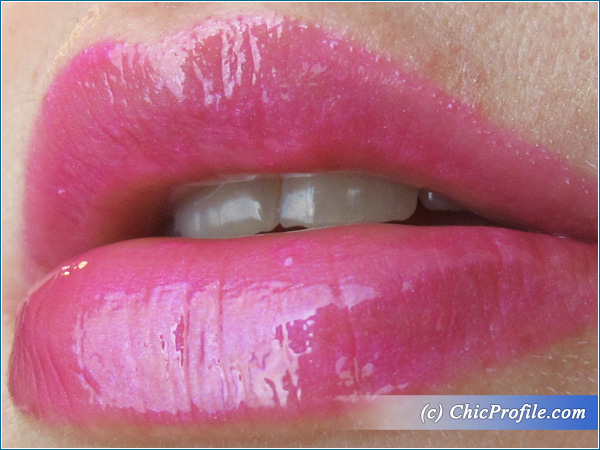 LEFT: Nude Lips – RIGHT: Coolcos Super Gloss No.03 Lip Swatch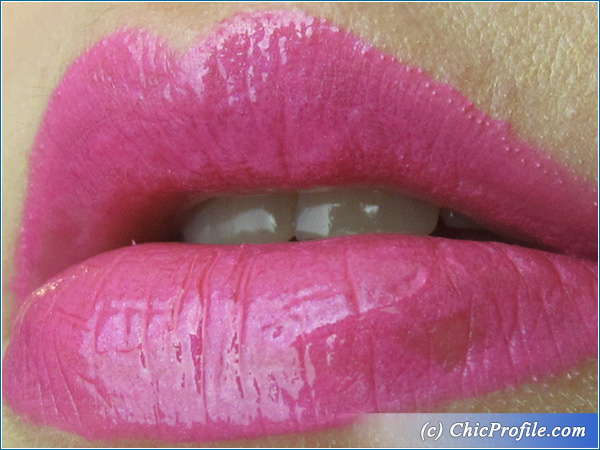 Wearing Coolcos Super Gloss No.03 over Coolcos Red Violet Moisturizing Lipstick