Hello beauties!
A few weeks ago I attended a Pick'n Dazzle event where I was invited to create my own Beauty Box. I'm super excited today to show you my Chic & Flawless Beauty Box which will is already available for a limited time only. The products were personally chosen by me, from the multitude of beauty items and it was a hard decision to decide because there were so many new brands to me and at the same time I wanted to have a complete Beauty Box. I wished for the perfect well balanced beauty box which will contain skincare, makeup and fragrance and I truly picked from the brands that I've never tested before so it was an entire new experience for me as well. Here is what it looks like!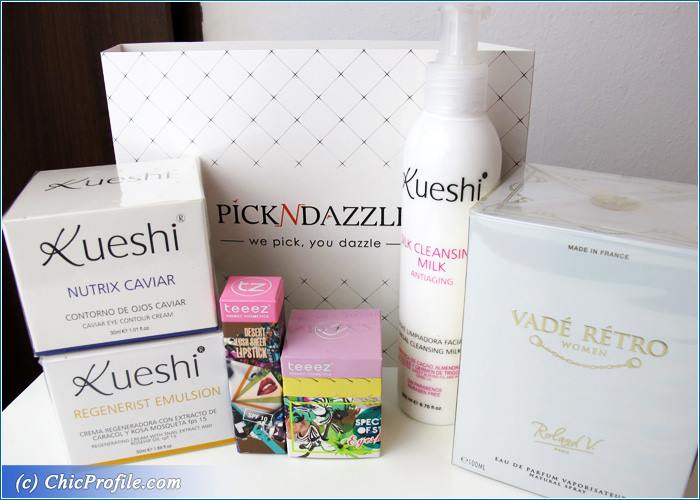 Where to buy
Now online @pickndazzle.com for a Limited Time Only with a 510.00 Lei Value for the Price of 259.00 Lei
I will reveal to you a few details about each product, some of them I've been using for about two weeks now, while for others I will be able to post full reviews within a month or so and here I'm talking about skincare.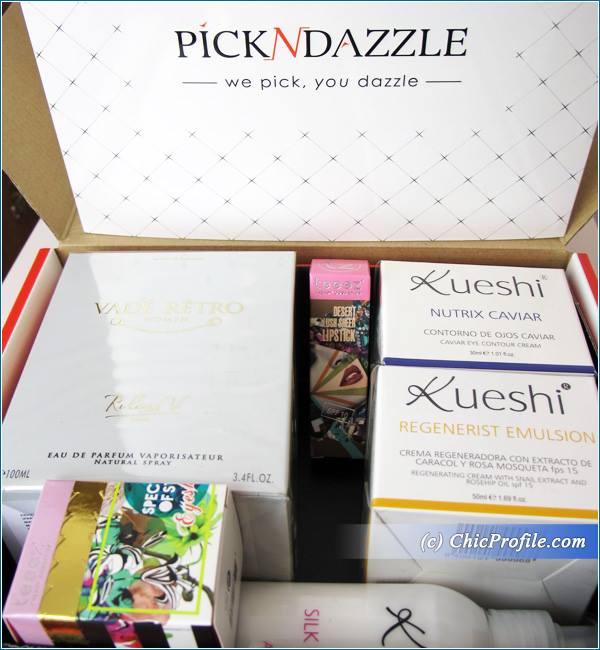 For my Pick'n Dazzle Chic & Flawless beauty box I picked three skincare products, one perfume and two makeup products. The brands are quite new on the market, bright young promising brands like Kueshi, Teeez Cosmetics and Roland V.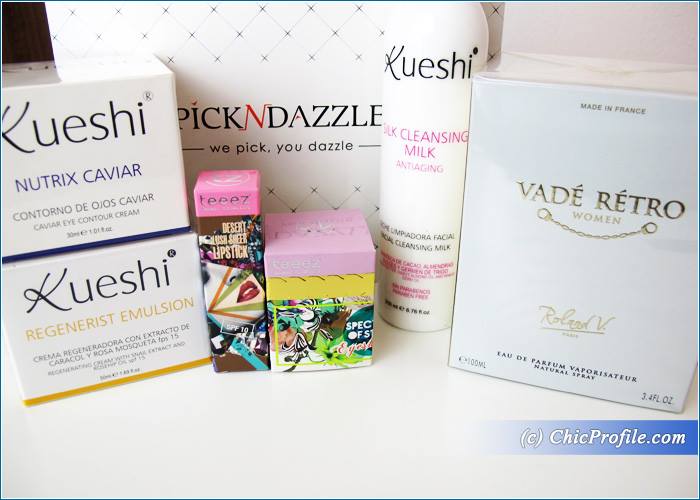 From Kueshi I picked three skincare products, an anti-aging day cream, a caviar eye contour cream and a silk cleansing milk. I'll be true and tell you that I've started using the products and while I already have an opinion on the cleansing milk, I still need to use the eye and face cream for a few more weeks before I can let you know on the effects.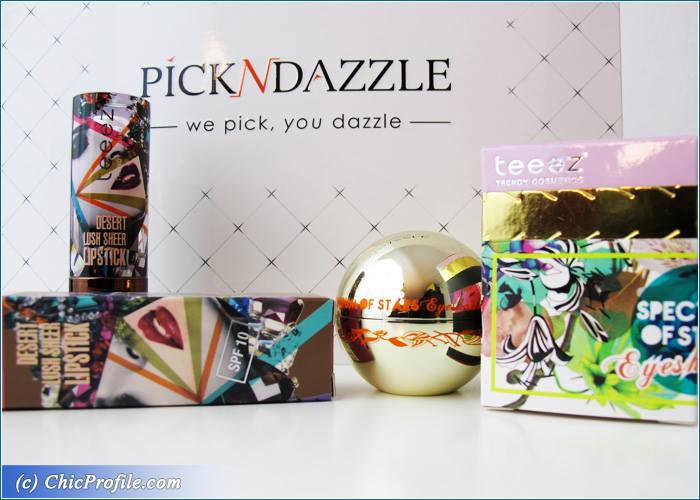 From Teeez Cosmeetics I picked up only a lipstick and an eyeshadow, but OMG how much I wanted to be able to choose more. The packaging is definitely the first thing that will attract your attention and make you love the products right away. Such a colorful and cheerful packaging kind of makes me wanna think that younger consumers will definitely love it.
While these Teeez Cosmetics products come in this joyful packaging the eyeshadow I must admit it was a pain to photograph due to its mirror like golden packaging. I knew that from the beginning but I still wanted to have it because of its beautiful purple shade.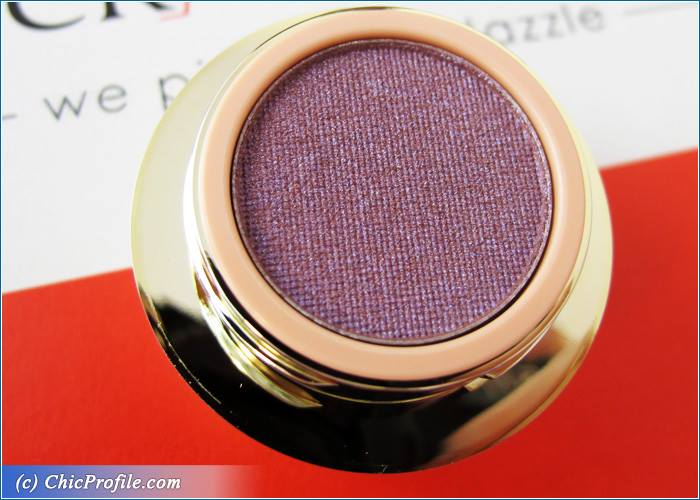 I got the Teeez Spectrum of Stars Eyeshadow ($22.00 for 2 g / 0.07 oz) in Iconic Rose but the line offers 18 shades. I feel that this is a double changeant color, a purple-pink hue on a light brown base delivering a metallic glossy finish. It has a luminescent to its color and a medium color opacity when swatched without primer. Over primer the color is more vibrant, pigmented and intense. It has a smooth, silky texture that is easily blendable, without any fall out. The formula contains Argan Oil with anti-aging properties to moisturize your skin for a smooth texture. I'm just loving this color, it's so versatile and changes its appearance on different lights, not to mention the super cute rounded yellow mirror-like packaging which is easy to hold and open.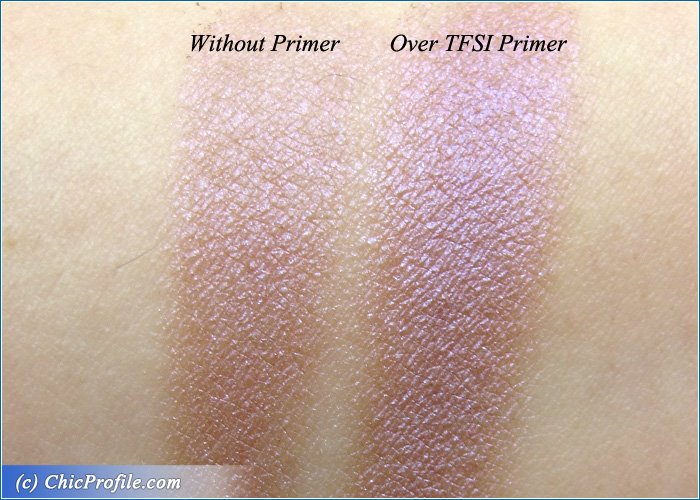 Teeez Iconic Rose Spectrum of Stars Eyeshadow Swatches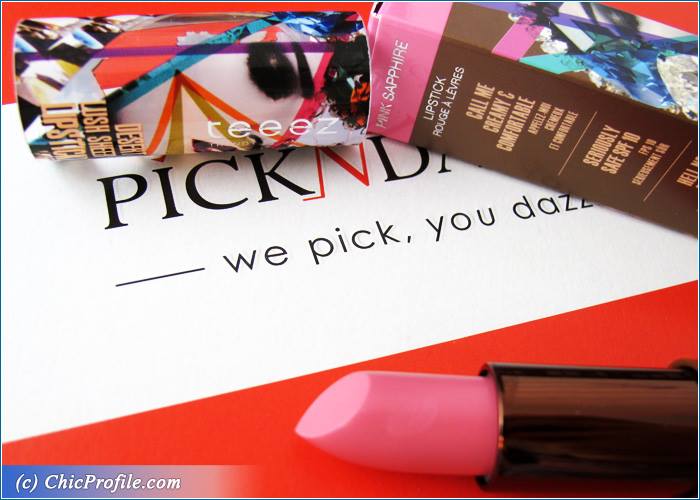 Something pink couldn't have missed from this box so it had to be a lip color. I choose Teeez Desert Lush Sheer Lipstick SPF 10 ($22.00 for 3.5 ml) in Pink Sapphire but you can check out the full 12 range of colors. The packaging is amazing, bright and colorful so it will undoubtedly get you noticed if you pick it up from your purse for an easy retouch and find yourself among other women. I just love a happy spirit packaging, it makes me feel cheerful whenever I'm using the product.
Now the color is a light bluish baby pink with cool undertones and a satin finish with a natural shine. The color transfers well onto the lips, glides easily and evenly while delivering a semi-transparent color coverage. This lipstick was meant for a more lighter touch so if you are looking for something more rich and opaque then this is not for you. I like the color as it's the perfect pink for a day to day makeup, when I want something casual while still having a fresh pop of pink on my lips, but something that will look more girly and natural. It has a super smooth and creamy formula that feels so lightweight and comfortable on the lips. It doesn't look streaky on the lips but when my lips were very dry it did tend to emphasize the lines a little bit. It has nourishing and hydrating formula so my lips were moisturized throughout the wear, not to mention it has SPF 10 which will protect your lips from harmful radiation.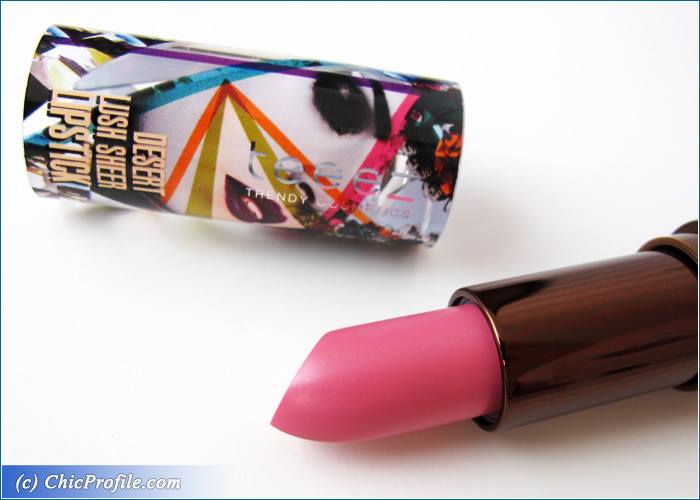 Now if we are going to talk about a long-lasting formula I would say this is not the case, as I'm reapplying the color every two hours or so. It doesn't last on my lips if I eat or drink (definitely not kiss-proof) so it's the kind of lipstick that you need to keep nearby for frequent retouches.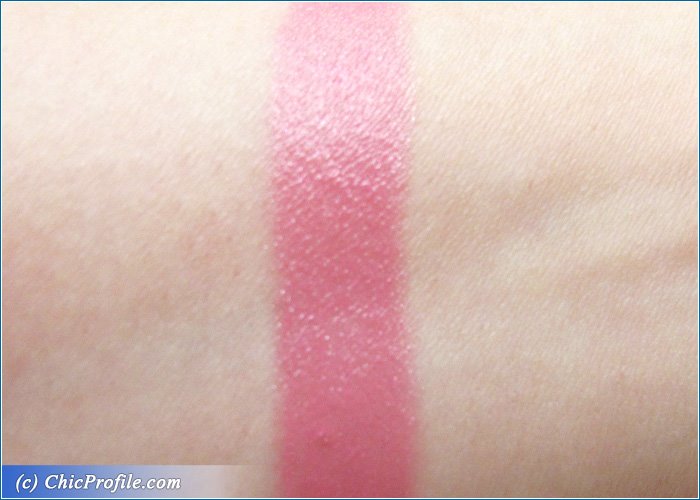 Teeez Pink Sapphire Desert Lush Sheer Lipstick Swatch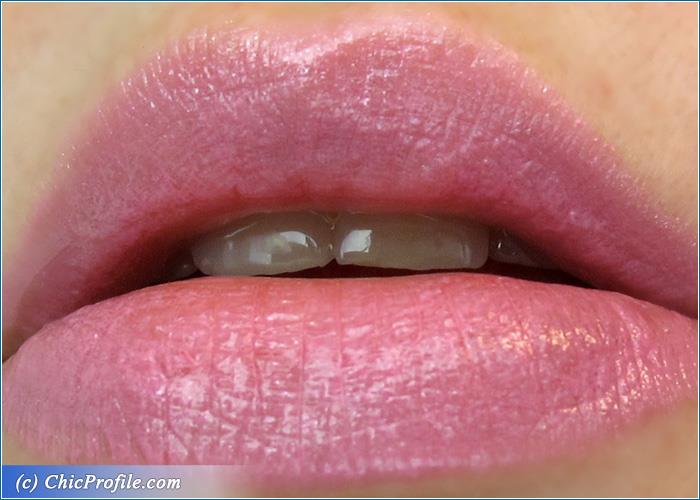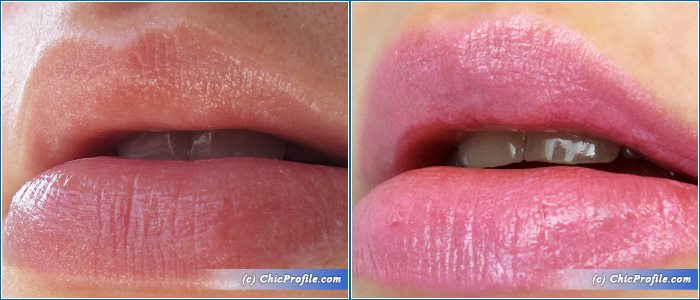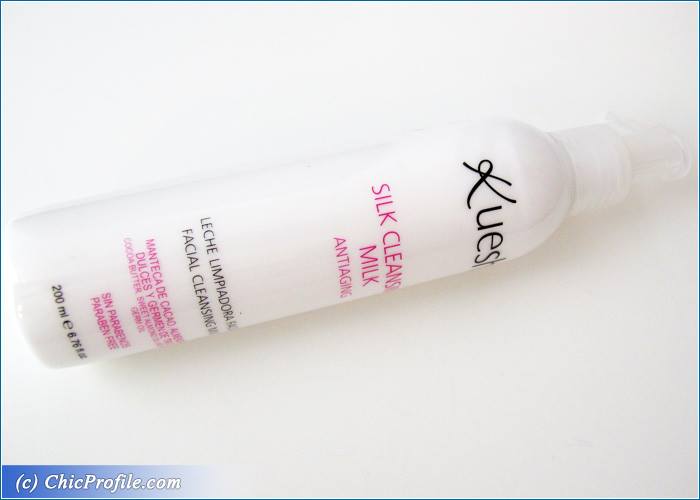 Kueshi Silk Cleansing Milk (200 ml / 6.76 fl oz) has entered my skin routine right from the moment I came home. I placed it in my bathroom and often use it to remove my makeup. It was developed and for dry and sensitive skin types and has natural oil-based nutrients. It has a formula enriched with Cocoa Butter, Sweet Almond Oil and Wheat Germ Oil. It removes the daily impurities of the skin and makeup while restores its elasticity.
It comes it this plastic bottle with a pump, very easy and practical to use. The formula is light and creamy, a gently milky one, very well balanced so it won't feel liquidy, that feels so soft and smooth across the skin. It cleanses well but gently and removes my makeup quite well, but is not the very best when it comes to waterproof makeup, eyeliner, gel eyeliner or very bright and long lasting lipsticks.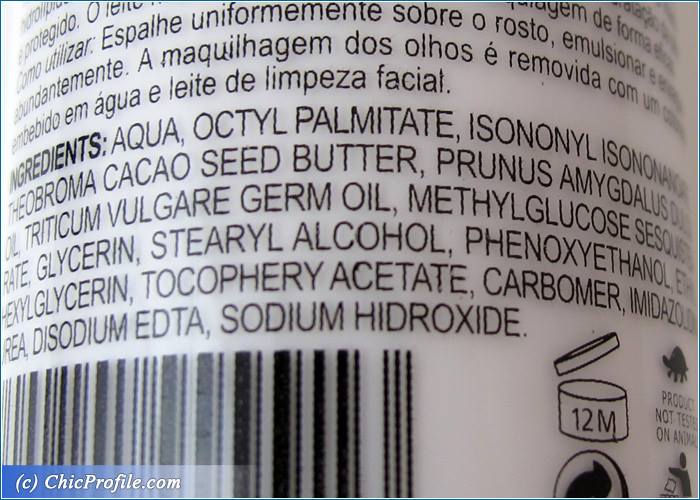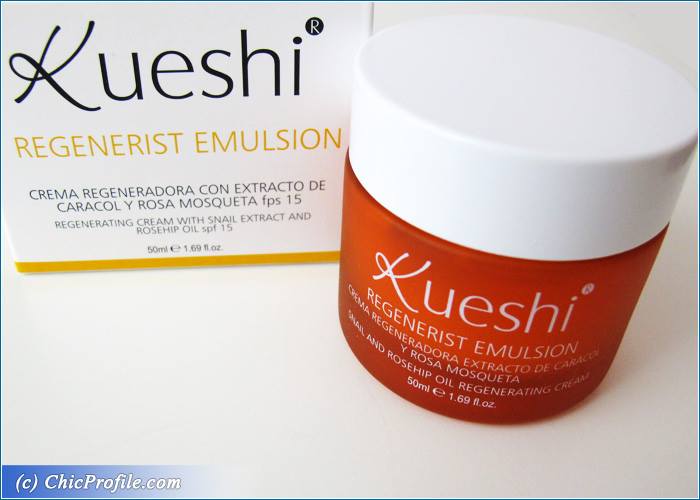 Kueshi Regenerist Emulsion Cream (50 ml / 1.69 fl oz) is a Regenerating Cream with Snail Extract and Rosehip Oil SPF 15. I haven't researched this product previously choosing it but I did choose it based on my curiosity for Snail Extract skincare products.
The formula contains Snail Extract, Rosehip Oil, Aloe Vera and Vitamin E. The cream is primarily used for the prevention of premature skin aging. The mix assets as the regenerating snail extract and rosehip oil slow the signs of aging in tissues and fine lines, hiding spots, scars, burns and other skin imperfections. I will return with a full review of this product after one month use and tell you more about its effects.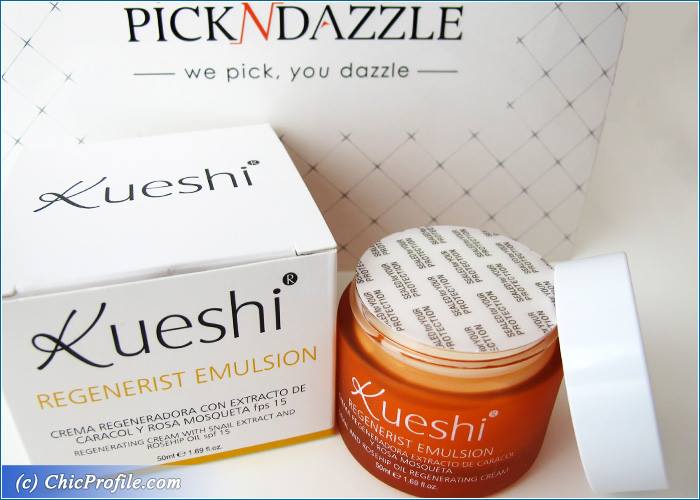 The packaging is pretty bright and cheerful, it comes in this matte glass jar with a white plastic cap and it has a sealed foil underneath. The jar feels a bit heavy but it's easy to hold as it allows you for a good grip.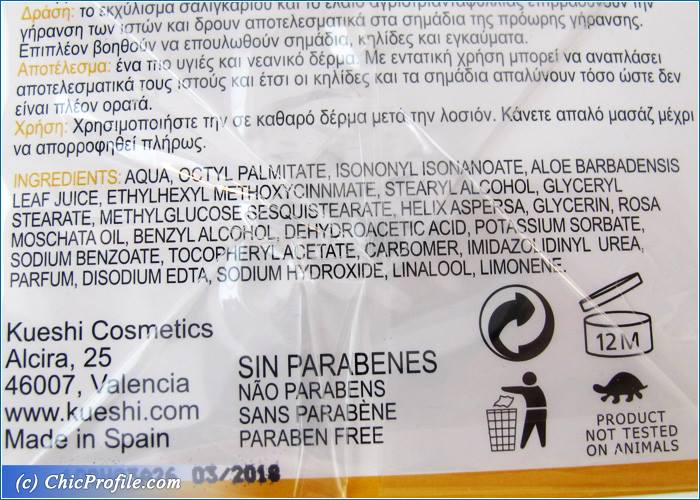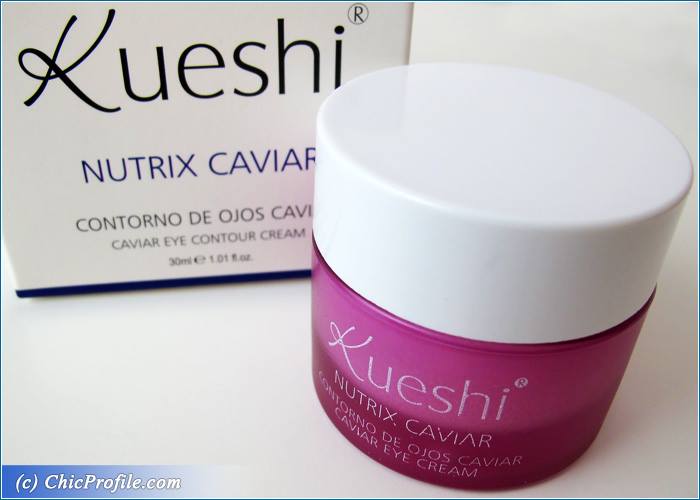 Kueshi Nutrix Caviar (30 ml / 1.01 fl oz) is a Caviar Eye Contour Cream that gives the delicate skin around your eyes a feeling of intense hydration and a tightening effect through the assets of caviar, royal jelly, shea butter and natural oils. By increasing the production of collagen and elastin, it helps retain water preventing dryness, soothing and softening bags and fine lines.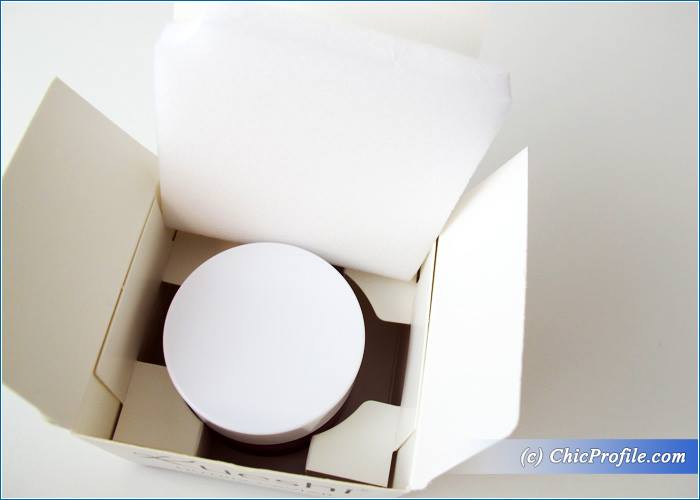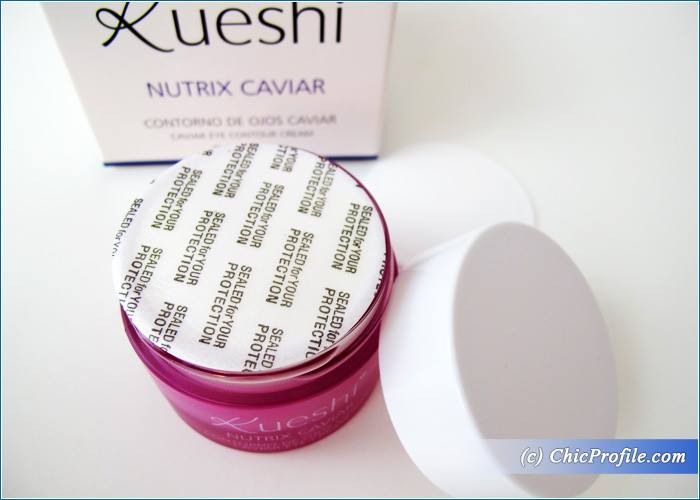 The product comes in a this heavy semi-matte glass jar with a pink tint to it and a white cap. It has a sealed foil for your protection. It's easy to hold and use, even though it feels a bit heavy but I can  definitely get a good grip. I still haven't started using this product (I'm waiting to finish my current eye cream) so I can't tell you more about its formula or first impressions but I'll return with a full review after one month of using it.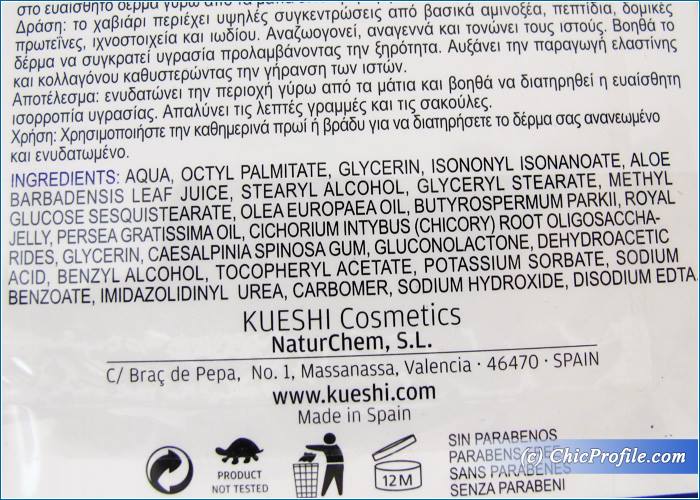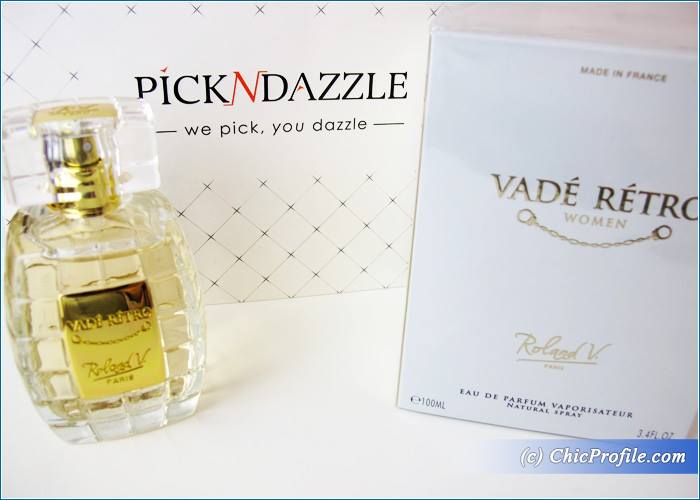 I've always had a week spot for perfumes, and I think every woman does, so I was most curious to sniff Roland V Vade Retro Eau de Parfum (100 ml / 3.4 fl oz). I admit the brand is unknown to me, I haven't heard about its scents before and when I research it, I found not many have written about this perfume. It has a gourmand and romantique scent to me, a very elegant but heavy perfume at the same time.
It takes the right women and proper outfit to get along with fragrance and I sincerely admit that it will not be for everyone, as it's not the kind of perfume that you will wear easily. I would described it as a sophisticated, yet intriguing perfume but also with a vintage touch.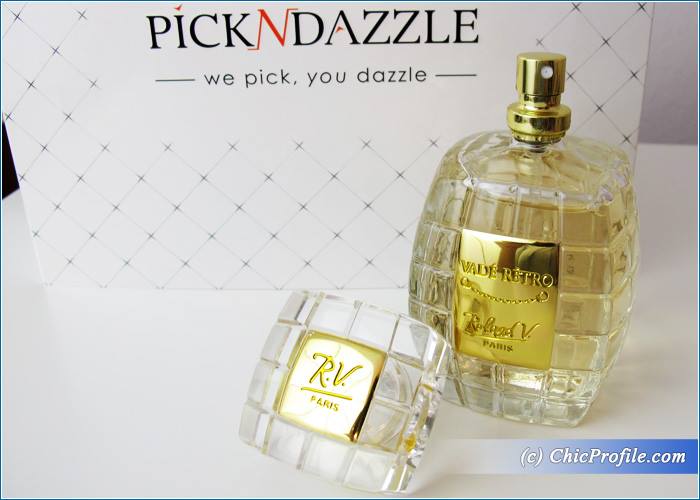 Fragrance Notes are: Mandarine, pamplemousse, Notes Vertes, benjoin, absolu jasmin, essence de patchouli, muscs, vanille, ambre.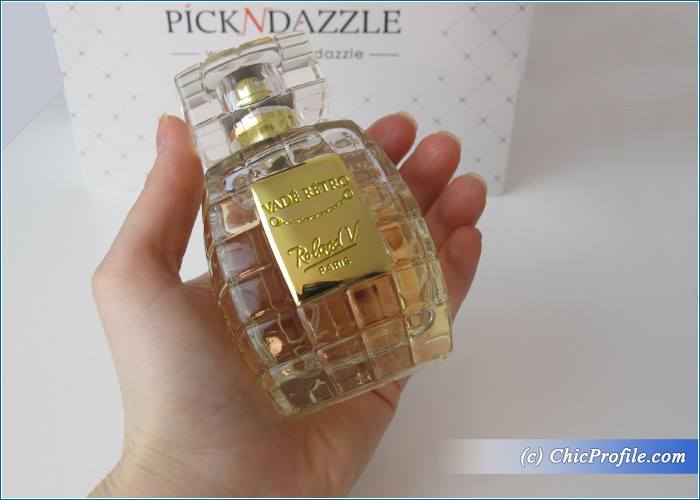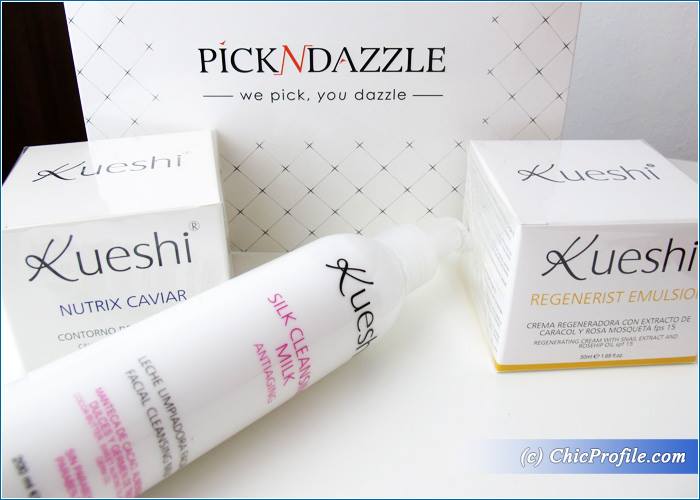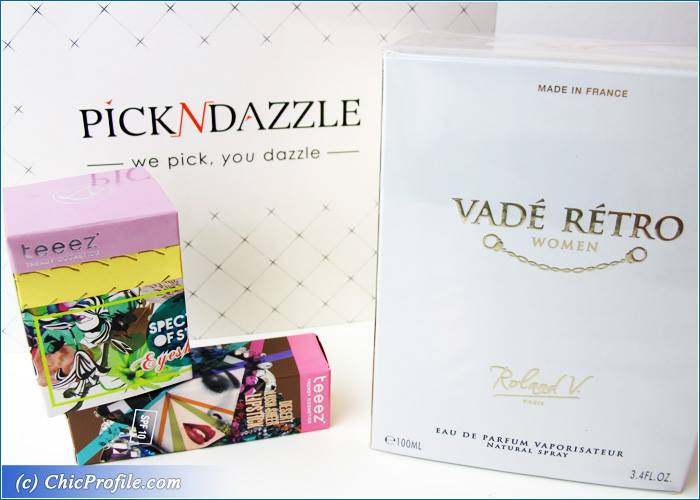 I hope you'll enjoy my first Beauty Box and the products I personally choose to fit into Pick'n Dazzle Chic & Flawless and I would really love to read your feedback. Likewise if you already used or heard about the products presented here please let me know what do you think of them. 🙂