Hello sweeties!
You already know that I received a couple of new MustaeV makeup items (preview, swatches) a couple of weeks ago and I've been testing them ever since so a review of MustaeV Wish Me Luck eyeshadow is certainly not coming as a surprise. Recently I created a makeup look using MustaeV Wish Me Luck eyeshadow so if you like to see what I've came up with you can go and enjoy that but I will surely use this shade again very soon in a different MustaeV spring makeup.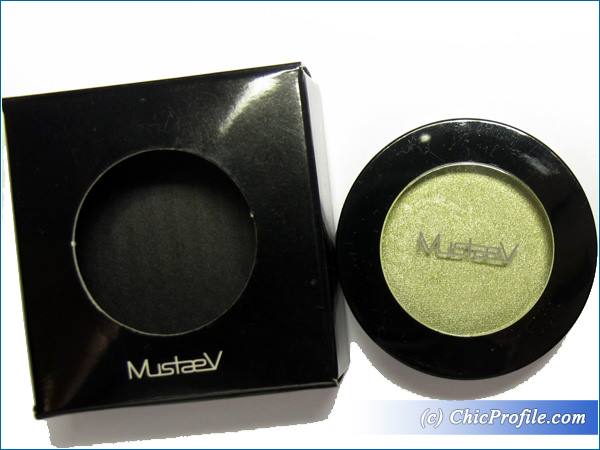 Availability
International – @mustaevusa.com (15% Discount using discount code: chicprofile), @mustaev.co.kr (International Shipping)
MustaeV Wish Me Luck Eyeshadow ($13.00 for 1.8 g / 0.06 oz) is officially described as holographic light, yellow-green shadow with a pearl texture that provides a velvety smooth application. It's a light green with a tint of yellow and warm undertones and a luminous satin pearly finish with slightly shimmering particles. It gives such a strong and beautiful luminous effect that can instantly brighten the eyes if it's applied on the inner corner of the lid or add a pop of color if it's smudged under the lower lash line.
It has a soft buttery formula that feels so incredibly mild and smooth once it swatched and it applies with ease all over the lid. It is very pigmented, looking intense and rich even without an eyeshadow primer, has a good adherence and resists bravely even on oily eyelids without a primer. Its sebum control powder absorbs sebum and assist with maintaining a hydrating, non-drying feel.
MustaeV Wish Me Luck is part of Mustaev spring eyeshadow range as it's truly a fresh and light shade that will complement any eye color and can be used in different makeup looks, especially those with a tendency towards natural, pastel or fresh, day to day look.
It's applied smoothly, blends out easily without any fall-out and has a high color payoff. I had more than 10 hours wear with its formula without creasing, fading or noticing any fall-out and it took me up to 12 hours to see the color is slowly loosing its intensity.
I have nothing against this perfect luminous spring green eyeshadow except the fact that this is not one of my favorite shades, as I favorite pink, purples and nudes way to much to pay attention to green, yellow and blue shades but this is definitely a quality product and can be the perfect spring shade for many of you.
I will leave you to enjoy the photos bellow and please notice there's almost not difference in how pigmented MustaeV Wish Me Luck eyeshadow really is with or without a primer, so this is a true evidence of its high color payoff.
Enjoy more photos…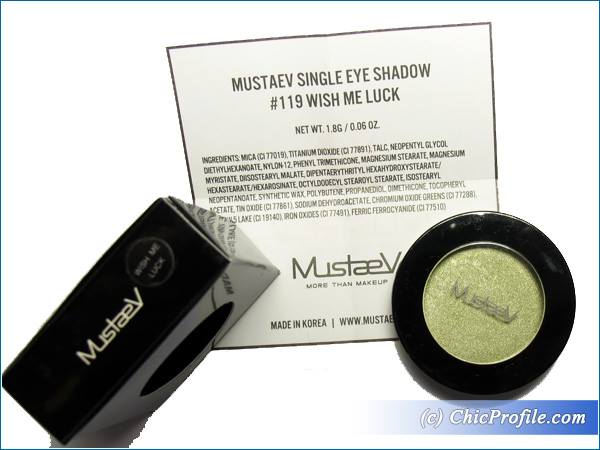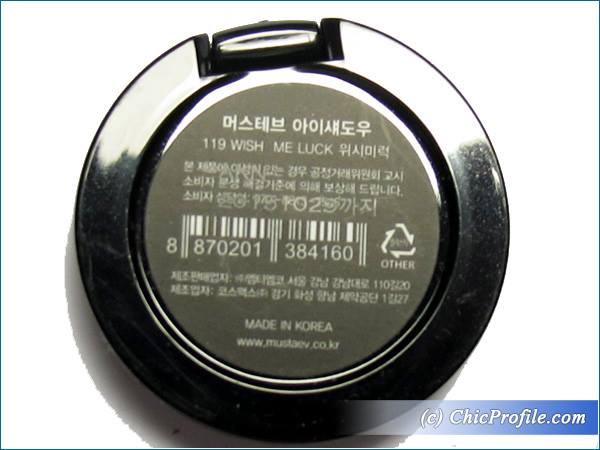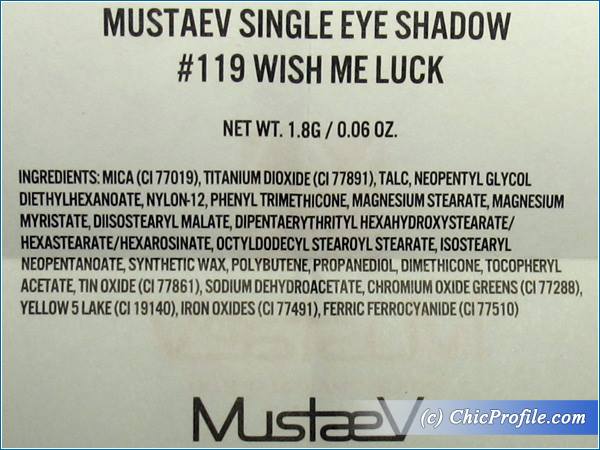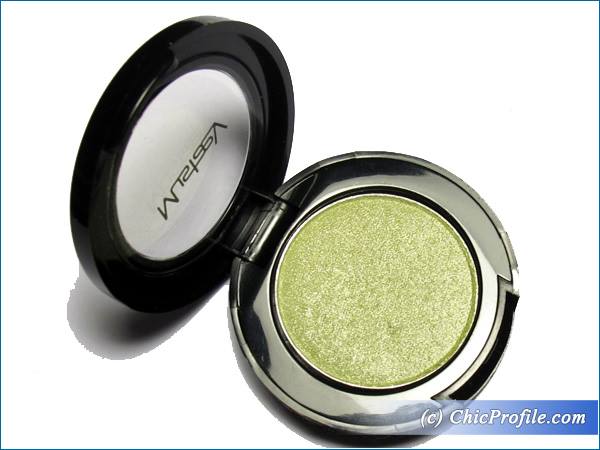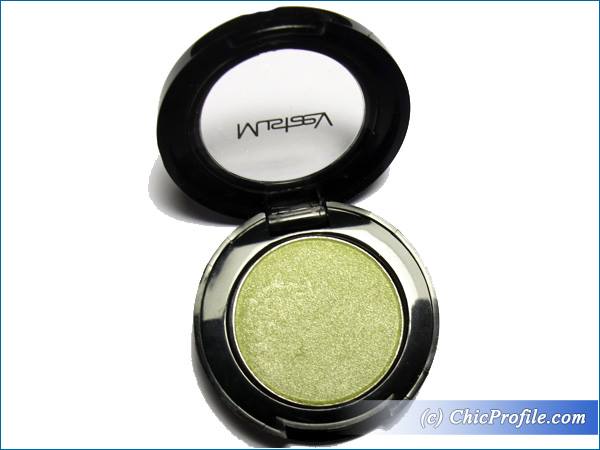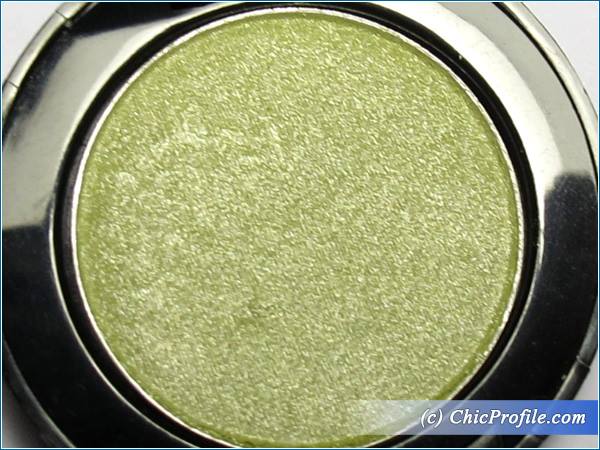 MustaeV Wish Me Luck Eyeshadow Swatches: LEFT: without eyeshadow primer – RIGHT:over Too Faced Shadow Insurance