Hello beauties!
Last week I've tested and wore MustaeV Skinny Tint Foundation and Water Bomb Base, two products that I've received as samples along with other MustaeV makeup products (preview, photos, swatches). I want to give you a quick preview and tell you more about this foundation before I'll get the full size bottle.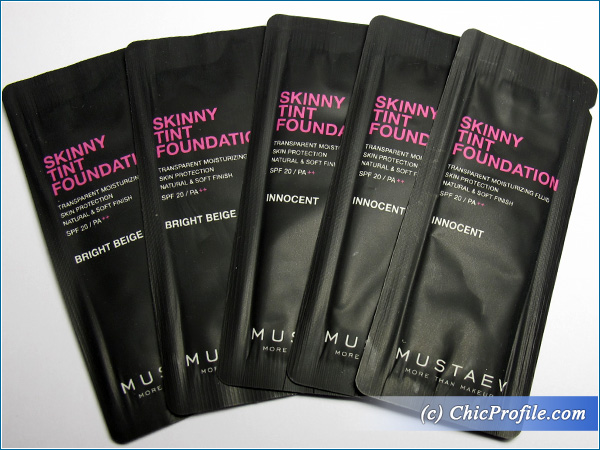 Availability
Now @mustaevusa.com (15% Discount using discount code: chicprofile) (International Shipping)
MustaeV Skinny Tint Foundation ($33.00 for 40 ml) is currently available in 3 shades: Innocent, Bright Beige, Sand Beige. MustaeV is currently working on expanding its color range for this type of foundation so I will let you know when the new shades arrive. Since MustaeV is a Korean professional makeup brand that has become available in US in January 2014 most of their face products are available in lighter shade, suitable for Asian skin color. I really appreciate MustaeV effort to enlarge the color spectrum of its products and I also know they are working on the new palettes for US market.
I've tested the Skinny Tint Foundation in Innocent and Bright Beige and they are both very light colors suitable for my fair skin color. This foundation has a sheer to medium coverage with a natural finish and a very lightweight formula. It applies easily and evenly on the skin, gliding effortlessly and keeping the skin hydrated all day long. It has a soft matte finish which I really love considering I'm a combination skin type but I really love how natural, luminous and fresh my complexion looks like.
I wore each color for two days and I've already posted a couple of makeup looks where I'm wearing the Skinny Tint Foundation. I will return with more details once I'll receive the product in full size so I'll be able to talk to you also about the packaging.
MustaeV Water Bomb Base ($33.00 for 40 ml) is a 2-in-1 serum primer that maintained my complexion hydrated and smooth all day long. It's a water gel product that feels so incredibly light on the skin while it evens out the texture of the skin, smoothing any fine wrinkles and preparing the skin for makeup.
Enjoy more photos…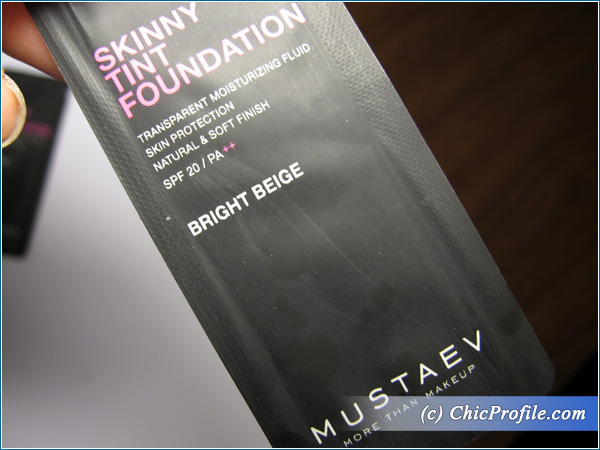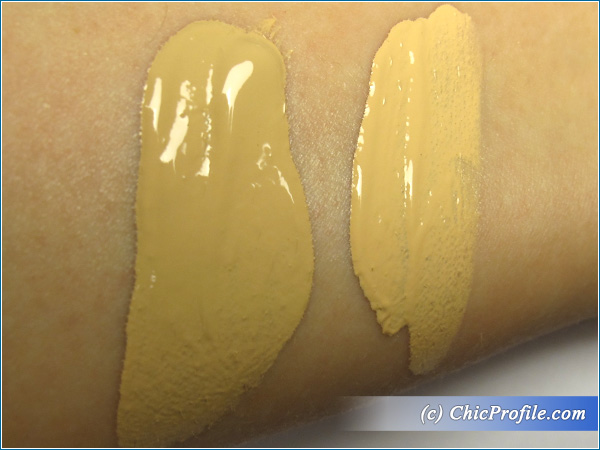 MustaeV Skinny Tint Foundation Swatches LEFT: Bright Beige – RIGHT: Innocent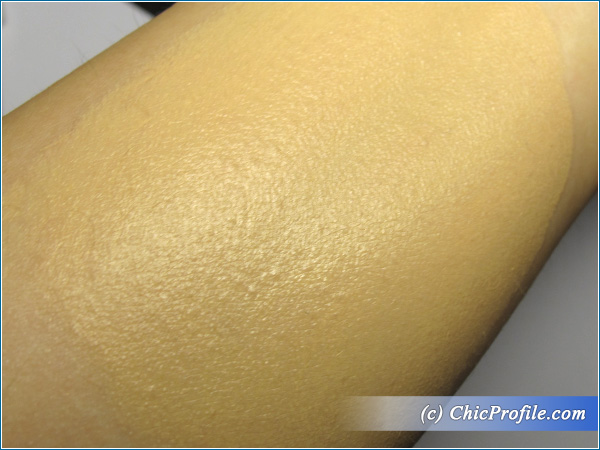 MustaeV Bright Beige Skinny Tint Foundation Swatch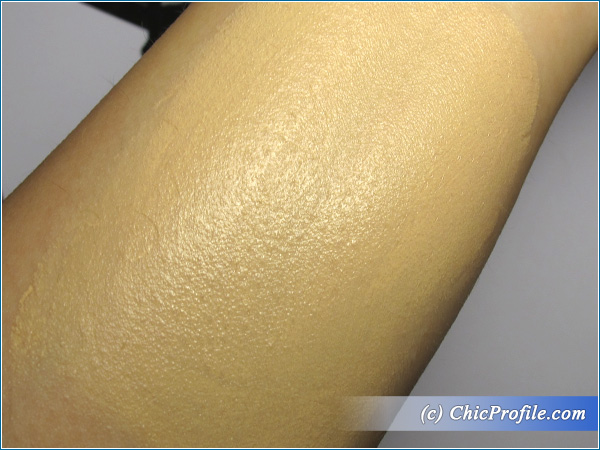 MustaeV Innocent Skinny Tint Foundation Swatch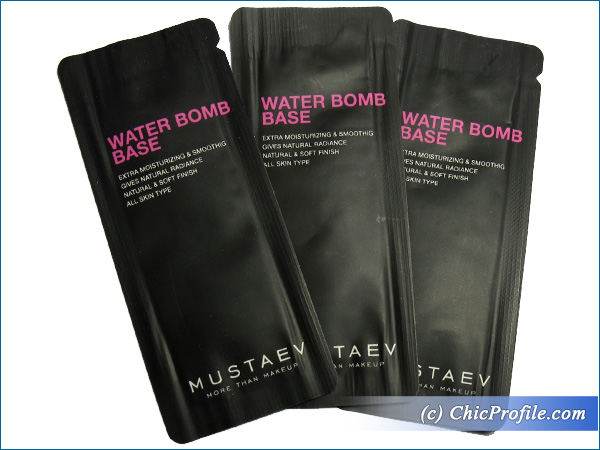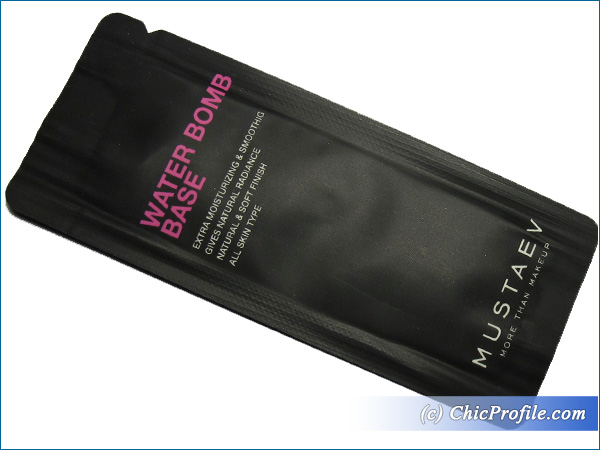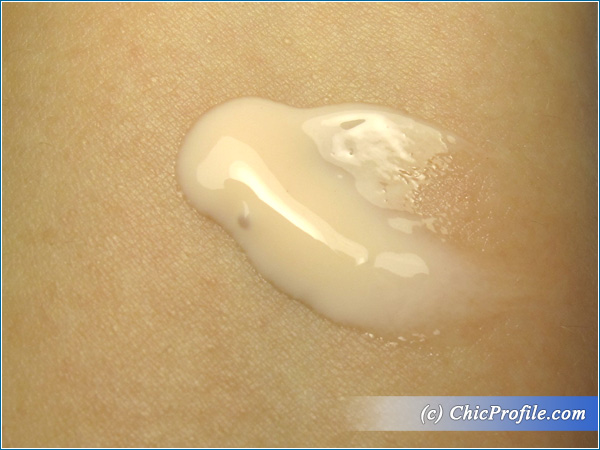 MustaeV Water Bomb Base Swatch
Have you already tried MustaeV products?