Hello cuties!
Today I want to share with you my thoughts for Makeup Academy Lipstick Shade 4, a product that I purchased with my own money a few months ago. I was attracted by the cheap price and the reputation of MUA products so I ordered a few lipstick shades and this one was the first one I've tested. Unfortunately this shade doesn't have a name so that's a downsize for me as I would really love to mention it in my future makeup looks by its name.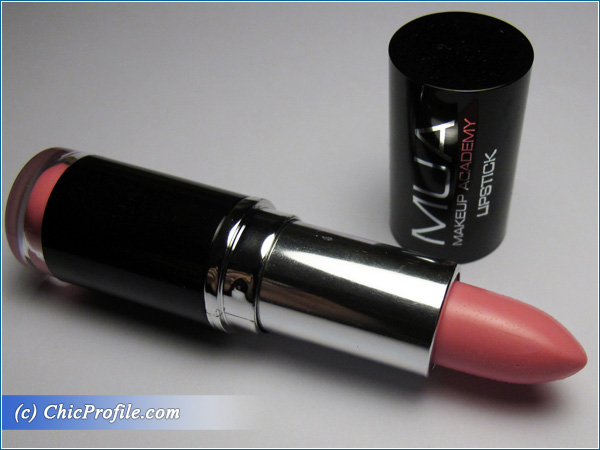 Availability
Now @muastore.co.uk, @superdrug.com
Makeup Academy Lipstick Shade 4 (£1.00 for 3.8 g) is a light blue-based pink with cool tones which has a sheer coverage and a nice natural sheen. It feels incredibly lightweight and moisturizing on the lips, without drying them out. The color looks very natural and fresh changing a little bit the color of my lips.
I love the creamy and soft consistency as this lipstick is more like a tinted lip balm, which feels very hydrating and comfortable. It glides easily across the lips providing a sheer pink color in one swipe without sinking or emphasizing lip lines.
All MUA lipsticks have a very affordable price, they are definitely suitable for teenagers and younger women but also for those who like drugstores products.
The packaging is very nice, easy to use and practical, coming in a black tube with a transparent bottom where you can see the color. I like to store it in my makeup tray up side down so I can see the swatch on the bottom.
Now talking about how long lasting this color is on the lips, I was a bit disappointed when I noticed it doesn't last more than 1 hour. I'm aware that we are talking about a drugstore lipstick here but I'm not really comfortable reapplying a lip color every hour. After I eat or drink the color disappears almost instantly so you must keep this product close to you, in your bag or purse, because you'll need to reapply this color frequently.
Enjoy more photos…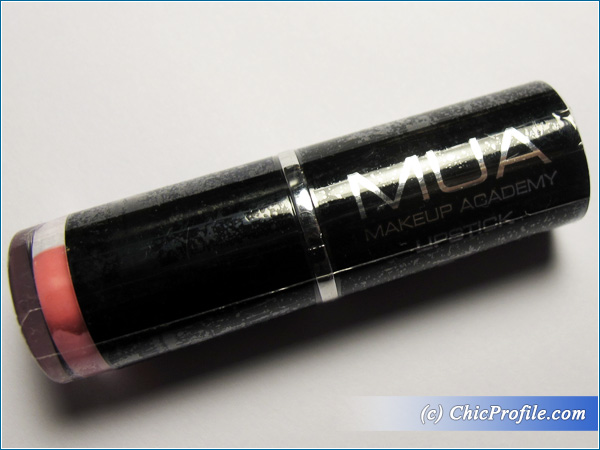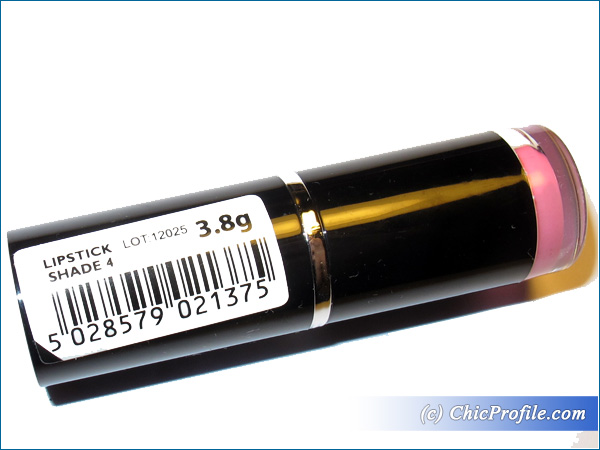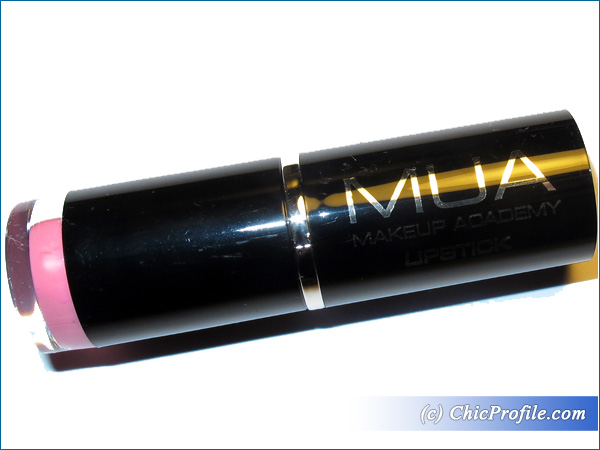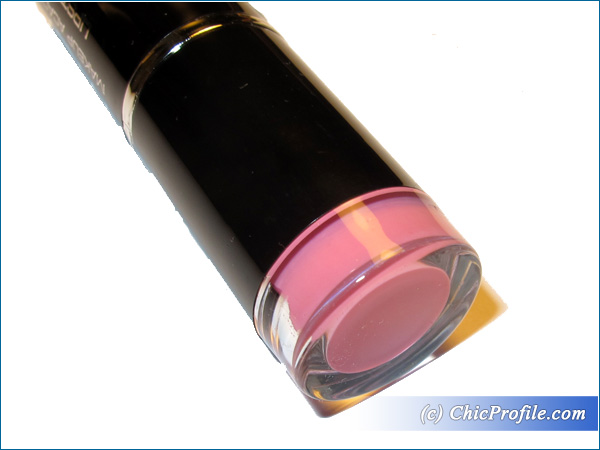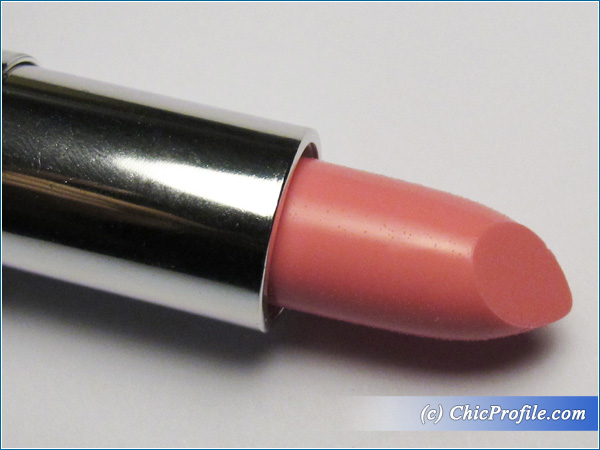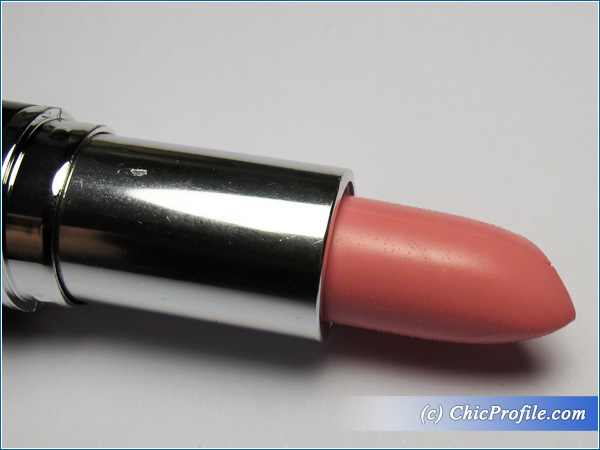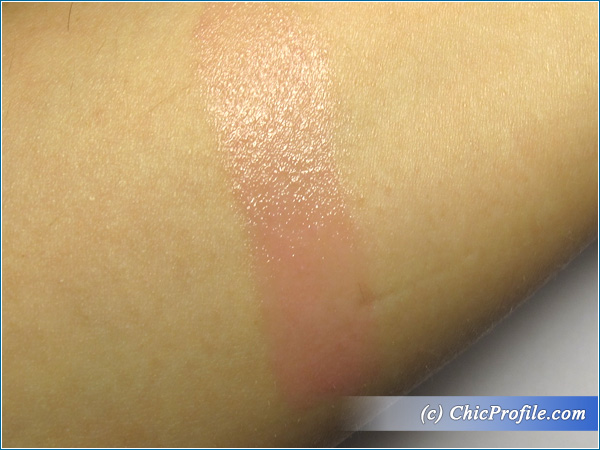 MUA Lipstick Shade 4 Swatch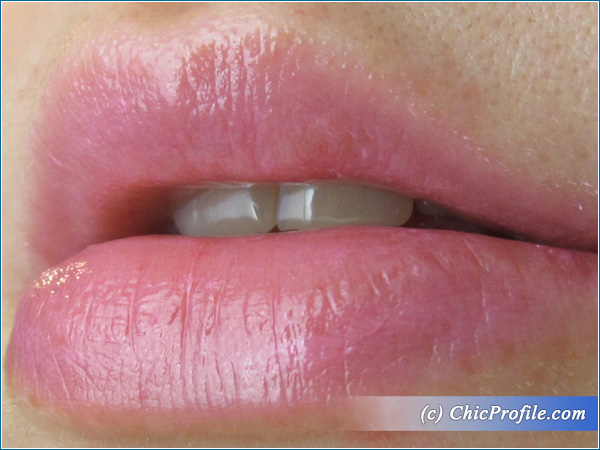 MUA Lipstick Shade 4 Lip Swatch

LEFT: Bare Lips – RIGHT: MUA Lipstick Shade 4 Swatch