Hello beauties!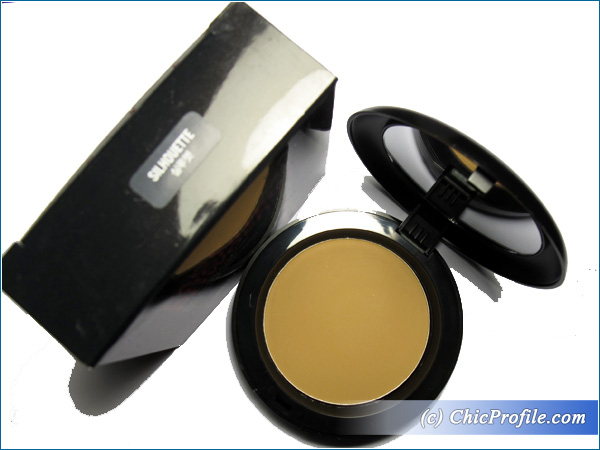 There is been a little over six months since I've been enjoying MustaeV Silhouette Face Architect Powder along with a highlighting powder (review, swatches, photos) and a lustrous cream base (review, photos, swatches). I was quite curious to try out this contouring powder and see if it has such a nice and amazing texture of the Odd Pink Face Architect Powder Blush (review).
Availability
International – @mustaevusa.com (15% Discount using discount code: chicprofile), @mustaev.co.kr (International Shipping)
MustaeV Silhouette Face Architect Powder ($25.00 for 9 g) is a shading powder used for contouring and adding shadow to your face where you need it. Like all the other Face Architect Powders this one makes no exception and proves to have the same excellent adherence. It's a toned down natural beige-brown with natural shading and a matte finish which makes it suitable for those with fair, light and medium complexions.
When I first saw it in the pan I thought it will definitely look too dark on me but once I swatch things changed as the color is not that harsh as I thought. For those with dark and olive skin tone it will take up to 3 layers to build the color for their desired intensity. As you can see from the swatches bellow the color is easily buildable and it's up to you and your skin tone to intensify the shade as much as you need it. I like to apply 2 layers and then blend very well. It applies evenly and smoothly as it has such an amazing and super soft velvety texture. I've said it repeatedly that MustaeV is definitely my favorite brand when it comes to powders and blushes as they have they have the softest textures that I've ever seen.
It doesn't dry up the skin, due to the skin friendly biding system and soft pigments. It also helps control the sebum so the makeup will look fresh throughout the day. I had more than 8 hours wear with this formula before I noticed slightly signs of fading.
The packaging is simple, elegant and easy to use as the powder comes in a rounded black plastic compact with a mirror enclosed. I dropped it once on the floor and it hasn't been damaged so the packaging is pretty solid.
Enjoy more photos…