Hello pretties!
Today I want to talk to you about MustaeV Pekoe Eyeshadow, a very natural shade, perfect for a nude, everyday makeup look as it is closer to the skin color. As you probably know I recently started to familiarize myself with MustaeV products, a brand very similar with MAC Cosmetics which has became available in the US in January 2014.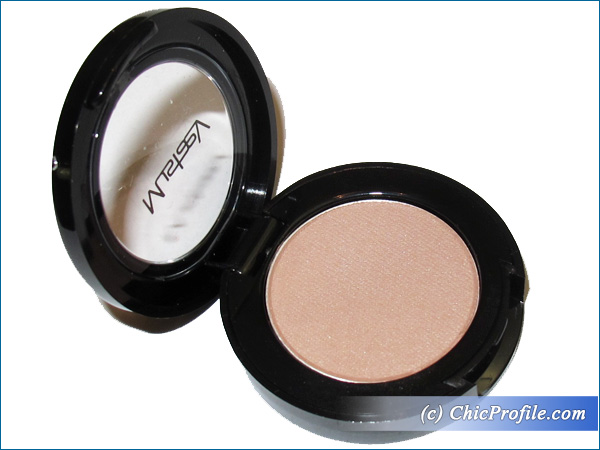 Availability
Now @mustaevusa.com (15% Discount using discount code: chicprofile), @mustaev.co.kr
MustaeV Pekoe Eyeshadow ($13.00 for 1.8 g) is officially described as a toned down shade with the soft feel of warm black tea but I see it like a light nude beige with moderate red tones and a matte finish. It doesn't have any shimmer or pearl into its finish and it's perfect to create an elegant and natural makeup.

Pekoe has a good color payoff, being pigmented even without using an eyeshadow primer but I also swatched it over Too Face Shadow Insurance primer and the color was looking more intense and pigmented. It's applied easily across the lid, without any fall-out  and it has such a light, soft and smooth texture that blend effortlessly.
I've used this shade in several looks and I applied it over the lid and blended into the crease. It doesn't crease or smudge and lasts beautifully without fading for more than 8 hours.
The packaging is stylish as Pekoe comes packed in a square cardboard box which delivers a small plastic rounded case with a transparent cap that snaps shut.
This color is suitable for almost every skin color, looking very naturally on those with light skin tones like me. I love the soft matte finish which makes this shade so versatile and able to use on almost every makeup look.
Enjoy more photos…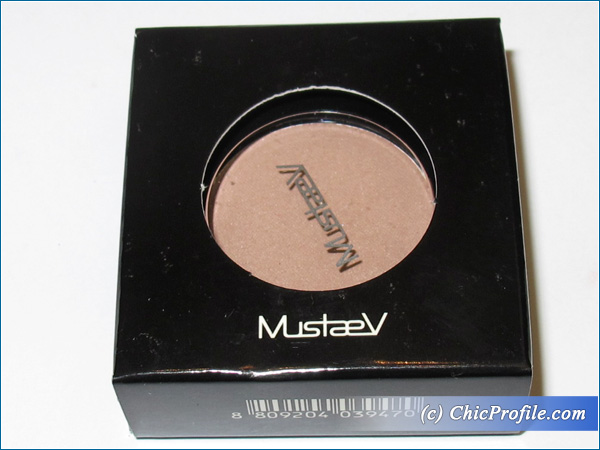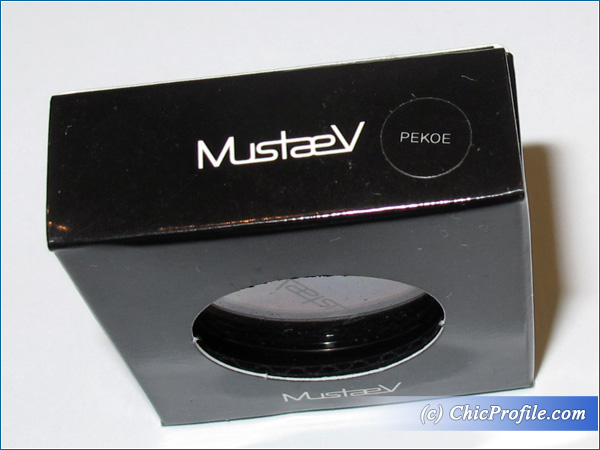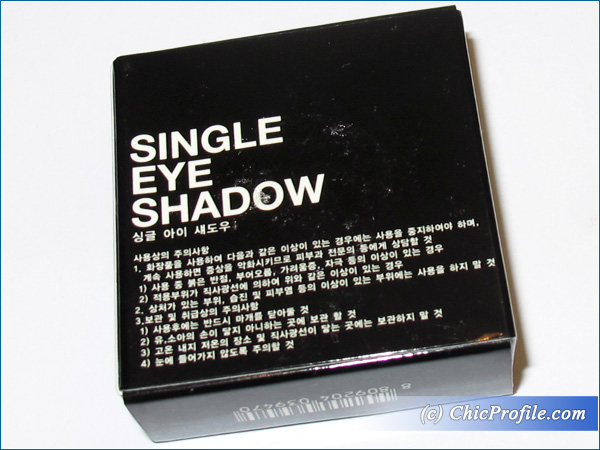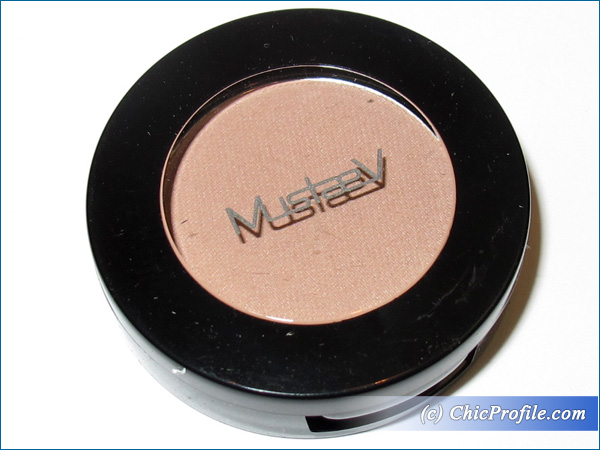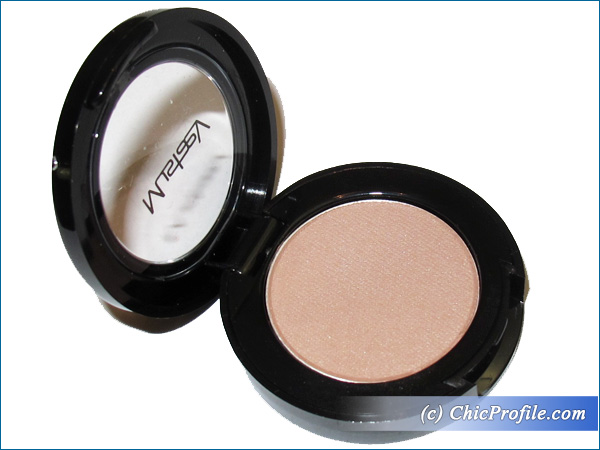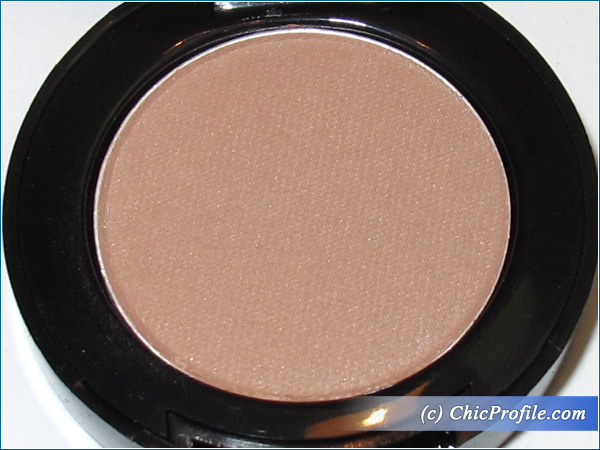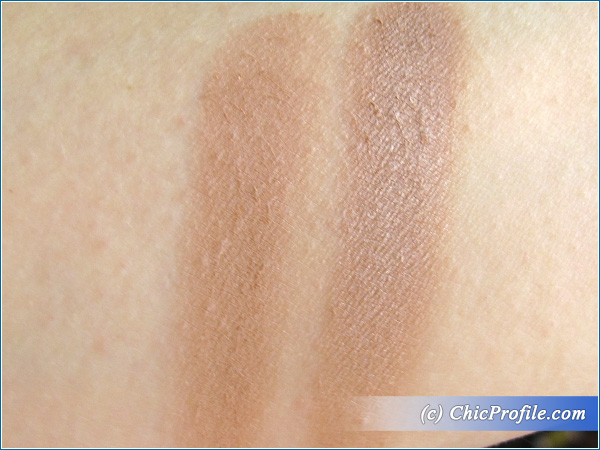 MustaeV Pekoe Eyeshadow Swatch – LEFT: without primer – RIGHT: over Too Faced Shadow Insurance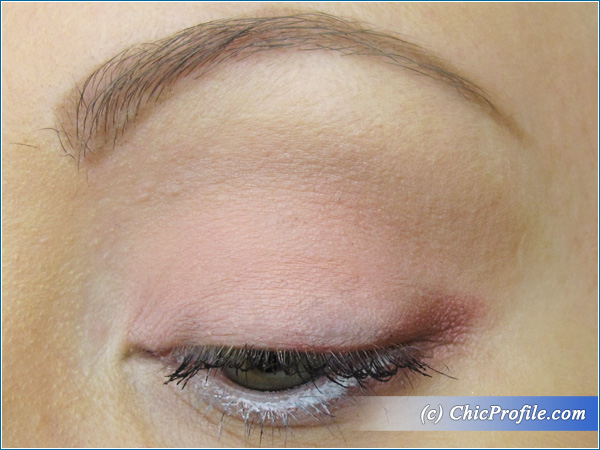 MustaeV Pekoe Eyeshadow blended on the crease