Hello beauties!
Last week I wore Kinetics Ipanema Girl Nail Polish on my nails, a color that I bought a couple of months ago and I never got the chance to wear it until now. This is one of the six shades from Kinetics Leather & Sand Collection for summer 2013 that I told you about in a previous article.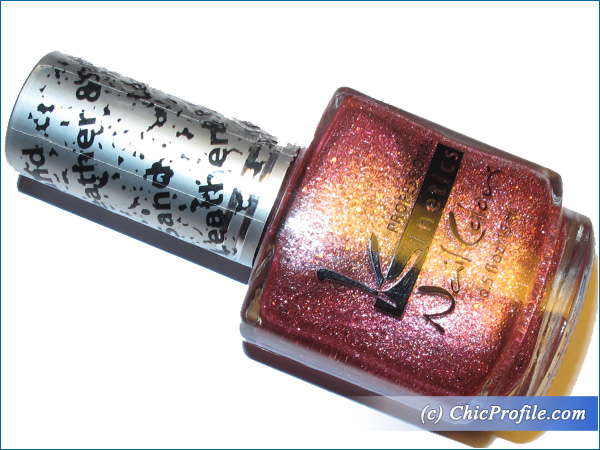 Availability
Now @kineticsnails.com, @margaritabelska.com, @kiriloff.ro
Kinetics Ipanema Girl Nail Polish (€6.00/ 25.00 Lei/ £3.60 for 15 ml/ 0.5 fl oz) is a dark rosy brown shade with lots of round big silver and pink shimmer particles. It has a glittery light texture that it looks a bit translucent in one coat and definitely opaque in two coats.Ipanema Girl is a versatile and reflects the light due to the high shimmer it contains, making this shade always look interesting, new and glamorous, just the kind of shade you will want to keep on your nails for days because you can't get enough of it.
It has a good color payoff, looking intense and pigmented after the second coat and with a well balanced formula that make the application be a piece of cake. It's applied easily, without streaking, bubbling or pooling along the edges of the nail and it also dries very fast so you won't have to wait between coats.
I used my all time favorite Kinetics Nano Shark Nail Treatment (review & swatches) which doubles as a base and top coat. I decided to apply the top coat only on my left hand nails so I can compare the results a few days later.
Being a glitter, this nail polish will give you a hard time when it comes to removing it so I really recommend using an acetone nail polish remover.
I wore Ipanema Girl for 6 days and the results were major visible tip wear on the nails where I haven't applied top coat (I have to mention that I bumped my index finger into the table 2 days before) but the color was still looking intense. On the nails where I've applied the top coat the results are quite different, a visible tip wear, without chipping.
Enjoy more photos…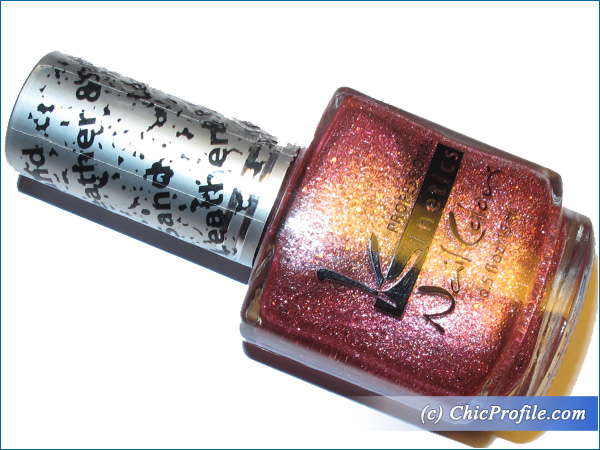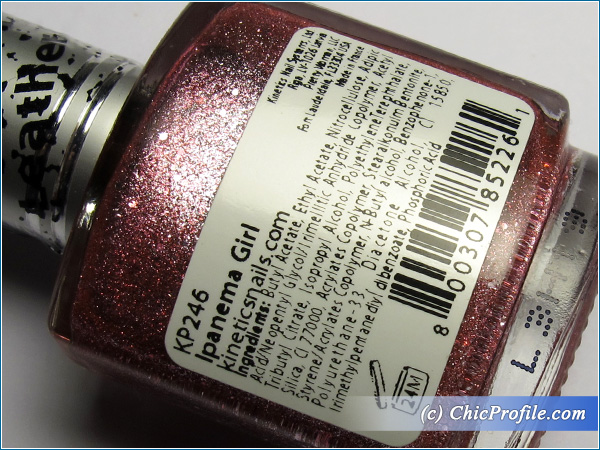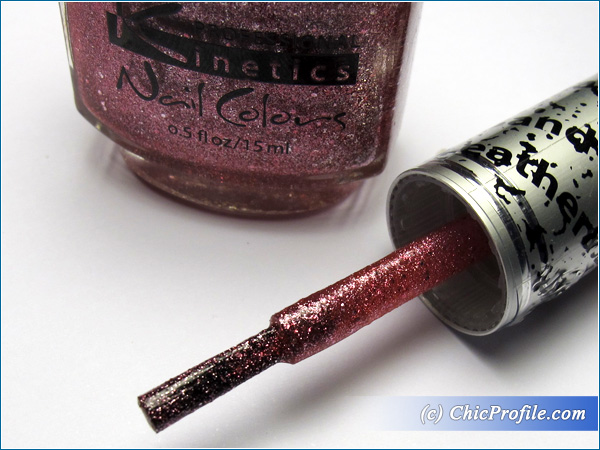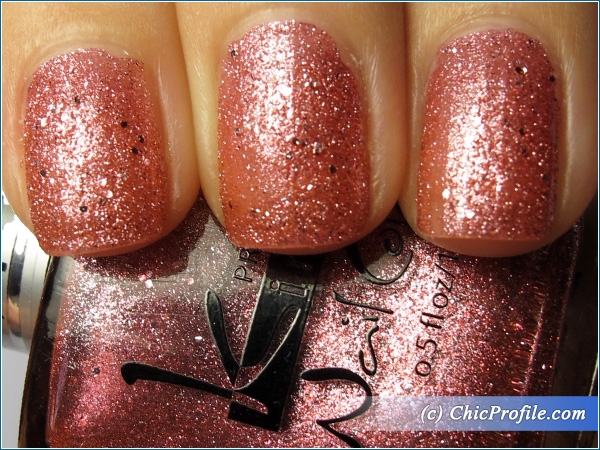 Kinetics Ipanema Girl Nail Polish Swatch – One Coat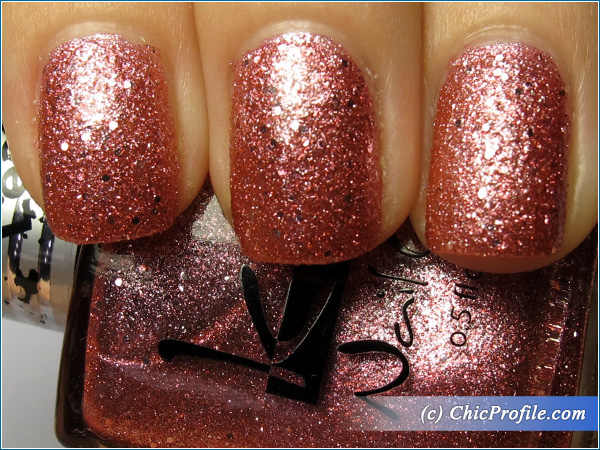 Kinetics Ipanema Girl Nail Polish Swatch – Two Coats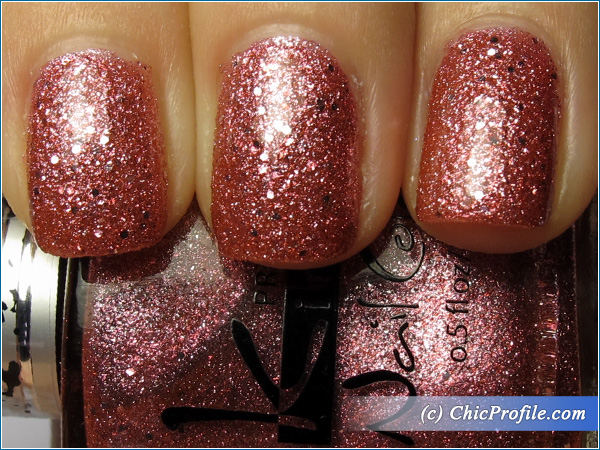 Kinetics Ipanema Girl Nail Polish Swatch – Top Coat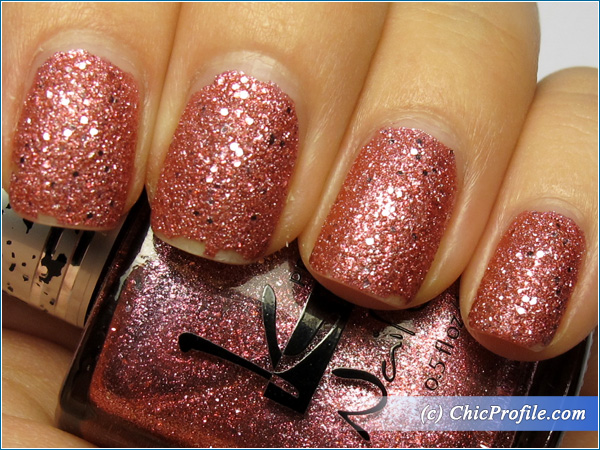 Kinetics Ipanema Girl Nail Polish Swatch – 6 Days Later (with Top Coat)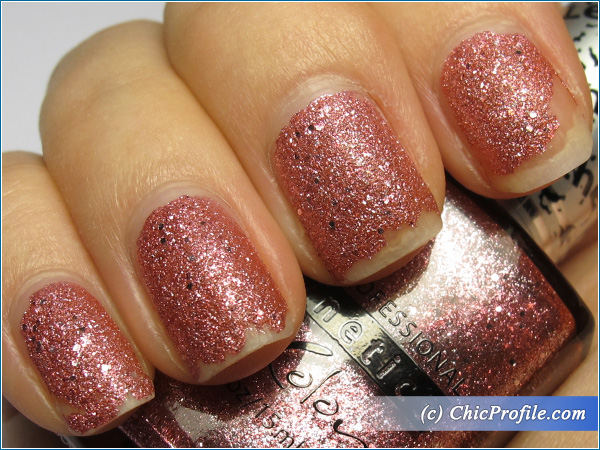 Kinetics Ipanema Girl Nail Polish Swatch – 6 Days Later (without Top Coat)
I hope you enjoyed reading this review. Is this a shade you will wear on your nails?