Hello beauties!
Today I got another packaged filled with New MustaeV makeup products. I'm sure you already  know by now that over the past few weeks I tested a couple of MustaeV eyeshadows (swatches/ photos), different shades of their Skinny Tint Foundation and Water Bomb Base (preview/ swatches/ photos) but also I've used MustaeV V31 Blush Brush (review, photos). Since I was so excited about these products and totally overwhelmed by their amazing quality I decided to have even more products tested so I can familiarize myself with the brand. So far I will honestly tell you none of the products disappointed me so I'm slowly but surely becoming a MustaeV fan.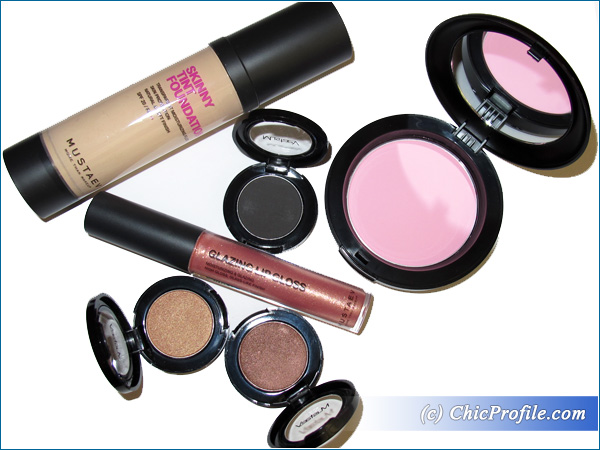 Availability
Now @mustaevusa.com (15% Discount using discount code: chicprofile) (International Shipping)
MustaeV has been available on the US market since January 2014 and it's currently expanding their foundation color range for every skin color, they are working on their eyeshadow palettes and eyeshadows' formula as well as preparing new product launches. Their makeup tools have a truly amazing quality and I'm honestly telling you, I haven't been impressed by a brand so quickly as all of the products I've tested so far are definitely worth the money. Some Youtubers and bloggers compare MustaeV with MAC Cosmetics and I have to agree with them as I found a lot of similarities in the products packaging but MustaeV has more affordable prices.
This time I will give you a quick preview of the new products that I got and I will start with Skinny Tint Foundation SPF 20 ($33.00 for 40 ml) in Bright Beige which is a perfect match for my skin. I've tested and wore this foundation a couple of times since I received a few samples and I simply adore it. It has a light to medium coverage and a natural finish and the thing that I love about it so much it that it feels like a second skin. As I said before, Mustaev is currently working on expanding their color range as for the now the foundation is available in only 3 light shades which were created specially for Asian women.
I was really curious to try one of MustaeV Face Architect Powders ($25.00 for 9 g) and I choose Odd Pink shade but a new coraly shade named Floral Glow will be available soon. I swatch it earlier while I was playing with the products and I couldn't believe what a super soft, velvety and silky texture it has. It feels so incredibly lightweight and I can't wait to use this product in my next makeup look.
Moving to the Eyeshadows ($13.00 for 1.8 g) this time I choose 3 gold brown and black shades: Old Gold, Burn and Charcoal. They have an amazing color payoff, being so pigmented and rich not to mention, two of them have such a nice pearly-metallic finish.
I have on my lips right now MustaeV Golden Peach Glazing Lip Gloss ($18.00 for 4.5 ml) as I'm mostly fond of natural lip glosses and this shade is really sparkling and delivers and intense sheen with a wet lips effect. I will review this product first as I've been wearing Golden Peach for over 3 hours now and the color last incredibly well.
Enjoy more photos…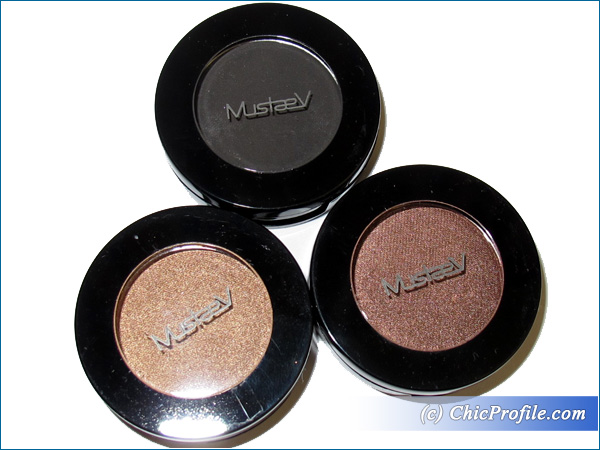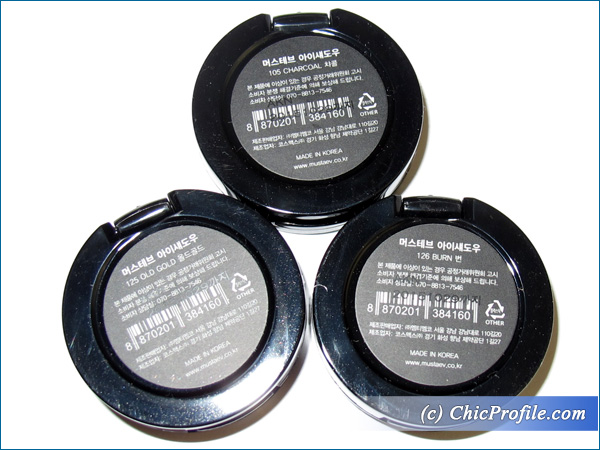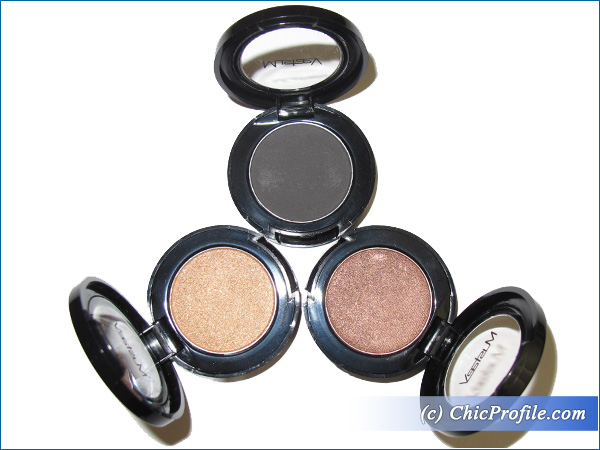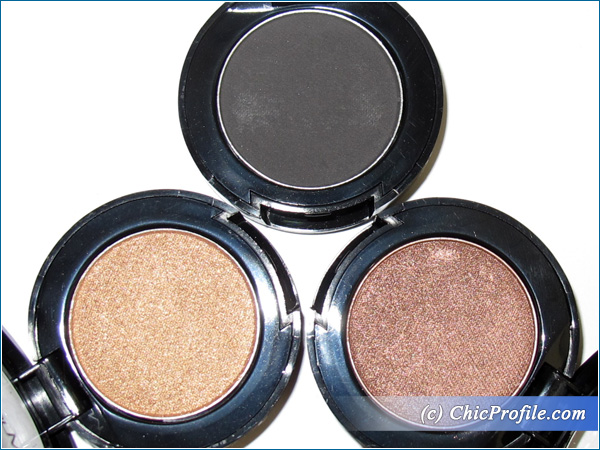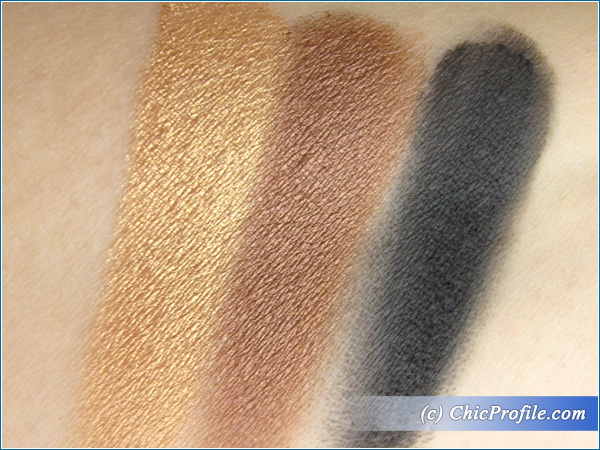 MustaeV Eyeshadow Swatches from Left to Right: Old Gold, Burn, Charcoal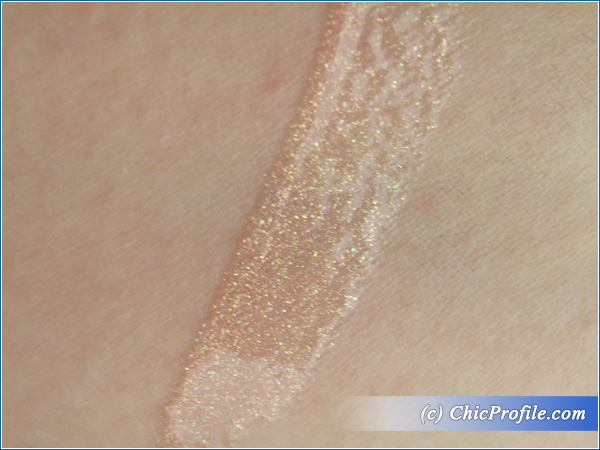 MustaeV Golden Peach Glazing Lip Gloss Swatch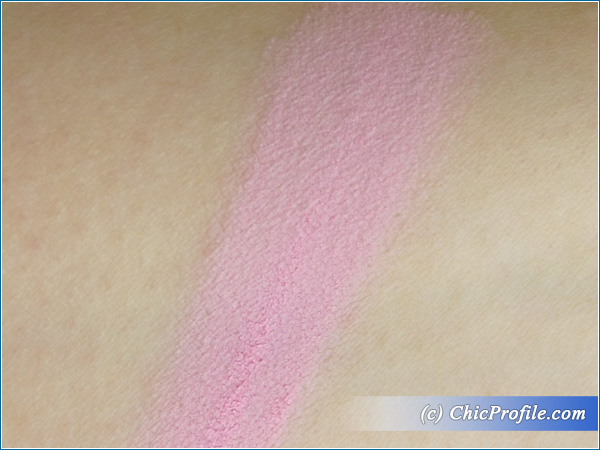 MustaeV Odd Pink Face Architect Powder/ Blush Swatch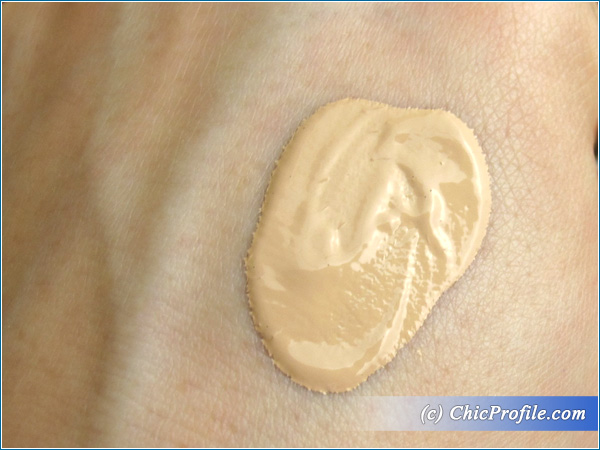 MustaeV Bright Beige Skinny Tint Foundation Swatch
I hope you enjoyed this preview and if you have heard or already tried MustaeV products I would love to hear your opinion so please post in the comments bellow.