Hello pretties!
Kinetics Very Berry is one of the six new nail color from Kinetics Ice Cream Collection for Spring 2014 (swatches/ photos) which was released last month. I have all the new ice cream inspired nail lacquers but I decided to test this bright shade first so if you have any favorites please let me know and I will try to post those reviews next.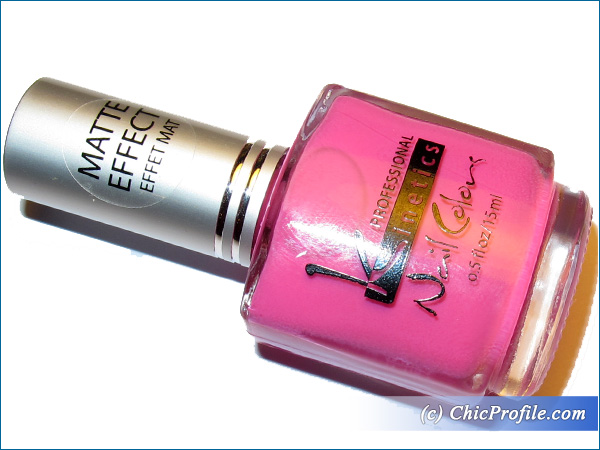 Availability
Now @kineticsnails.com, @margaritabelska.com, @kiriloff.ro
Kinetics Very Berry Nail Polish (€6.00/ 25.00 Lei/ £3.60 for 15 ml/ 0.5 fl oz) is a bright-medium cool berry pink with blue undertones and a soft matte finish. The color looks pigmented and quite bright in one coat but to achieve full opacity you will need to layer the second coat.
The formula is very well balanced between thick and thin and glides easily and evenly across the nail without streaking, pooling or bubbling. Like all the shade from this collection Very Berry dries down to a soft matte finish but if you prefer it you can turn into a glossy finish by applying a thin layer of top coat.
The color is rich, intense and look beautiful on every skin color and it's definitely a shade suitable to be wore during spring or summer. I've used Kinetics Nano Seal Dry & Brittle Nail Treatment (review/ swatches) which also doubles as a base coat. Because of the matte effect of this nail polish I didn't want to apply a top coat but for the rest of the polishes from this collection I will use Kinetics Matte One Night Top Coat.
I had 3 days wear with this formula and even though Kinetics Very Berry it's such a bright and happy shade it doesn't last long on the nails. It should be treated like all the neon nail polishes which are bright and intense colors but chip rather fast. After 3 days the polish chipped visibly so that's when I had to remove it. If you don't mind reapplying your nail polish every two days then you should go for this color especially since it dries down to a matte finish almost instantly, but if you want a long-lasting color then you may want to skip it.
Enjoy more photos…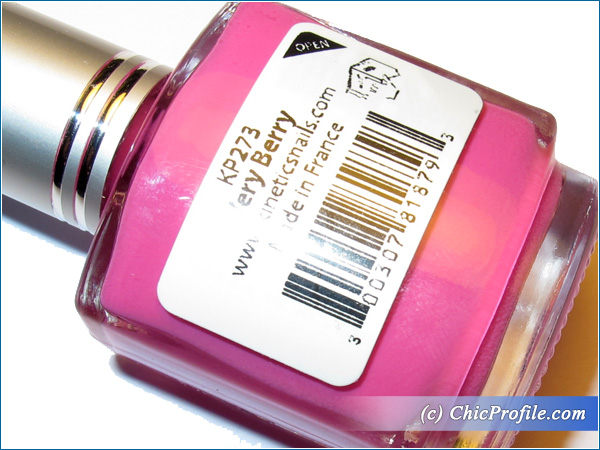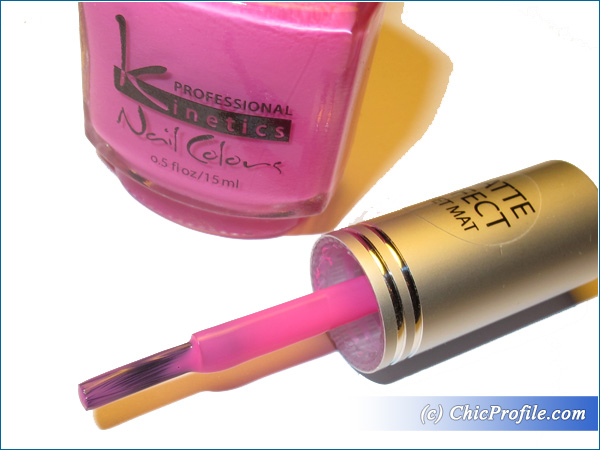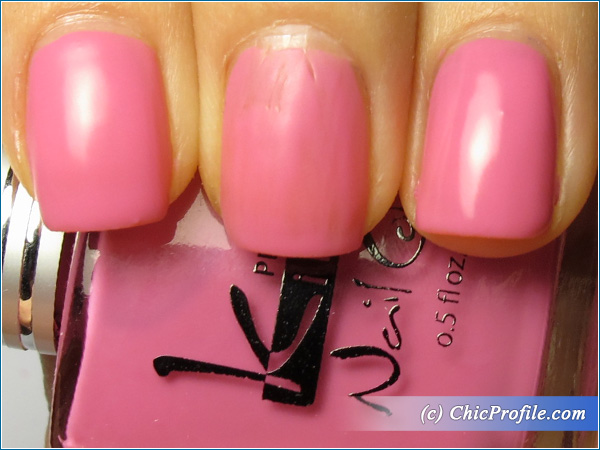 Kinetics Very Berry Nail Polish Swatch – One Coat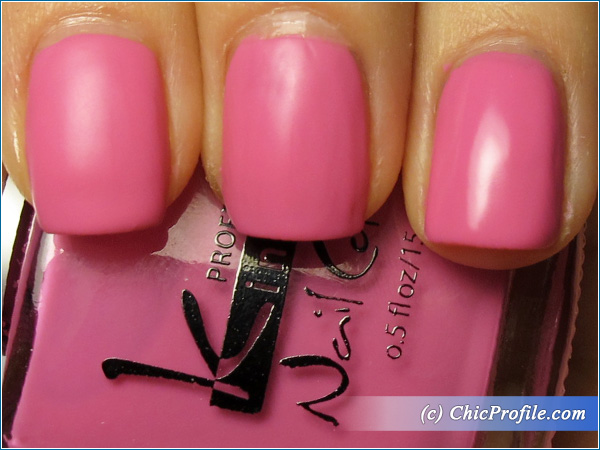 Kinetics Very Berry Nail Polish Swatch – Two Coats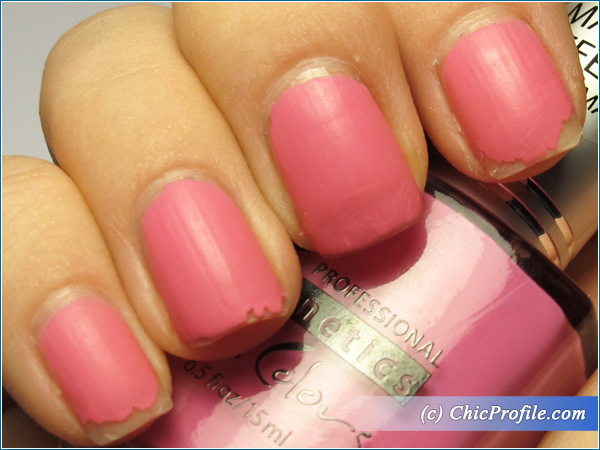 Kinetics Very Berry Nail Polish Swatch 3 Days Later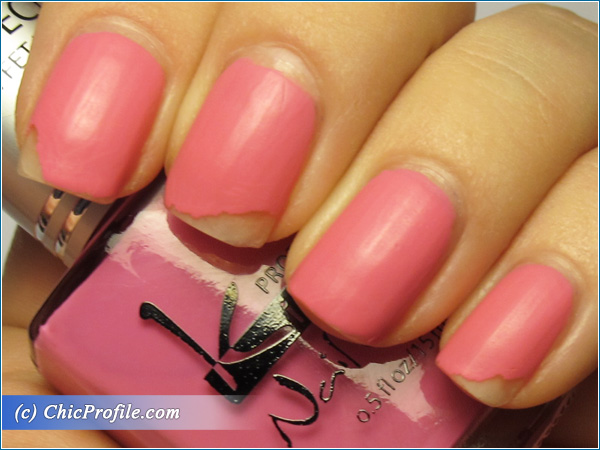 Kinetics Very Berry Nail Polish Swatch 3 Days Later