Hello sweeties!
I told you about MustaeV Mossy Eyeshadow a few months ago when I got it together with some new MustaeV products and my review was long overdue. You know I'm not especially into aquatic colors but when I first saw MustaeV Mossy up close and swatch it…it was pure love for this shade, trust me.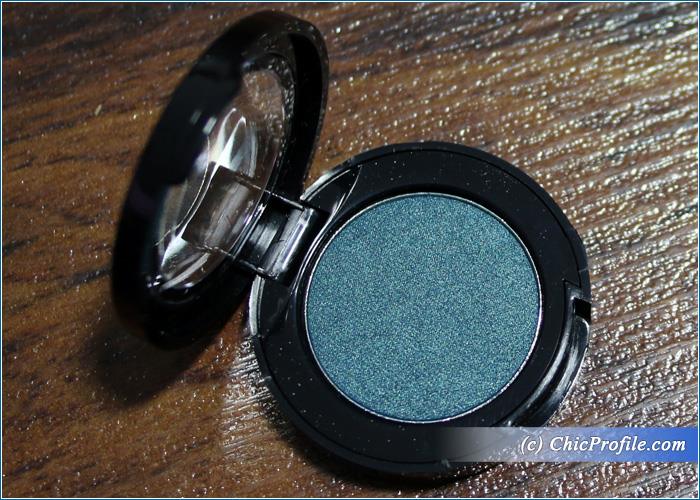 Where to buy:
U.S. and International – Now @mustaevusa.com (15% Discount using discount code: chicprofile) Worldwide Shipping, @mustaev.co.kr
MustaeV Mossy Eyeshadow ($13.00 for 1.8 g / 0.06 oz) a gorgeous deep blue-green with a pearl texture. This one is a beautiful aquatic shade, a perfect mix between blue and green with cold undertones. When I first tried this shade I showed you live swatches on Instagram and told you how impressed I was by its pigmentation. It has very fine satin pearl particles that gives a gorgeous shimmering sheen effect.
It's one of the few blue/ green shades that I keep in my makeup collection and that says a lot, really, considering I'm mostly playing with pinks, nudes and purples. It has a great color payoff, being rich and pigmented in just one swipe, even applied on bare skin. It adheres well on the skin without showing any fall out during the application.
Even if the consistency has some pearly particles it still feels smooth and fine to the touch. It's very easy to work with this formula, has a non-drying feel, doesn't crease and shows now signs of fall out.
It's a color that I would use for an evening makeup look, is very pigmented and intense and looks beautiful applied all over the lid or on the outer corner of the lid.
MustaeV eyeshadows have a sebum control powder that absorbs sebum and assists with maintaining a hydrating feel.
Enjoy more photos…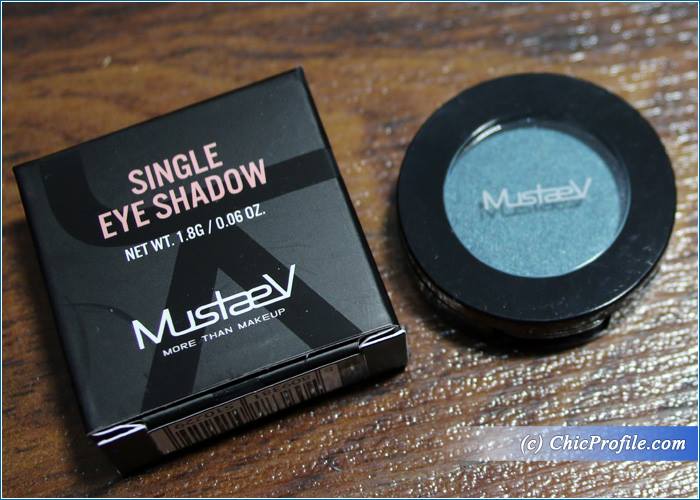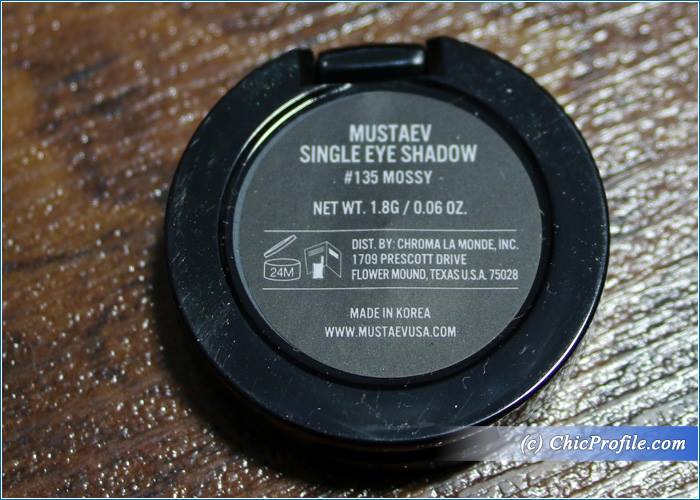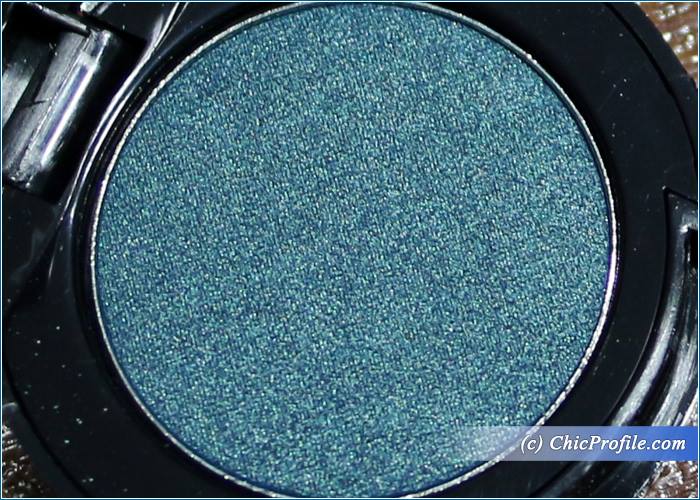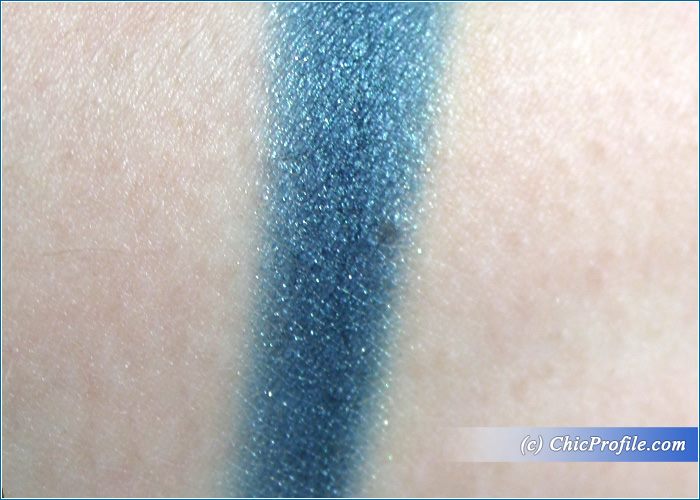 Swatched on bare skin (without any eyeshadow primer)