Hello beauties!
I'm back to my MustaeV review series. MustaeV Moonlight Powder White is the only color that was missing from my MustaeV powders collection and a product that I've been using for months. I neglected to review some products, since my move to London and I prioritize limited edition releases lately. I'll be back on reviewing permanent products that I've been using for months and didn't have time to tell you about them before. My love for MustaeV is already known to you, as I have a huge collection of their products and I must say they never disappoint.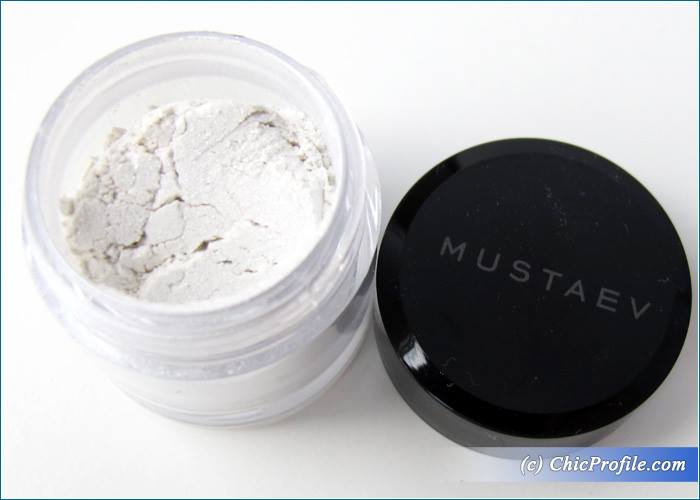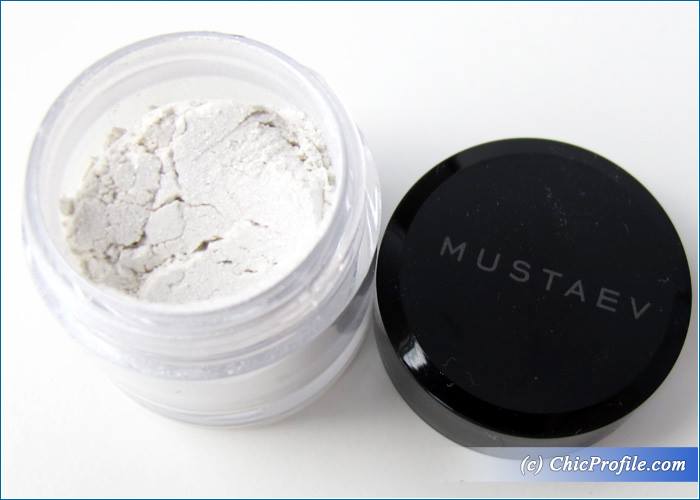 Where to buy:
U.S. and International – Now @mustaevusa.com (15% Discount using discount code: chicprofile) Worldwide Shipping, @mustaev.co.kr
MustaeV Moonlight Powder White ($15.00 for 2.5 g / 0.08 oz) is a multi-purpose product that can be used on the eyelids, lips or cheekbones. I used it on all of these parts and enjoyed it just as much.
For the eyelids you can see bellow how it performs with and without an eyeshadow primer. The difference is huge. Over an eyeshadow primer, this flat white comes to live and provides a high shine. It's an intense silver white with an extra shine finish. Well that's one way to look at this color and it all depends on the angle of the lighting. You can get different effects from this white powder with beautiful iridescent luminous colors. You'll have to admit that is hard to get bored with a versatile color like this one.
It's a loose color powder so it has a very fine, the finest texture I might say. You can barely feel it between your fingers, this is how finely mild it is. Adheres well onto the skin, blends easily and doesn't crease. It gives no fall out during the application and it delivers a radiant look to your makeup.
Moving on to the lips. How do you want to use it? Well, you can start by applying a bit of this powder on your cupids bow to add luminosity. Just lightly tap it on to create a depth to your lips. It will look lovely, trust me. Especially if you want a glowing, radiant makeup for a night out, you can count on this baby for shine.
Another way is to blend it with your lip gloss to give it that extra shine. I like to mixed it with MustaeV Clear Glazing Lip Gloss (review, swatches). I'll post a photo on Instagram so you can see the effect for yourselves, describing it would not make it justice. You can obviously mix it with a colored lip gloss as well, but I preferred to use it with a clear one so I can see its true color effects.
How about those cheeks? When I said multi-purpose product, I meant it. It works as a highlighter as well. You can use it like this or mixed with your highlighter to create a three-dimensional glow. You can apply it on top of a creamy highlighter to intensify the shine or give it a different effect.
I've been using MustaeV multi-purpose powders for years. You have enough product in one small jar to last you a very, very long time. I enjoy the effects they have, especially when are mixed or paired with other colors and textures. There are so many ways that you can use it. On your decolletage for example as well. It will look wonderful if you are wearing a cleavage dress or strapless one and you want to emphasize that area, and not even wear a necklace.
It's up to you to find new ways of using MustaeV Moonlight Powder, but trust me when I'll tell you, that you'll love those versatile effects. 🙂
Enjoy more photos…