Hello  lovelies!
I'm once again showing you new products from MustaeV, a beauty brand that I just met 7  months ago and whose products I begin to love from first application. MustaeV it's a professional Korean makeup brand, compared by many to MAC Cosmetics and I personally find their products to be of a high quality, truly pigmented if we are talking eyeshadows, delivering a natural finish if we discuss foundation, super soft silky textures if we refer to blushes, creamy and intense for the lipsticks and sparkling and non sticky for the lip glosses. Recently I received 3 new products to test, use and review and before I will share individual reviews I want to give you a quick preview with swatches and photos.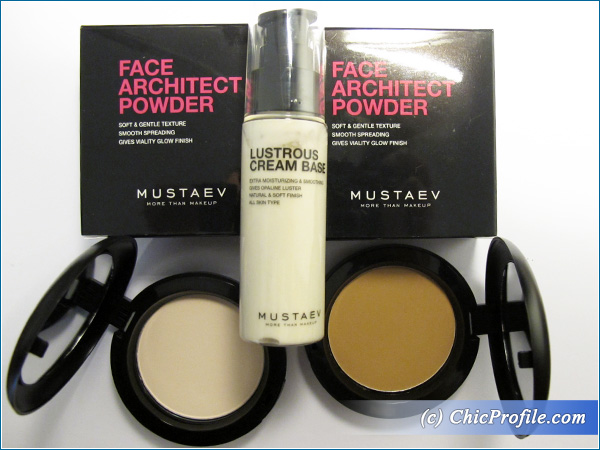 Availability
Now @mustaevusa.com (15% Discount using discount code: chicprofile), @mustaev.co.kr
MustaeV Lustrous Cream Base – $33.00 for 40 ml
This new cream base comes in a transparent plastic bottle with a pump which allows you to dispense the perfect amount of products and gives an easy application. The texture is light while it has a luminous pink pearl color that gives an instant fresh and luminous effect. The Lustrous Cream Base can be applied before your foundation or mixed with MustaeV Skinny Tint Foundation (review, swatches, photos) for an instant radiant finish.
MustaeV Light On Face Architect Powder – $25.00
Perfect for highlighting your cheeks, giving a nice glow. Just like my favorite Odd Pink Face Architect Powder (review, swatches, photos) this one has the same smooth silky finish. It's just a pleasure to swatch and apply it on the cheeks as it also provides you with excellent adherence.
MustaeV Silhouette Face Architect Powder – $25.00
This powder is perfect for contouring and sculpting your face, defining your features. It's a dark natural beige that can be used by those with fair to medium skin tones.
Enjoy more photos…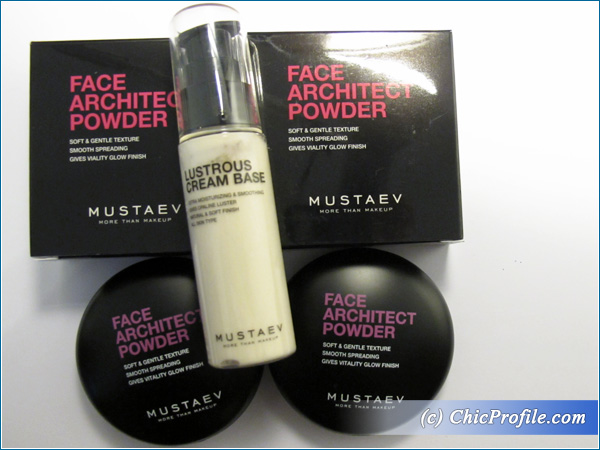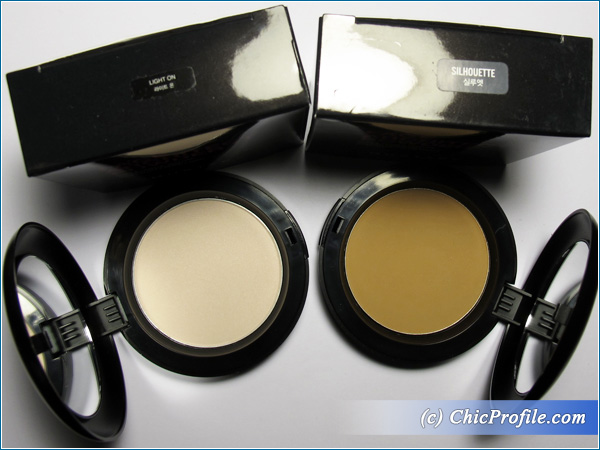 MustaeV Light On & Silhouette Architect Face Powder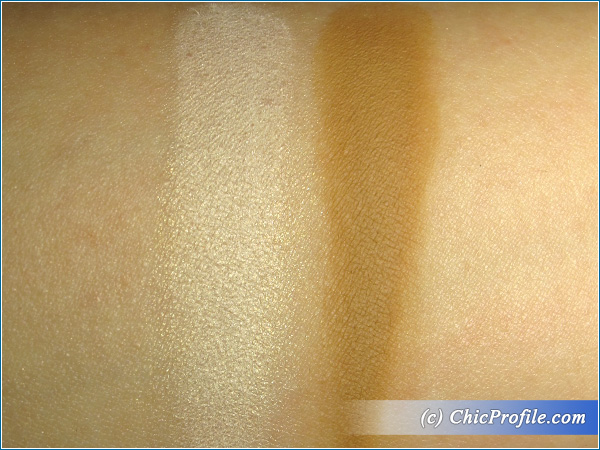 MustaeV Light On & Silhouette Architect Face Powder Swatches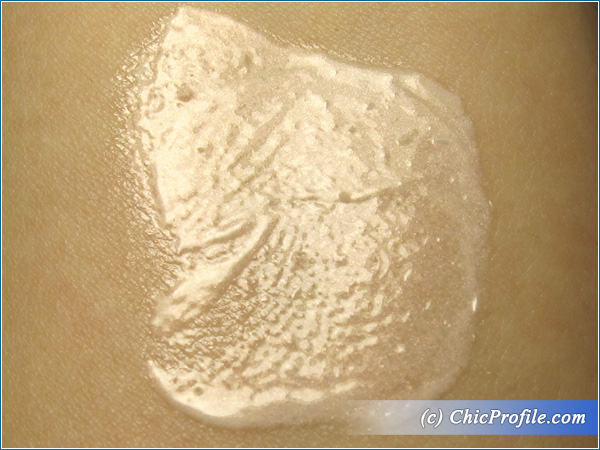 MustaeV Lustrous Cream Base Swatch