Hello lovelies!
A product that I've been using a lot for the past few weeks is MustaeV Silky Cotton Loose Powder and after testing it in combination with other foundations I'm ready to give you my review. I'm pretty sure you already know by now how much I love MustaeV products and after testing, playing and wearing so many of them I have complete faith and respect for this brand. So for me testing a new MustaeV product is not only the pleasure of knowing is a quality professional makeup product but also the challenge of finding a flaw, a small thing that can be improved to make each product perfect. I'm really happy to say that MustaeV is one brand that really care about bloggers' opinions, customer satisfaction and is always interested not in finding out what are the things that I love about their products but on the contrary, if there are things that I didn't like so they can improve the quality and packaging of their products. I received MustaeV loose powder for testing and review purposes a while ago but I didn't give it a try until couple of weeks ago as I wanted to finish and old loose powder of mine.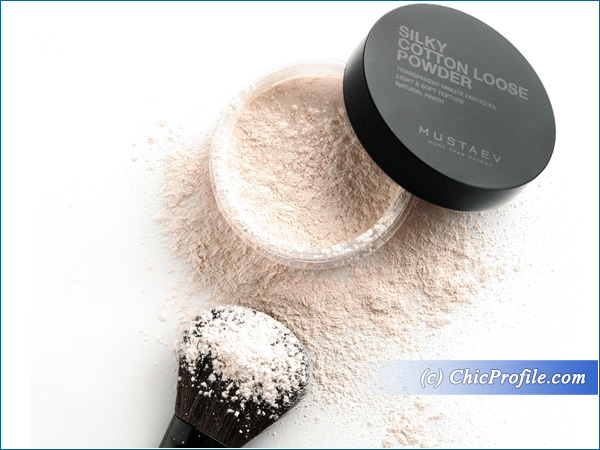 Availability
U.S. and International – Now @mustaevusa.com (15% Discount using discount code: chicprofile), @mustaev.co.kr
MustaeV Silky Cotton Loose Powder ($25.00 for 15 g / 0.52 oz) is a translucent powder of a light vanilla color that is suitable for all skin tones. This works as a setting powder so after you've applied your foundation and other creamy products like concealer or correctors you should use the sponge applicator that comes with it or your powder brush to pick up the product and apply onto your face until blended.
It gives skin a subtle and natural mattified look, setting the entire makeup and keeping it in place for the rest of the day. It has a light and soft texture, composed of light minute particles which keeps skin fresh all day. If you have an oily or combination skin type a loose powder is a must have product which shouldn't miss from your foundation routine as it prevents your skin from looking oily or shiny throughout the day.
I personally like the soft touch of MustaeV Silky Cotton Loose Powder and the natural flawless finish that it instantly provides while it feels incredibly lightweight on the skin. It has a nice clean, fresh scent which is noticeable in the jar but not anymore once you apply it on the face. Talc is one of the main ingredients so you should check out the photos bellow for the entire list of ingredients if you know to be sensitive to any of them. I have a combination and sensitive skin type and I have never had any allergic reaction to one of its ingredients, no pimples or breakouts and I have used this MustaeV setting powder for more than 20 times over different foundations.
You very well know there are two kinds of powders, loose powder like this one and pressed powder. My preference is loose powder because it can be dust very sheerly all over the face and it's translucent so you don't see it and will look more natural and not to mention that you need just as small amount of product.
I also like the packaging. It looks simple and easy to use as the product comes in a transparent plastic jar with a matte black cover which  needs to be rotated to be opened. Inside there's powder puff which I personally prefer to use rather than a powder brush. You can easily poor the loose powder into the lid, just a small amount, then gently pat the cotton pad into the lid to pick up some powder, tap off the excess and start applying it on your T-zone and underneath the eyes to set the concealer. If you have a dry skin type you should apply very little powder or you can even skin this step and use a finishing powder instead.
As I said many times before, I feel that MustaeV is one of the brands that care about products' details so I've noticed they improved their products' packaging recently by adding this feature to the cardboard box that comes with the product. I don't know about you guys but for me opening a product and getting it out from its original box for the first time has always been stressful because in some cases I want to keep the box as well but it gets a bit damaged when I open it and put too much pressure on it. So I was really happy to see MustaeV did something different with the packaging this time so opening a product has never been more easier. Take a look at the photos bellow to see what I mean.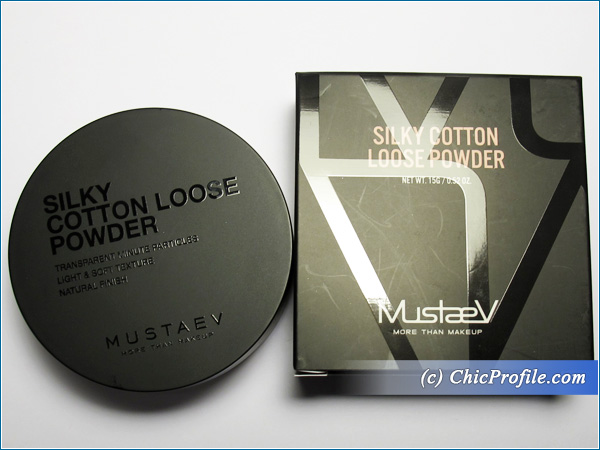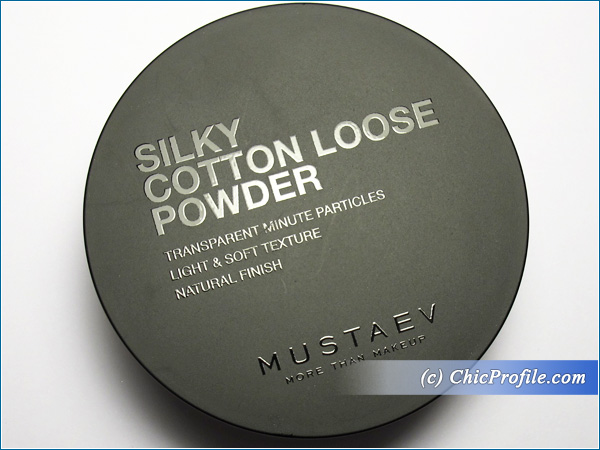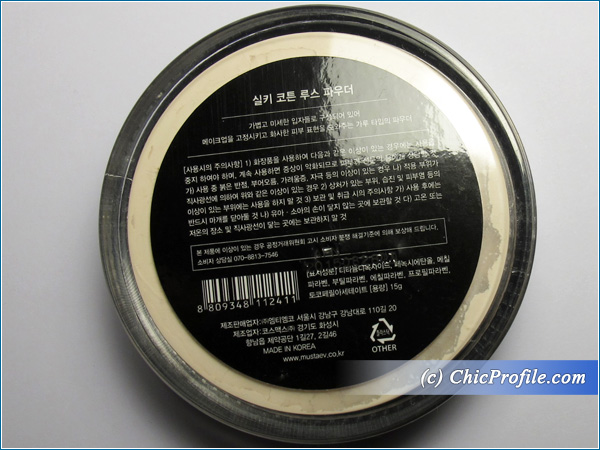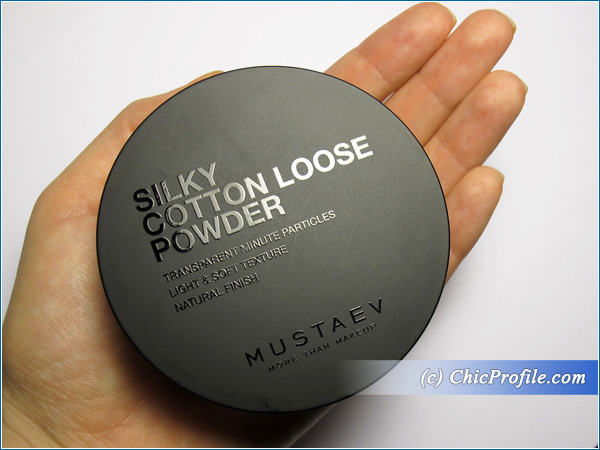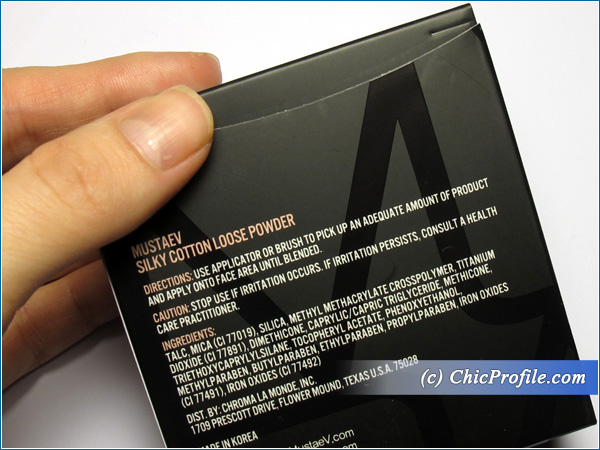 Easy opening! I just love how MustaeV paid attention to this detail.