Hello sweeties!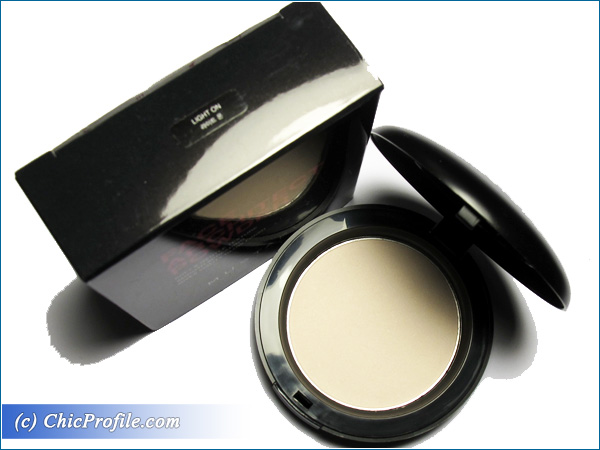 As you already know this year I was lucky enough to meet MustaeV and its fine makeup products and I quickly fell in love with the quality of these products and I began trying more and more of them. Earlier this month I got a new package that included MustaeV Face Architect Powders in Light On and Silhouette as well as the new Lustruous Cream Base which I've covered in a previous article with swatches and photos.
Availability
Now @mustaevusa.com (15% Discount using discount code: chicprofile), @mustaev.co.kr
MustaeV Light On Face Architecht Powder ($25.00 for 9 g) is officially described as bright pink beige with tiny, fine lustrous pearl. It's a light champagne pink-beige with a nice satin finish, leaning towards a pearl with fine sparkles.
I've been testing and wearing MustaeV Light On for the past 3 weeks and it has quickly become my go-to highlighting powder. It has an amazingly smooth silky texture, so velvety and lightweight that has almost got me addicted to swatch it. 🙂
The color adds luminosity, brightens up the face, it's buildable so it can be worn for anyone from fair to medium and darker skin tones. I would see this color perfectly blended in a bridal makeup look, but if it's applied lightly it can be worn in a day to day look, giving you a fresh and luminous effect.
It applies light, easily and evenly without any fallout, it blended easily and gives a nice luminous and pearly finish. This soft textured powder keeps the skin from feeling dry, it doesn't emphasize pores, and trust me as a combination skin type I'm always careful with highlighting powder formulas.
It contains coating pigments that protects the color from changing due to sweating or other external factors. I wore it from morning till evening and the color tended to fade slightly after 9 hours.
I've been applying MustaeV Light On Face Architect Powder on my cheek bones in a few of my latest makeup looks and I'll be posting the tutorials very soon so please check them out so you can see how this color looks blended into MustaeV Odd Pink Blush (review, swatches, photos).
The packaging is absolutely wonderful, practical, easy to use and transport and it also looks classy and professional. The powder comes in a black rounded compact with a mirror included.
Enjoy more photos…