Hello pretties!
Yesterday I received new MustaeV makeup products (photos/ swatches) and the first one I've tested was MustaeV Glazing Lip Gloss in Golden Peach. This is one of the two glazing shades available and can be used alone or over a lipstick or a lip tint.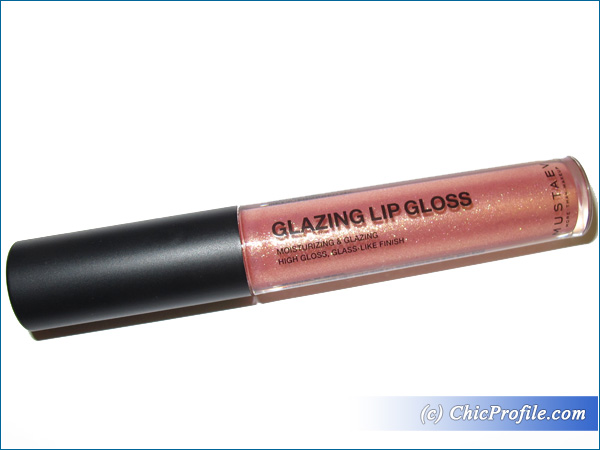 Availability
Now @mustaevusa.com (15% Discount using discount code: chicprofile) (International Shipping)
MustaeV Golden Peach Glazing Lip Gloss ($18.00 for 4.5 ml) is officially described as a soft peach with a golden pearl. It's a very light soft peach with fine golden particles and with an intense shine. The color is sheer and it doesn't change the lip color too much except the golden shine and wet lips effect. If you are looking for a natural everyday gloss Golden Peach is perfect but you can also apply it on top of your favorite lipstick for a plus of glossiness.
It has a medium thick consistency that doesn't feel sticky or tacky on the lips. It is applied evenly and easily across the lips, providing a lustrous shine, without sinking into lip lines or emphasizes them. This gloss really makes lips look fresh and healthy and I truly recommended even to those with wrinkled lips as its formula really evens out lip lines.
The packaging is simple yet classy and stylish as it comes in a long transparent plastic tube with a black cap and doe-footed applicator. On the bottom it has written the shade description and number so if you decided to store it like this you can easily check out the shade. I have to admit the packaging is a bit similar with MAC Dazzleglass, but MustaeV delivers a greater quantity of product at a more affordable price.
A great dupe for MustaeV Golden Peach is La Prairie Firefly Glace Cellular Lip Color (review/ swatches) with the difference that the latter has more gold in it and the price is a lot higher.
I had 5 hours wear with this formula without eating or drinking but when I had something to eat the glossiness vanished leaving on my lips only the golden pearl.
Enjoy more photos…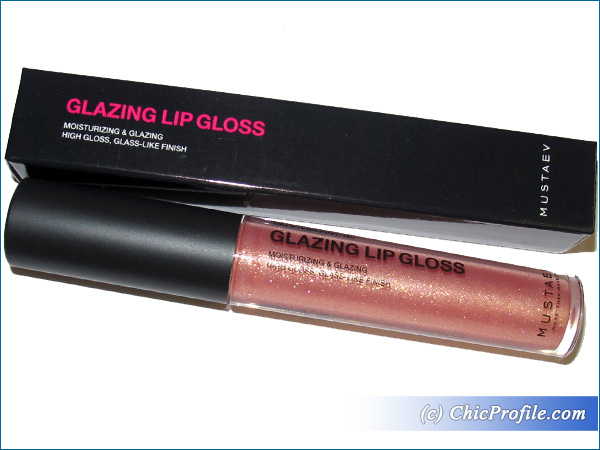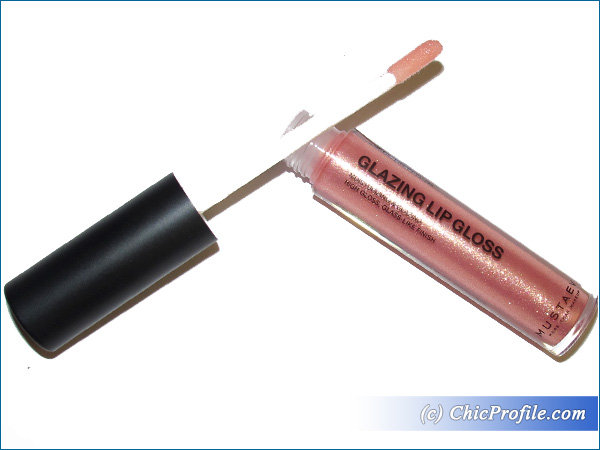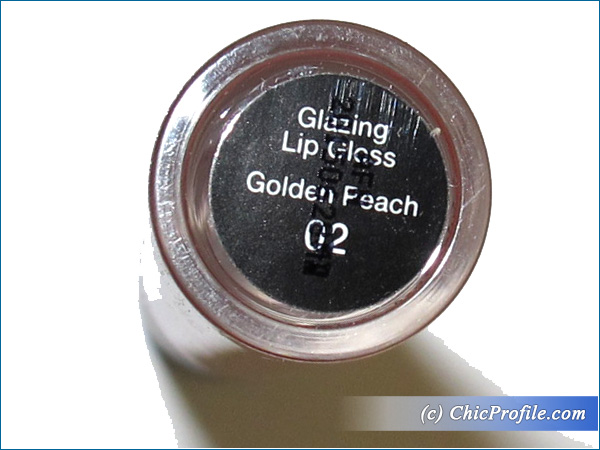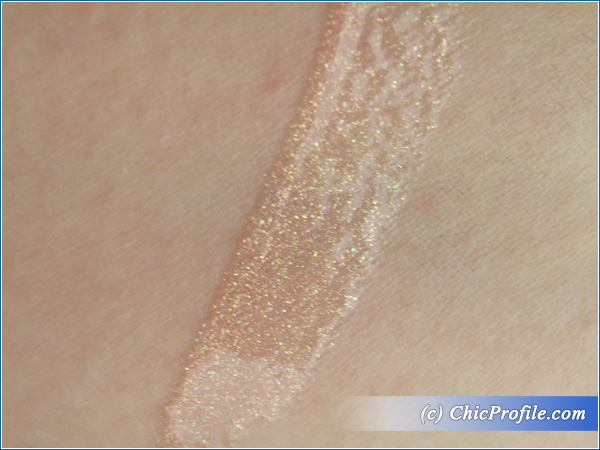 MustaeV Golden Peach Glazing Lip Gloss Swatch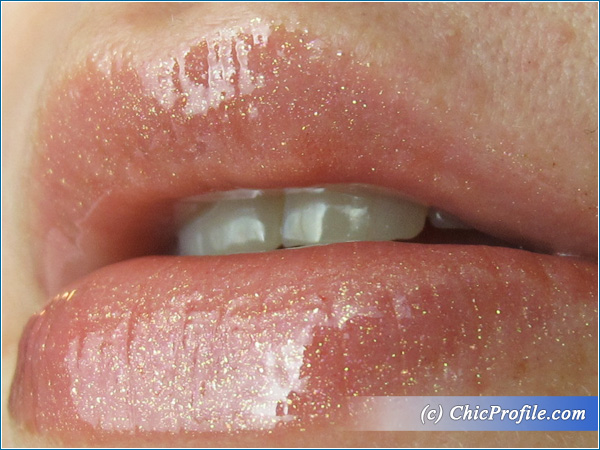 MustaeV Golden Peach Glazing Lip Gloss

LEFT: Bare Lips – RIGHT: MustaeV Golden Peach Glazing Lip Gloss
I hope you enjoyed this review and if you like this shade or you've already tested MustaeV products I would really love to hear from you.