Hello sweeties!
MustaeV Bewitch Single Eye Shadow occupied one of the empty slots from my MustaeV 24 Eyeshadow Palette (review) about two months ago, along with other purple, gray and lilac shades (swatches, photos).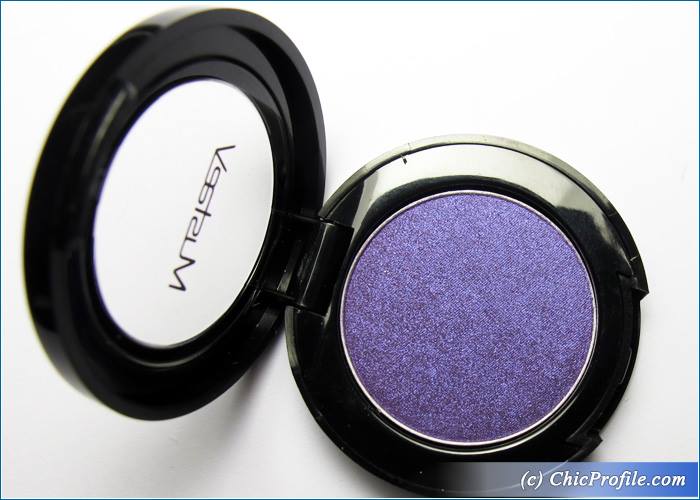 Availability
International – @mustaevusa.com (15% Discount using discount code: chicprofile), @mustaev.co.kr (International Shipping)
MustaeV Bewitch Eyeshadow ($13.00 for 1.8 g / 0.06 oz) is a cool-toned bright purple hue with a bluish pearl texture. It has a good color payoff but is not meant to be super pigmented and have that opaque color coverage.
It has a super silky texture, very smooth and soft so it's applied with ease and without any fall-out. It adheres well onto the skin and has a special powder formula that absorbs sebum while it maintains a hydration, non-drying feel.
As a green eyed girl I love wearing all kind of purple hues and I especially like to combine this shade with MustaeV Lilac Eyeshadow (review) and MustaeV Vintage Eyeshadow (review, swatches).
As you can see from the swatches bellow, Bewitch is just as intense when applied with or without an eyeshadow primer. It's not the ordinary purple hue and I love it for that, the hint of blue combined with a pearl finish really makes Bewitch a special color.
I had about 10 hours wear with this formula and no creasing or fall-out during the entire time.
The packaging is simple and classy, very easy to use and hold. As you can see it comes in a small rounded plastic case with a transparent lid that snaps shut. I like the special detail which is the easy opening of the box that saves me from struggling when I want to open it or from damaging my manicure. 🙂
Enjoy more photos…