Hello beauties!
Honestly I've been keeping MUA Poptastic Eyeshadow Palette on my makeup drawer for over a year now, without even opening it, along with all of my MUA items. Yesterday I finally pop-up open this palette and give it a try, swatching and testing all of the 12 shades and also created an Aquatic Makeup Look (tutorial).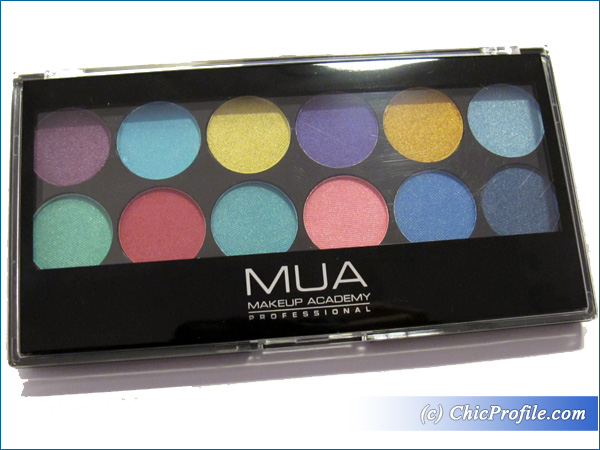 The Poptastic Palette contains a fusion of vibrant colours for the more daring, with bright blues to a shocking pink amongst the 12 highly-pigmented eye shadow shades. This palette contains shimmer shades with complimentary shades that keep their vibrancy on all skin tones.
Availability
Now at @muastore.co.uk, @superdrug.com
Makeup Academy Poptastic Eyeshadow Palette (£4.00 for 9.6 g) features 12 bright and vibrant shades with shimmery texture and soft metallic effects. Some of the shades like are more pigmented than others but all of them have a wearable shimmery finish, nothing to edgy or over the top.
I can't describe each shade because they don't have individual names and that's a disadvantage as it would be easier to remember them by name and use them in makeup tutorials. All the shades have a good color payoff, looking pigmented even without an eyeshadow primer but I noticed the lighter shades are a bit softer than the colder shades like blues and greens.
This palette will definitely test you imagination as you will be able to create endless bright makeup looks. I'm not into blues and greens as they are too bright for my taste but those are the majority of shades in this palette. There are also 2 purples, 2 yellows and 2 pinks that will complement the rest of the colors.
All of them apply easily on the lid, blend effortlessly without any fall-out and provide an intense color especially when they are applied over an eyeshadow primer. At my age I'm not always looking for bright shades as I'm leaning more towards softer and natural ones but from time to time especially when the warm season comes a new and colorful makeup look is something I would dare to wear.
The shades last beautifully for more than 8 hours without creasing but when it comes to fading the lighter ones tend to loose a bit of their intensity while the darker ones are still bright and opaque.
The packaging is very simple, a transparent plastic cap that snaps shut and it's a bit hard to open. I would definitely improve the packaging but considering the cheap price of this palette and the great quality of eyeshadows I think MUA has already done the best it could.
Enjoy more photos…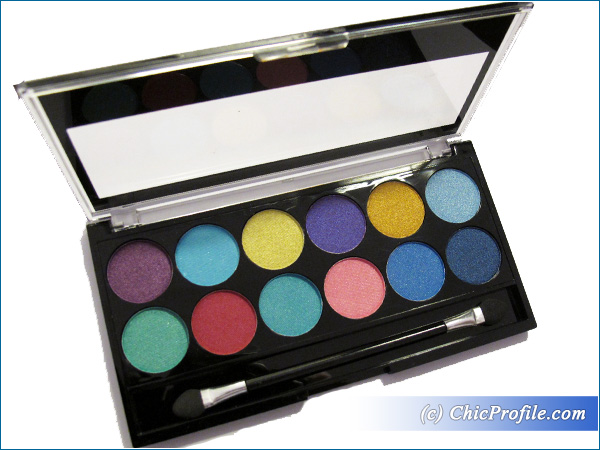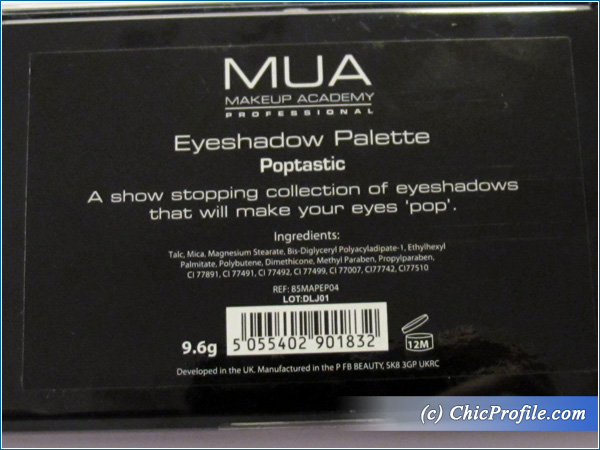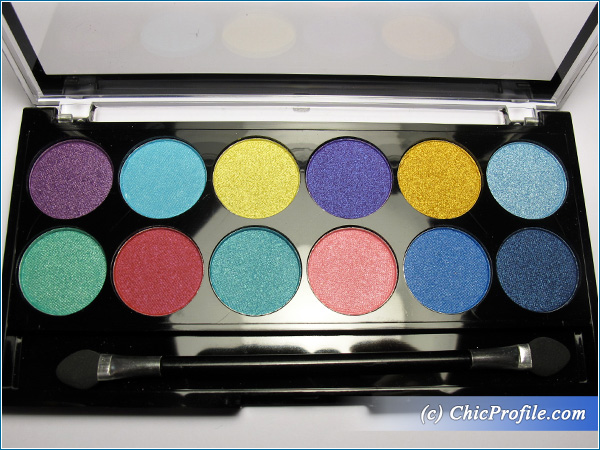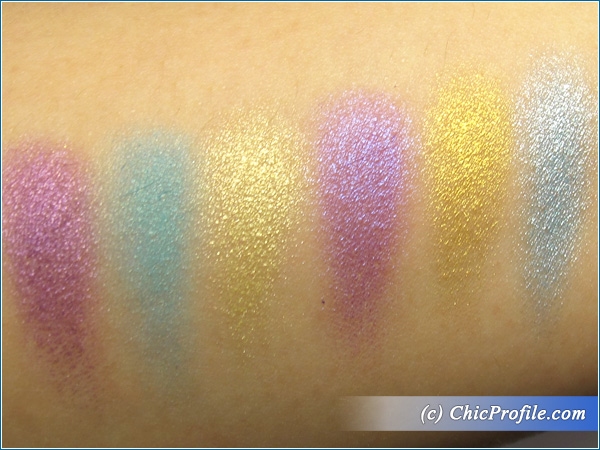 Swatches from first row (without primer)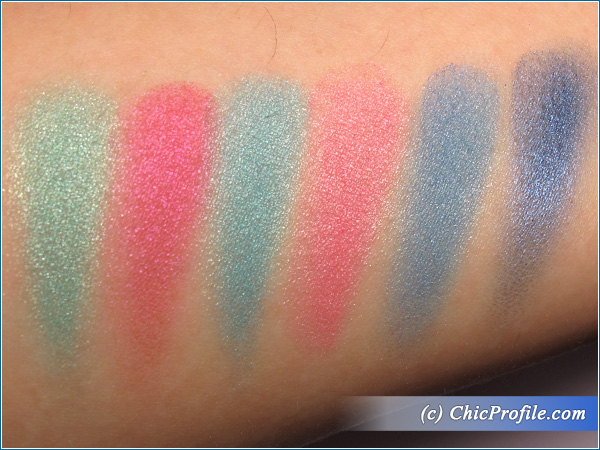 Swatches from the second row (without primer)