Hello beauties!
Melkior Wild Love nail polish is one of the 3 lacquer shades featured in the new Melkior I'm in Love 2016 Collection (info, photos) that was recently released for Valentine's Day. I got to wear this gorgeous color on my nails last month actually, but I wanted to review it closer to Valentine's Day in case mood strikes you for a deep elegant lacquer like this one.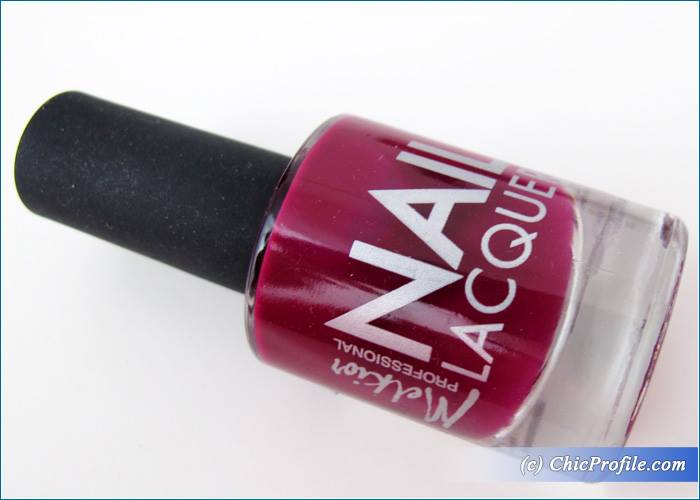 Where to buy:
Romania – Now @melkior.ro and at all Melkior Locations
France – Now @melkiorprofessional.fr and at Melkior boutiques
Poland – Now online @melkiorprofessional.pl
Moldova – Now @melkior.md
Melkior Wild Love Nail Polish (29.90 Lei for 15 ml / 0.5 fl oz) is a deep burgundy red with cool undertones and touch of purple but with a luscious finish. It is a gorgeous and elegant shade that is definitely appropriate for festive occasions, romantic dates or whenever you want a seductive color.
The color is opaque in two layers, but sheer to medium when applied in one layer. The formula is creamy but well balanced between thick and thin and it glides smoothly and evenly across the nails.
The application was great, without streaking, pulling or bubbling. I would have love to darken the color by applying a 3rd coat but for me usually two coats are enough considering I'm also using a top coat to give a more shiny finish and make the color last longer.
As usually I applied a thin layer of top coat only of my left hand nails so I can compare the results with the other hand after 5 days wear.
As you can see, with or without a top coat the results are pretty much the same. The polish chipped at the ends, quite visible I would say, while the color looks more mattified on the nails where I've applied only Melkior Wild Love nail lacquer.
I would wear this color again and test it with another top coat, maybe things will look better after one week wear.
Enjoy more photos…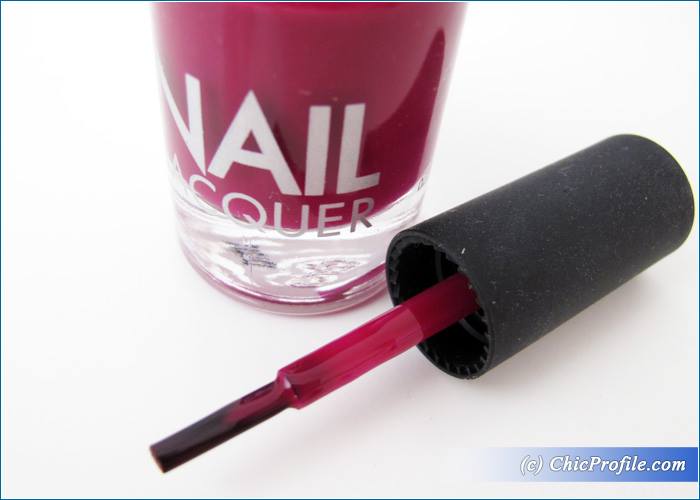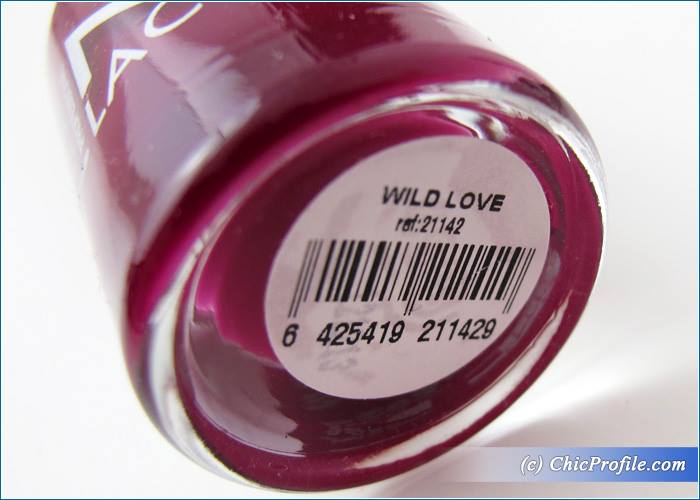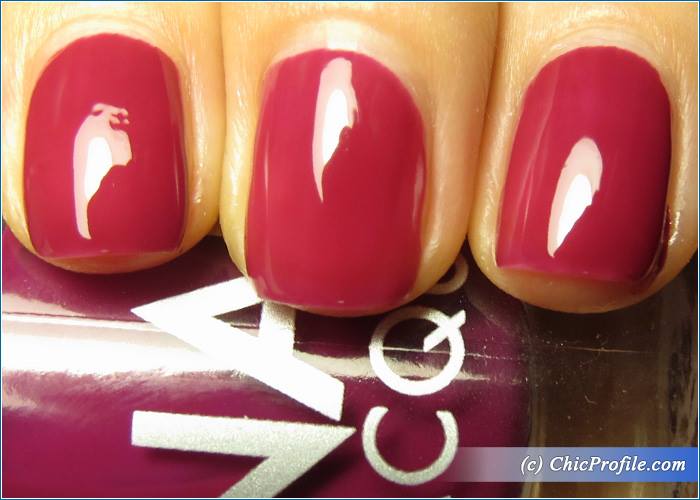 Melkior Wild Love Nail Polish – 1 coat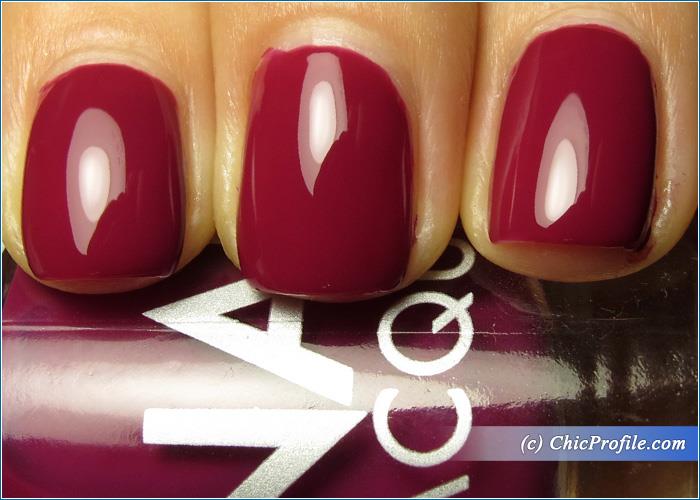 Melkior Wild Love Nail Polish – 2 coats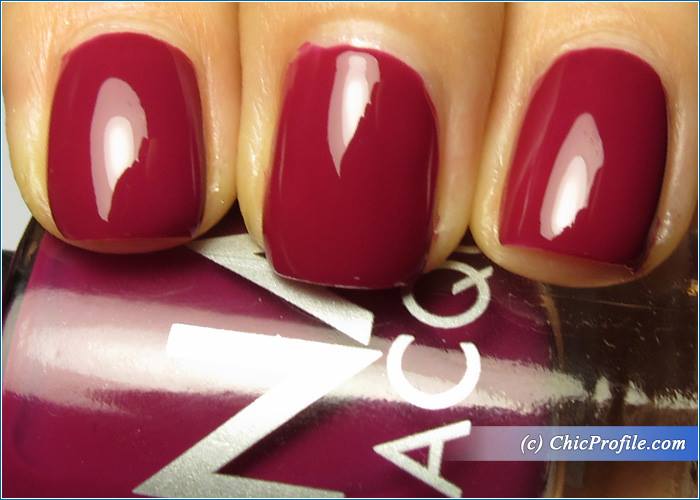 Melkior Wild Love Nail Polish – 2 coats + top coat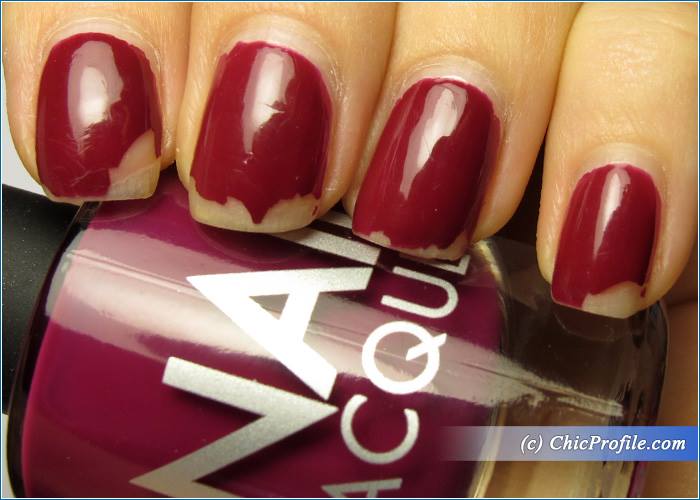 Melkior Wild Love Nail Polish – 5 Days Later (with top coat)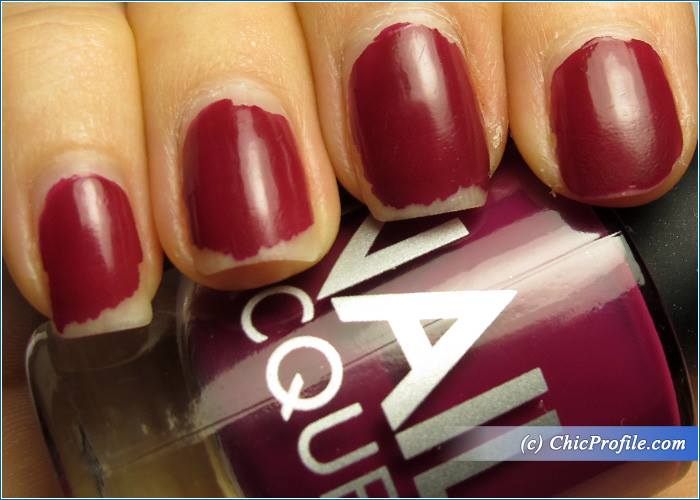 Melkior Wild Love Nail Polish – 5 Days Later (without top coat)