Hello beauties!
During the holidays I wore this lovely combination of Melkior Purple Rain and Twinkle Nail Polishes on my nails, and I was happy to have a more unusual manicure than the red, green and gold colors everyone was expected. When it comes to nail colors, purple is one of my top 3 choices along with pink and black, so the fact that holiday season was still around I thought of spicing up the manicure by adding a pop of glitter in a similar tone.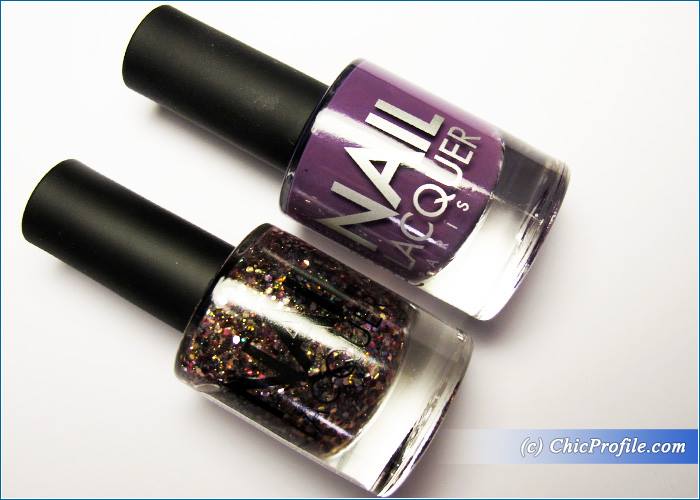 Availability
Romania – Now @melkior.ro and at all Melkior Locations
France – Now @melkiorprofessional.fr and at Melkior boutiques
Poland – Now online @melkiorprofessional.pl
Moldova – Online shop @melkior.md
Melkior Purple Rain Nail Polish (29.90 Lei for 15 ml / 0.5 fl oz) is a medium purple with blue tones and a glossy finish. It has a fully opaque color coverage in one coat and becomes even pigmented after the second one. The formula is quite well balanced between thick and thin, a little bit on the thinner side I would say, but glides easily and effortlessly across the nails. The application went flawlessly, with an even color coverage, without bubbles, streakiness or pooling around the edges of the nail. It has a nice glossy finish which can be intensified by adding a thin layer of top coat.
I absolutely adore this color and can be suitable for any skin color and nail length, it will work great paired with a glitter as well.
Melkior Twinkle Nail Polish (29.90 Lei for 15 ml / 0.5 fl oz) is a multicolored glitter (silver, fuchsia, pink, purple, green) with a jelly-like formula. It applies fairly well, but it won't get you an opaque color coverage. The more layers you add (I did only two) the more glitter you will have on your nails but be careful not to thicken your coats too much. It ads a glamorous effect to each nail polish and in this case looks amazing paired with Melkior Purple Rain nail polish.
It's the kind of glitter that I would wear on its own but also over a purple, pink, fuchsia, gray or black nail polish base.
I had about 5 days wear with these nail polishes as you can see from the swatches bellow. The color was still intense and pigmented, while the finish was still glossy but the formula chipped on some of the nails so it was time to say good bye. In both cases, with and without a top coat, the formula still chipped so I don't see it as a long-lasting one. Without a top coat the finish was a bit more mattified which is normal due to using soap and lotions.
Enjoy more photos…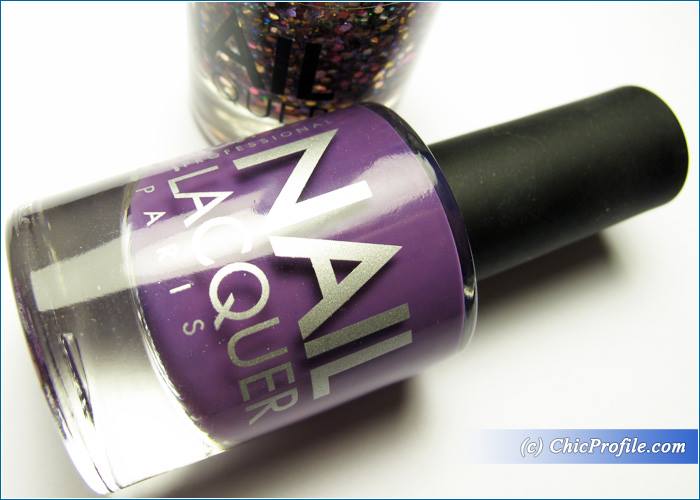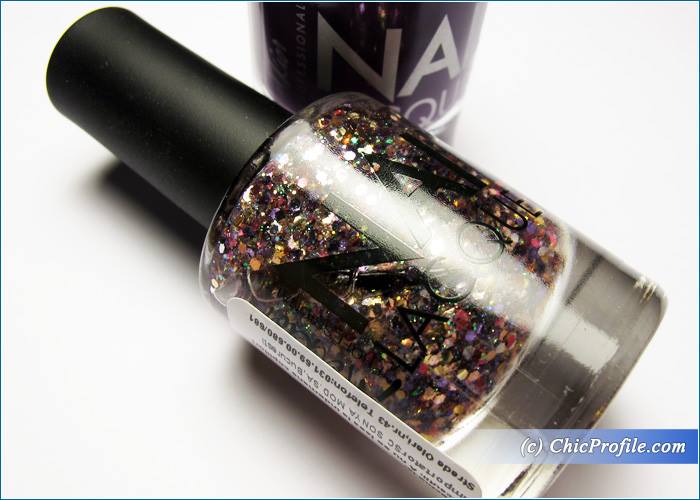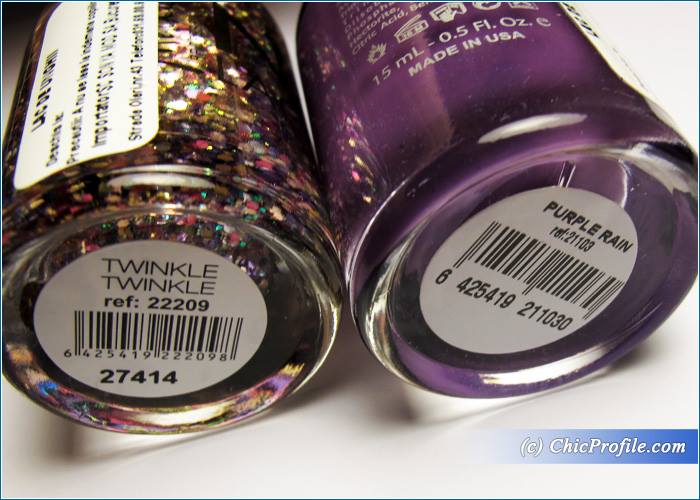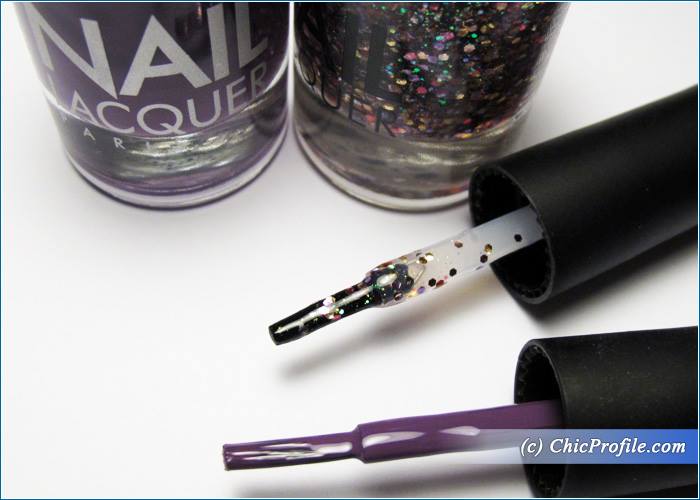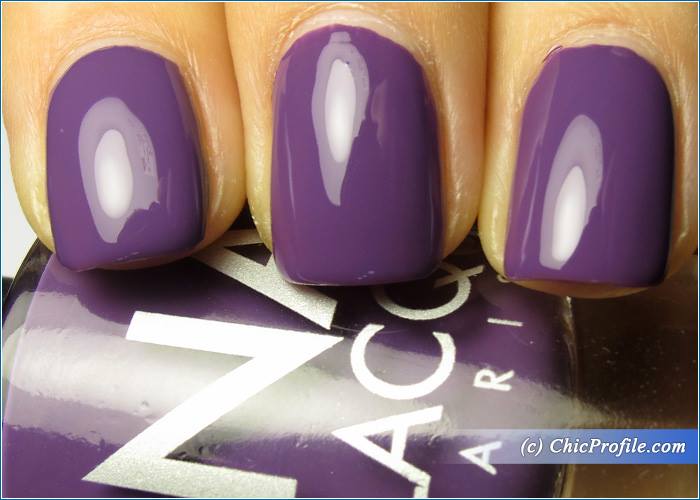 Melkior Purple Rain nail polish swatch – 1 coat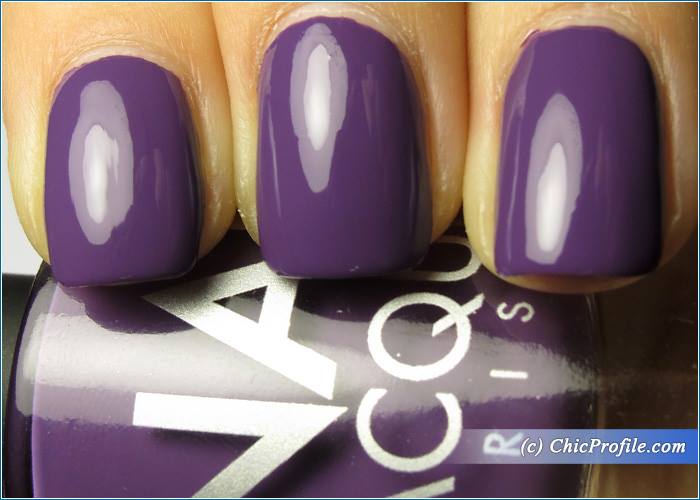 Melkior Purple Rain nail polish swatch – 2 coats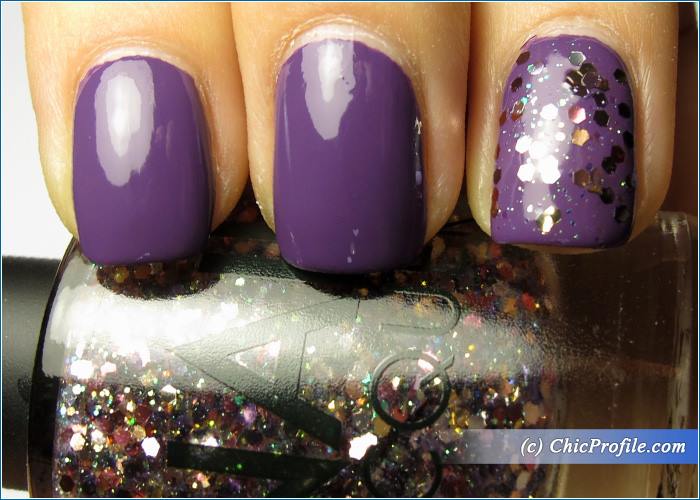 Melkior Purple Rain nail polish (2 coats) & Melkior Twinkle Nail Polish (1 coat)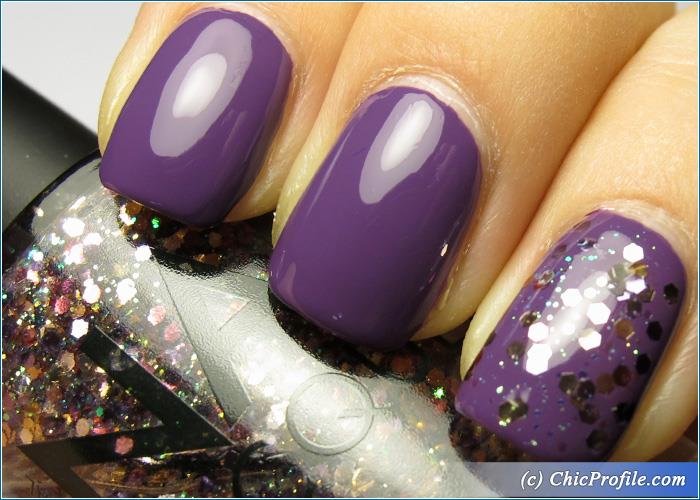 Melkior Purple Rain nail polish (2 coats) & Melkior Twinkle Nail Polish (1 coat) + Top Coat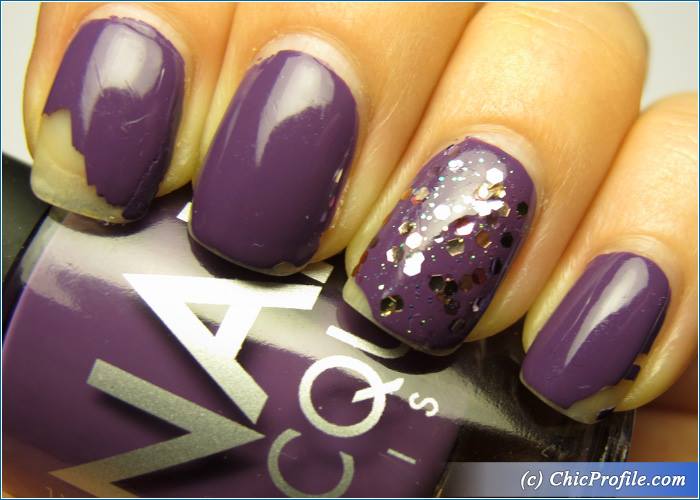 Melkior Purple Rain nail polish (2 coats) & Melkior Twinkle Nail Polish (1 coat) + Top Coat (5 days later)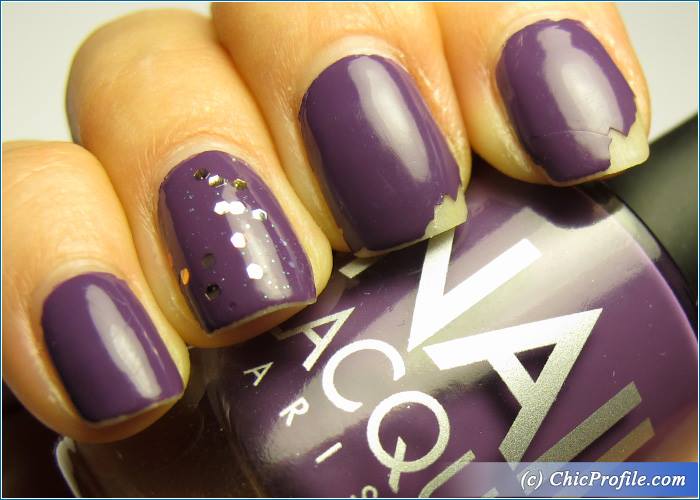 Melkior Purple Rain nail polish (2 coats) & Melkior Twinkle Nail Polish (1 coat) without Top Coat (5 days later)