Hello beauties!
Melkior Ozone Classic Lipstick is a new shade, hardly called a classic as in my opinion would definitely match the taste of an extrovert woman, one that likes out of the ordinary lip shades and is not afraid to embrace the summer in crazy colors. If you've seen Melkior Indian Summer 2015 Collection (info, photos) you know what the brand delivers for this hot season and you know this new makeup line is not for those who are color shy.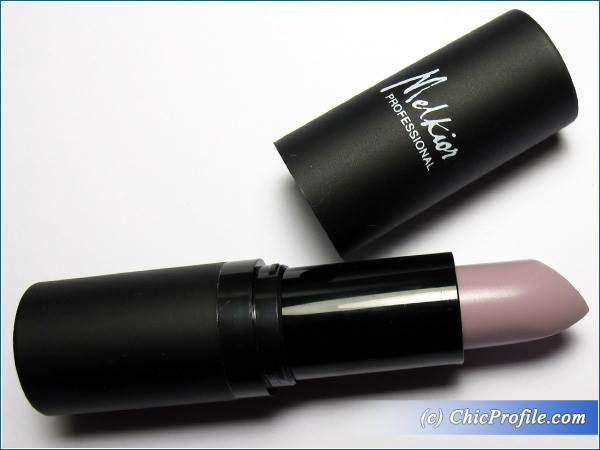 Availability
Romania Launch Date – Now at Melkior stores and online @melkior.ro
Melkior Ozone Classic Lipstick (39.90 Lei for 4.5 g / 0.16 oz) is a light cool toned pastel lilac. It has a super light and creamy formula, which doesn't dry out the lips and feels almost like a colored lip balm. Ozone is definitely a shade that not everyone is ready to wear. Being such a light tone lilac it kind of washes out my features, I have a light skin tone and it doesn't complement my complexion.
I would see this shade more suitable for those with medium and darker skin tones but I will try to make it work at least as a ombre lips look. The color is pigmented enough to change the natural lip color, glides easily across the lips feeling comfortable and giving a nice natural shine. On the other hand the color is not applied evenly, doesn't color the lips to a full opacity in one swipe and emphasizes the lip lines.
As much as I love the formula and its texture I don't like how the color looks on me, perhaps at the end of summer when I will get some tan I will think different. I had about 4 hours wear with this formula with some drinking and eating and it doesn't leave a stain but it does fade from the center of the lips. At the end my lips were still feeling smooth and soft.
I do like the packaging, simple black and opaque plastic case which gives the impression of professionalism.
Enjoy more photos…