Hello beauties!
Melkior Fleureter Shiny Lipstick is a new shade which was released as part of the new Melkior Indian Summer Collection (info, photos) that is currently available. For the past few days I wore the new Fleureter Lipstick on several different occasions and I began to love it as a sweet warm lip shade for a flattering day makeup look.
Availability
Romania – now at Melkior Boutiques and online @melkior.ro
Melkior Fleureter Shiny Lipstick (39.90 Lei for 4.5 g/ 0.16 oz) is a light rosy peach with warm undertones and a gorgeous shiny finish. It has a good color payoff but it transfers to a medium shade on the lips, looking natural, complementing my light complexion and making my lips appear fresh and healthy.
Due to its intense shiny finish you won't be needing any lip gloss on top of it, as Fleureter will give you that beautiful wet lips effect, also creating the illusion of bigger lips.
The formula is so smooth and feels lightweight on the lips, hydrating just as a lip balm will. I see it more as a combination between a lipstick and a lip balm. It feels so smooth and moisturizing on the lips so I used it the other day when I felt that my lips were dry and after a while I felt my lips once again soft and hydrated.
I would see this color complementing those with fair and light skin tones, as you will definitely notice the touch of soft rosy peach shade covering your lips while those with medium skin tones will perhaps see it more as a natural fresh shade with a glossy finish.
I like that it glides easily and evenly across the lips, without settling into lip lines. On a normal day I have 3 hours wear with this formula without eating or drinking. When I do have a meal the color fades away so you'll definitely need to reapply it.
This would be a great choice for a day to day lip color, nothing over the top, just a casual natural looking shade. If you want something more pigmented and vibrant then I'll suggest the other shades from Melkior Indian Summer 2015 Collection.
Enjoy more photos…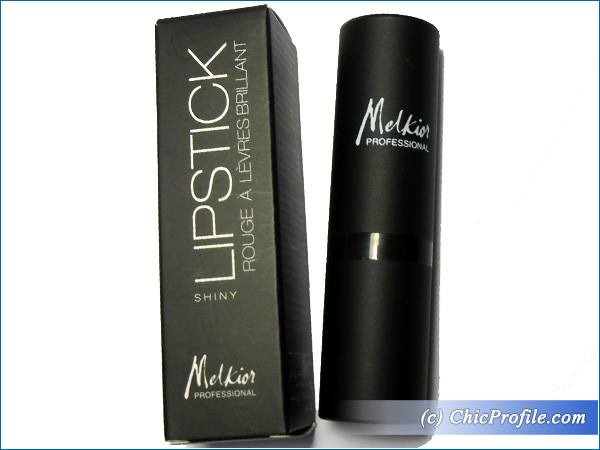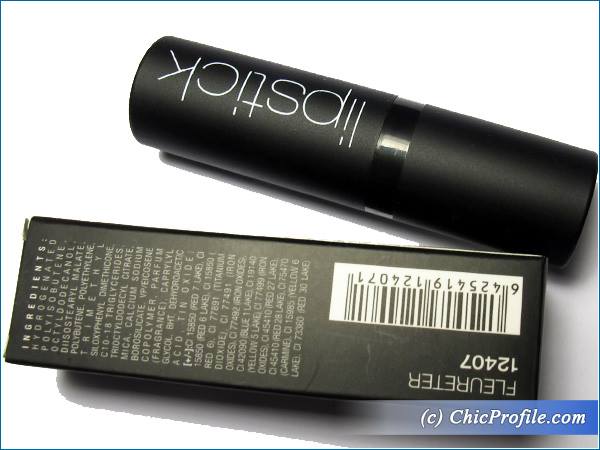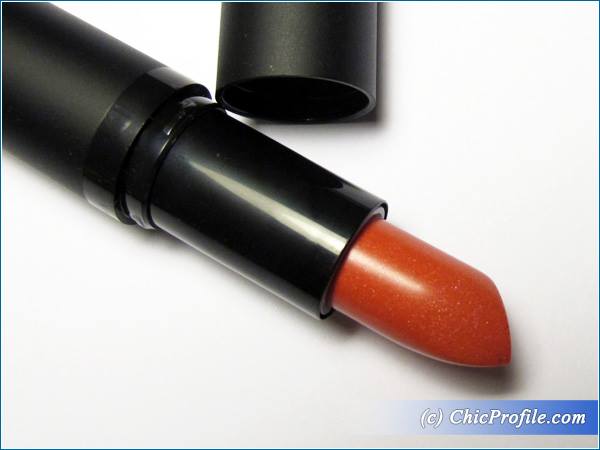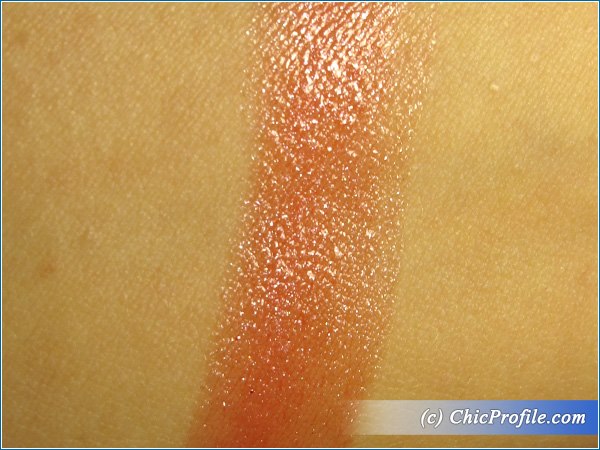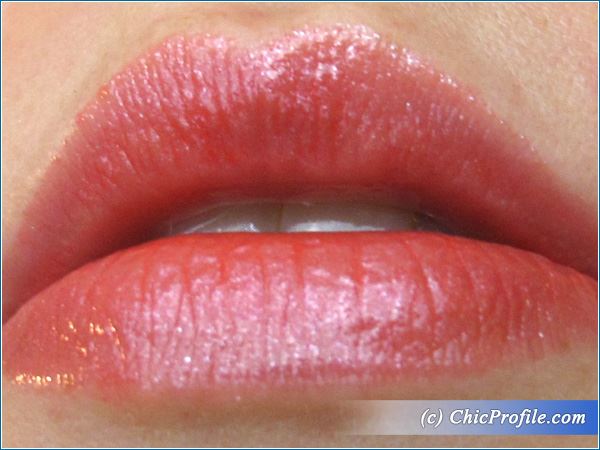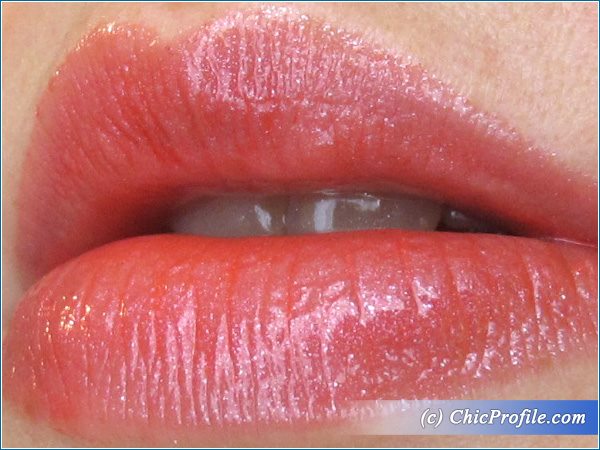 LEFT: Bare Lips – RIGHT: Melkior Fleureter Shiny Lipstick Lip Swatch