Hello beauties!
While I'm writing the review of Max Factor Twinkling Pink Gel Shine Lacquer I'm still wearing it on my nails. This bright beautiful shiny nail lacquer is part of Max Factor Summer 2014 Collection (review, swatches, photos). This is just the kind of nail polish I would wear on my nails on the hot season, bright, intense and pigmented not to mention a gorgeous shiny finish.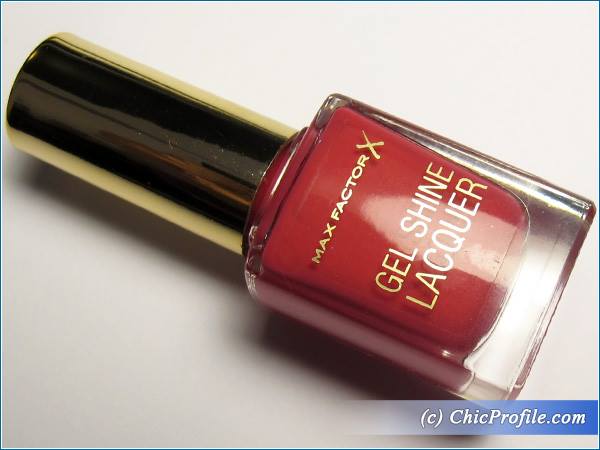 Availability
UK – Now at Boots and online @boots.com
Romania – now at Douglas, Auchan, DM drugstores and online @emag.ro
Max Factor Twinkling Pink Gel Shine Lacquer (£ 6.99 / 34.00 Lei for 11 ml) is a blue-based reddish pink with cool undertones and an intense glossy finish. It has a light creamy formula, very well balanced between thick and thin and glides easily and effortlessly across the nails.
The color is rich, intense, bright and delivers an opaque color coverage in one coat but I did applied two coats just to give it more intensity and a more shiny finish. The application went flawlessly, without streaking, bubbling or pooling along the edges of the nail. The medium size brush gives a precise application and pick up just the right amount of product to fully cover the nail. On my left hand nails I applied a thin layer of top coat to make Max Factor Twinkling Pink lacquer last longer and to compare the results a few days later with my right hand nails where I didn't use top coat.
I'm so sorry this shade looks more on the coraly side in the photos bellow when it is truly going towards a sweet pink raspberry red. I love the intensity of this Max Factor gel shine lacquer and the glossy finish it has. It takes quite a few good minutes for the lacquer to dry completely, I would say between 5 to 10 minutes and if you add a top coat you should really be patience for at least 15 minutes.
Well as my weak point with nail polishes has always been the waiting drying time I could help it so as you can see in the photos bellow I did manage to ruin that shiny finish by making some fine lines as result of typing on my laptop.
As I said in the beginning, I'm wearing this shade as I'm writing this review so on my left hand nails where I've applied top coat the polish chipped on two of my fingers and looks more mattified while the color is still pigmented and intense. On the other nails I have visible tip wear without chipping while the polish still keeps a natural shine.
Enjoy more photos…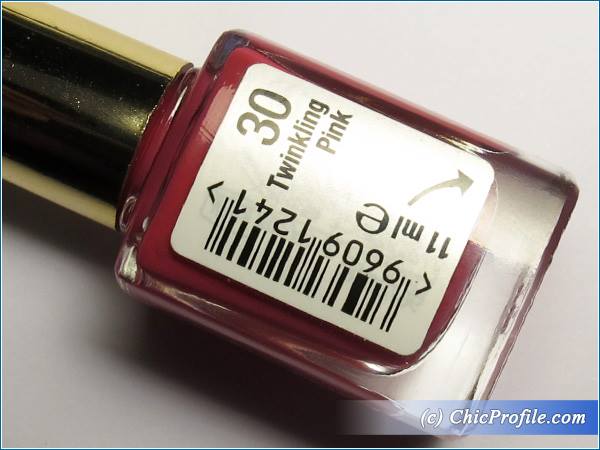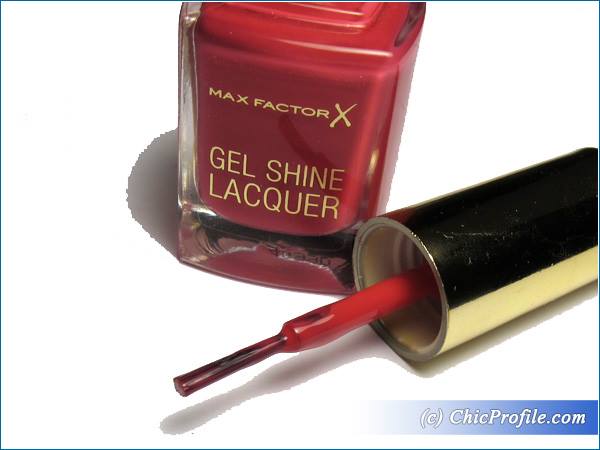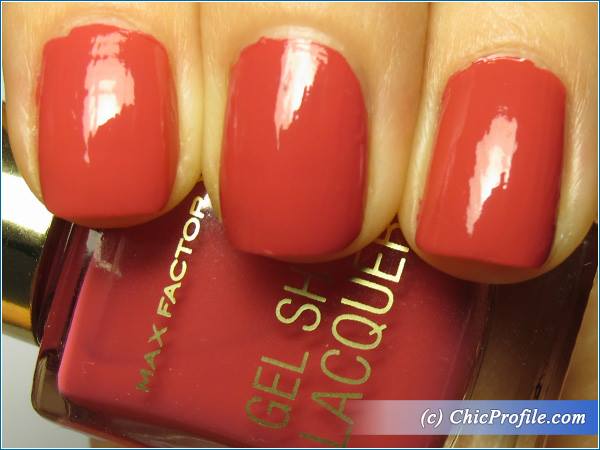 Max Factor Twinkling Pink Gel Shine Lacquer Swatch – one coat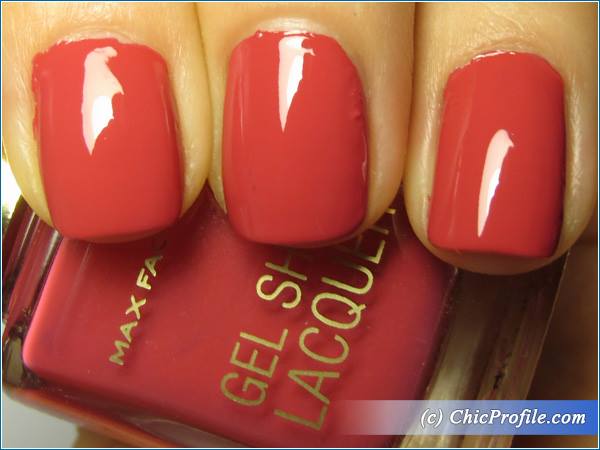 Max Factor Twinkling Pink Gel Shine Lacquer Swatch – two coats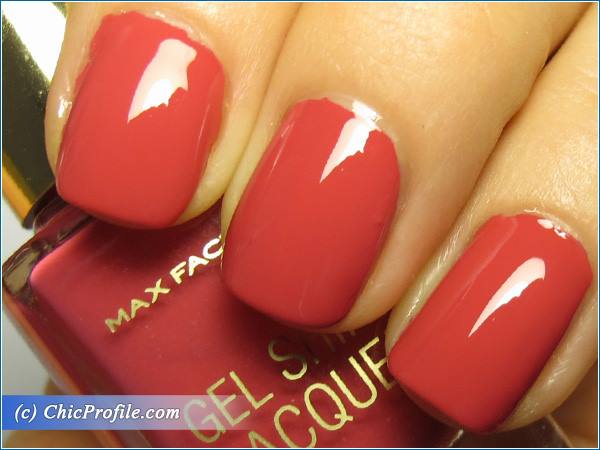 Max Factor Twinkling Pink Gel Shine Lacquer Swatch – two coats + top coat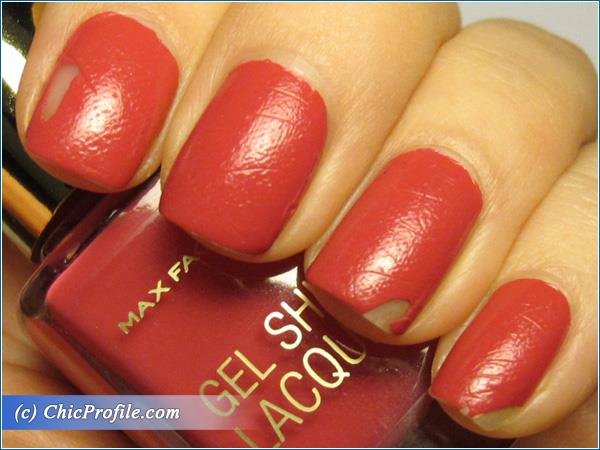 Max Factor Twinkling Pink Gel Shine Lacquer Swatch – two coats + top coat (3 days later)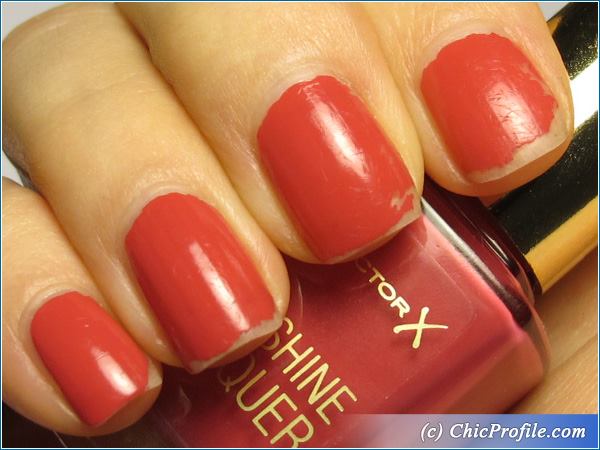 Max Factor Twinkling Pink Gel Shine Lacquer Swatch (two coats) (3 days later without a top coat)