Hello pretties!
Max Factor released earlier this month its new Spring 2014 Makeup Collection which features 16 new shades of Lipfinity Lip Color (info/ promo photos) but also 6 new Glossfinity and 6 new Max Effect Mini Nail Polish shades. The entire spring makeup range is mostly based on nudes, neutrals and pink shades with the exception of couple of nail colors of violet and greyish blue.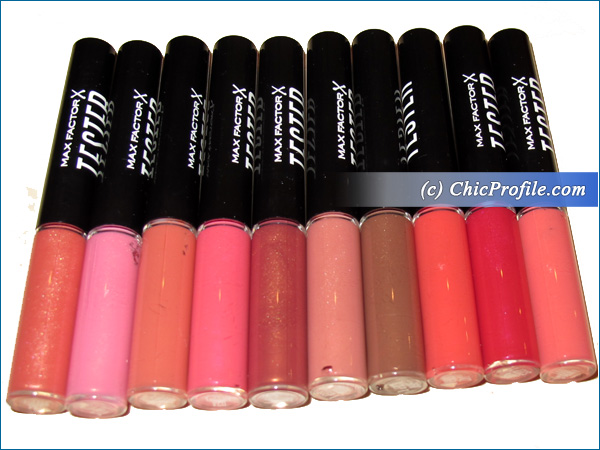 Availability
International Launch Date – April 2014 at all Max Factor counters, Douglas, DM, drugstores and online @boots.com
Romania Launch Date – April 2014 at Douglas, DM and local drugstores and hypermarkets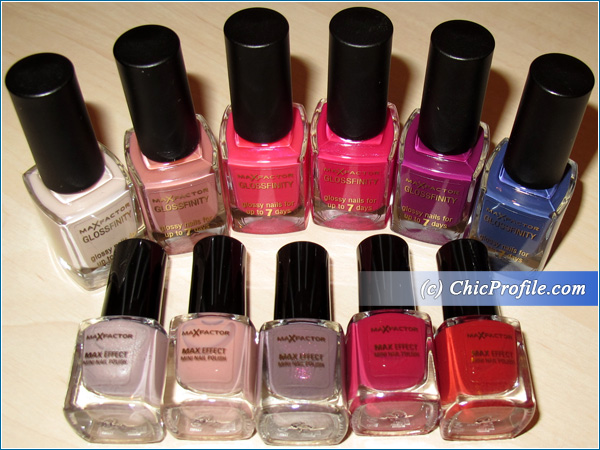 A couple of days ago I got to see the entire collection in person so I took photos and swatches so you can also enjoy them and decide which are your favorite shades.
I got to swatch only 10 out of the 16 Max Factor Lipfinity Lip Colors (55 Lei/ £10.99) and they were all very pigmented and intense with a creamy formula. It's up to you if you want to use the colors with the top coat for a more mattfied finish or you want to move to the second step where you'll have to apply the top coat that comes with each lip color and give your lips a shiny finish.
I personally chose #335 Just in Love Lipfinity as my favorite color and I shall post lip swatches and a detailed review later this week.
Now moving on to the nail lacquer shades, I swatch them on paper only as I was wearing a nail color at that time. The 6 new Max Factor Glossfinity (29.32 Lei/ £5.99 for 11 ml) shades are #162 Laying Bare, #41 Stay Spiced, #104 Just Cheerful, #119 Forever Glam, #149 Forever Wine and #144 Midnight Moment.  I personally like Forever Wine, a beautiful dark violet burgundy shade with a slight satin finish.
There are 6 new Max Factor Max Effect Mini Nail Polish (21.38 Lei/ £3.99) shades but I got to swatch and see only 5 of them. Mostly neutral shades, quite pigmented and rich: #59 Silver Me, #60 Lure in Beige, #58 Taupe In, #63 Pandora Ruby, #62 Lady Scarlet.
Enjoy more photos…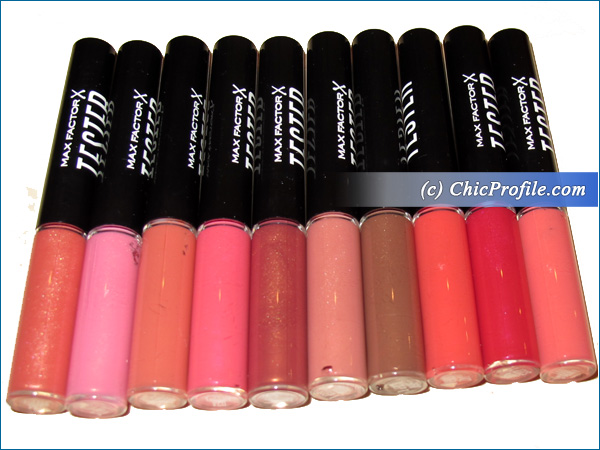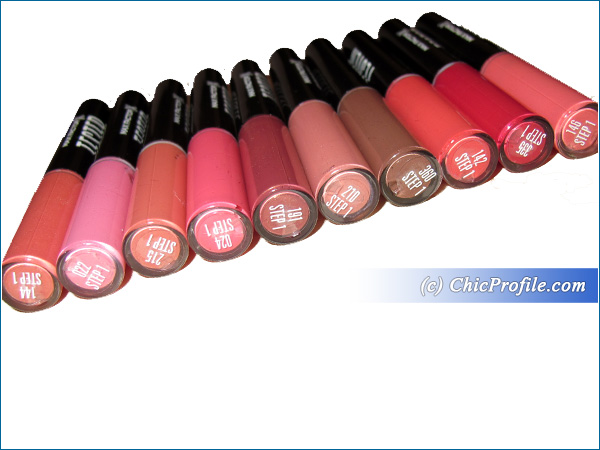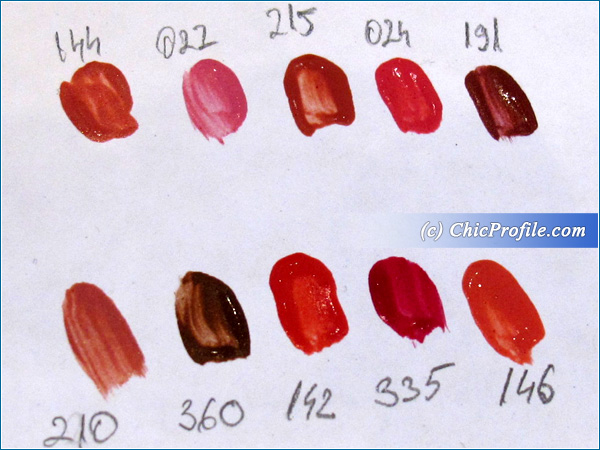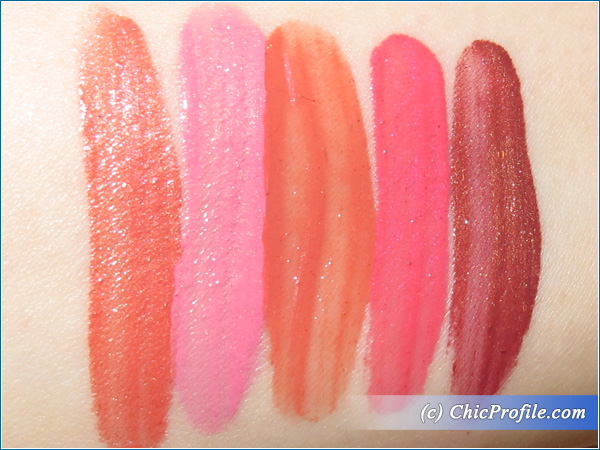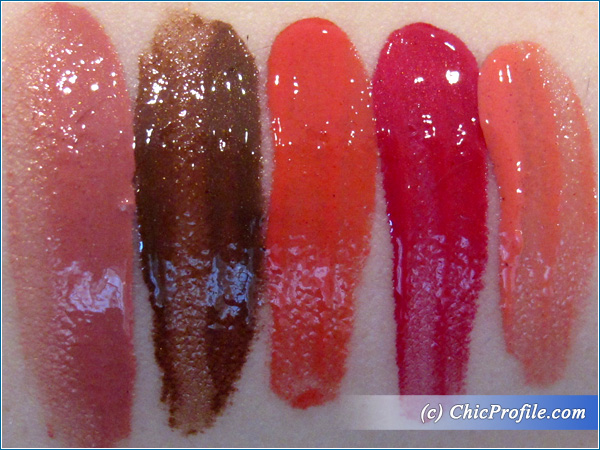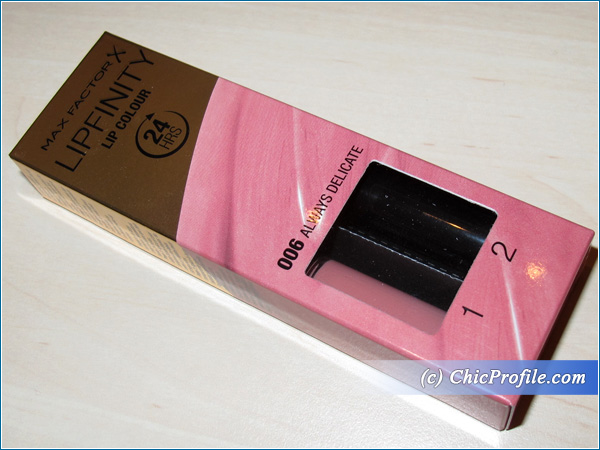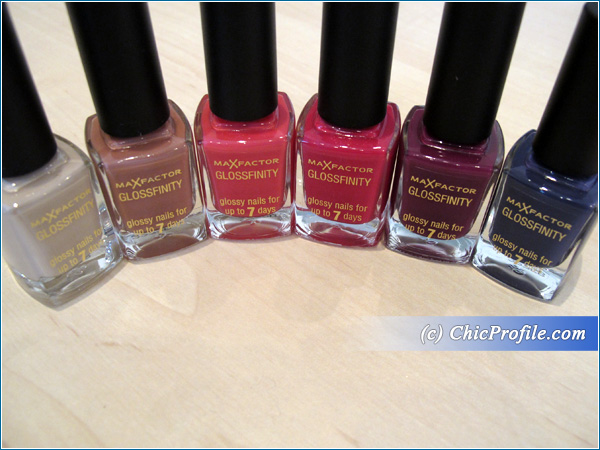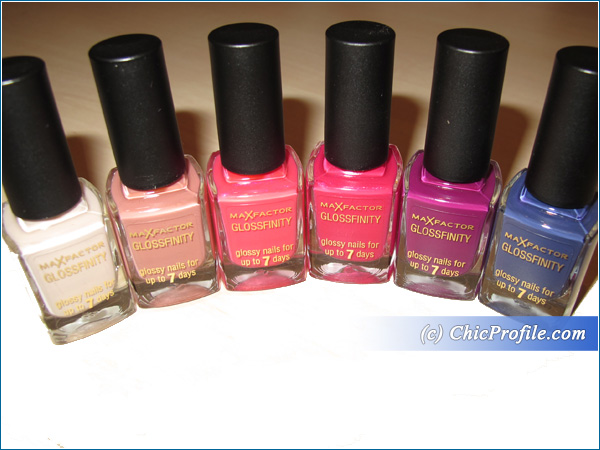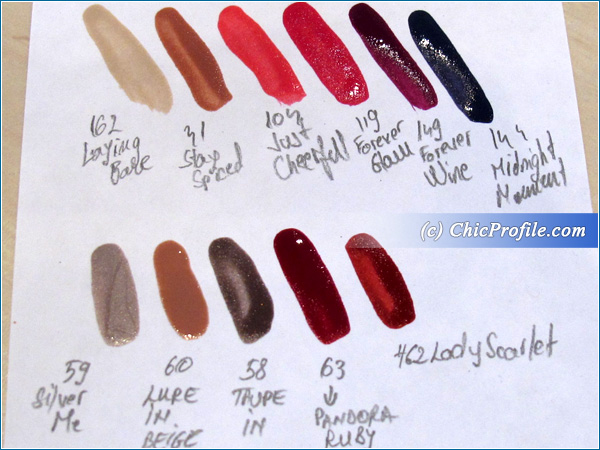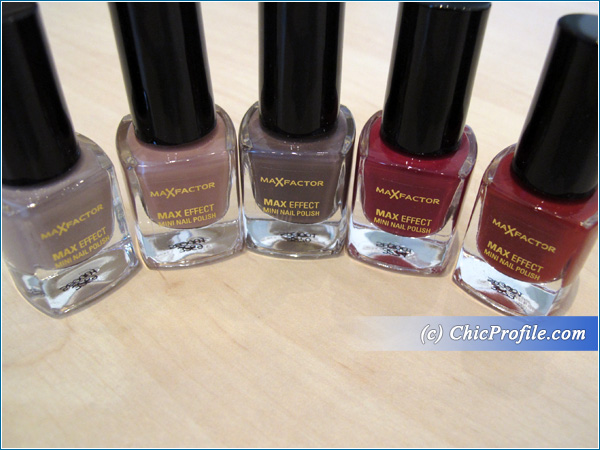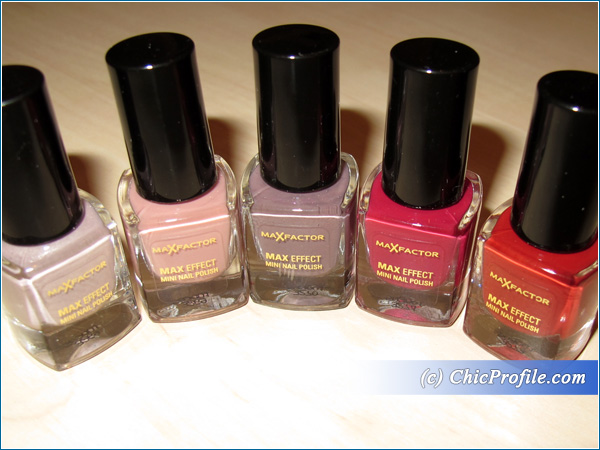 Will you be picking anything from this collection? Please share you thoughts in the comments bellow!