Hello beauties!
I bet you've already seen my collection of Max Factor Lipfinity lipsticks that were launched last year, as I posted swatches of all the colors along with my first impressions. I said back then that I'll take my time in reviewing each shade individually so today I'm showing you Max Factor So Vivid Lipfinity shade.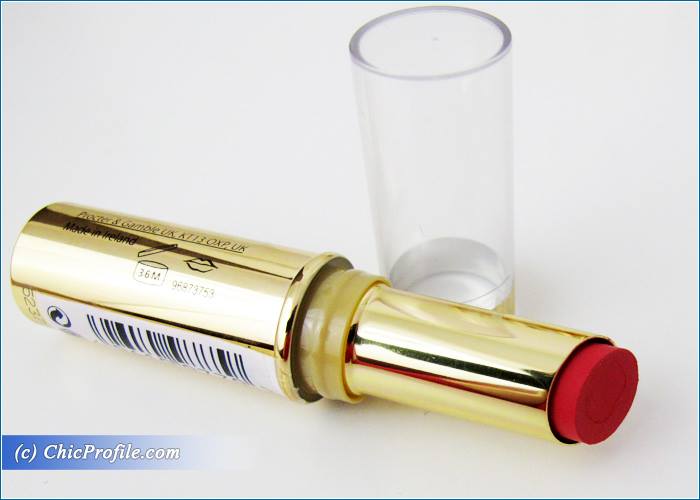 Availability
UK & International – Now at Boots, Superdrug
Romania – Now at Kendra, Douglas, Debenhams, @boutique-produsecosmetice.ro
Max Factor So Vivid Lipfinity (£8.99 / 52.00 Lei) is a bright pink-red with slightly cool undertones and a subtle sheen. The color is absolutely gorgeous, vivid and bright, the kind of shade that will definitely attract attention towards your lips.
The color is almost fully opaque on the lips in one swipe with a creamy formula that feels so lightweight on the lips. It glides effortlessly on the lips, without emphasizing lip lines and leaving my lips smooth and soft. The consistency is creamy, but very light, less heavier than a rich and pigmented lipstick would have.
It embraces lips into a beautiful color that complements even the lightest skin tones. The formula is quite long lasting, as I had about 6 hours wear without drying out my lips. I couldn't help notice an even stain once the color wore off, but it was something that looked like a flush of color.
The packaging is a gold tube with a plastic cap, easy to hold and open. The transparent plastic cap could seem like an advantage when you are storing the lipstick in your makeup drawer as you can easily see the color, but in my opinion it takes the glamour out of the packaging.
Enjoy more photos…