Hello pretties!
In late fall 2015, Max Factor came up with a new line of makeup products. I gave you a quick peek at the Max Factor novelties (video) a couple of weeks ago on Periscope and I promised to return with more photos and individual reviews as soon as I'm done testing them. Before I'll start posting those review I wanted to bring all the products together for a quick preview and a couple of swatches so you should know what to expect later on.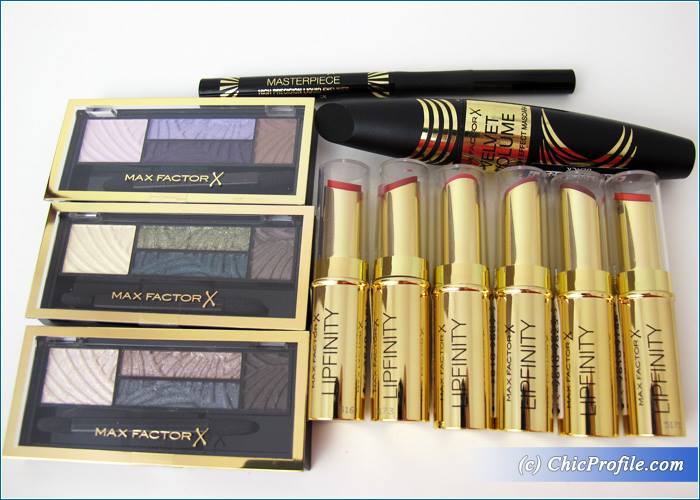 Availability
Romania – Now at Kendra, Debenhams and online @bb-shop.ro, @boutique-produsecosmetice.ro
UK – Now at Boots, Drugstore
Max Factor launched a new line of eyeshadow quads like Smokey Eye Drama Kit (43.00 Lei), which is actually a 2-in-1 eyeshadow and brow powder as it hosts 3 eye shadows and a brow color. There are six variations (01 Opulent Nudes , 02 Lavish Onyx, 03 Sumptuous Gold, 04 Luxe Lilacs, 05 Magnetic Jades and 06 Azure Allure )of Max Factor Smokey Eye Drama Kit available but I'll be showing you swatches only for 3 of them. My favorite one if I were to judge by the colors is by far Luxe Lilacs as you can already guess my preferences, but when it comes to the formula and pigmentation I would go with the other two in Lavish Onyx and Magnetic Jades.
Max Factor Lipfinity (52.00 Lei) (info, photos) is a new lipstick collection that I've been dying to see since early 2015 summer when it got released in Europe, except Romania. I was so excited to try these new Lipfinity lipsticks as they promise to have a creamy formula and not to mention they were inspired by Marilyn Monroe, my favorite diva (I just got a new t-shirt with Marilyn that I wore at New Year's Eve party…so you can easily tell I'm obsessed with her). The collection offers 12 shades but in Romania only the 6 shades swatched bellow are available. I feel a little bit unlucky as I was hoping to get some of those lilac and pink ones as well, but I did saw them in London back in November. They are nicely pigmented and softly scented with a creamy formula that keeps my lips soft and hydrated for hours and they are also long-wearing and leave a stain behind. I got 30 Forever Striking, 35 Just Deluxe, 40 Always Chic, 45 So Vivid, 60 Evermore Lush and 70 Always Elegant shades and my favorite are the pink ones, just because of the color preference as the formula is the same for all.
Max Factor is well known for its famous mascaras and I used many of them for years and I'm still considering them to be one of the best drugstore mascaras. I was really excited for the new Max Factor Velvet Volume False Lash Effect Mascara (70.00 Lei for 13 ml) and I wore it a couple of times so you can see how my lashes look like in this Steel Orchid Makeup Tutorial (photos).
Max Factor Masterpiece High Precision Liquid Eyeliner is definitely something new for everyone as it comes with a totally new tip that allows you to draw thin or thick lines, depending on how you want to use it. It has an intense black color with a bit of a glossy finish. I haven't used it yet but it seems pretty easy to work with as in the end is just a pencil eyeliner.
Enjoy more photos…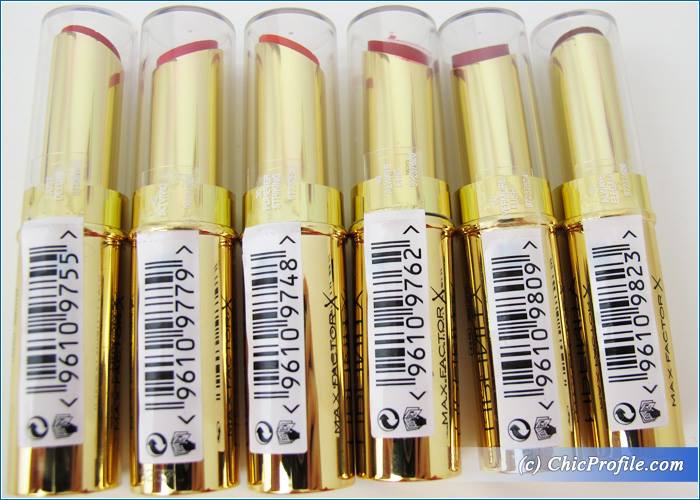 Max Factor Lipfinity Lipsticks Swatches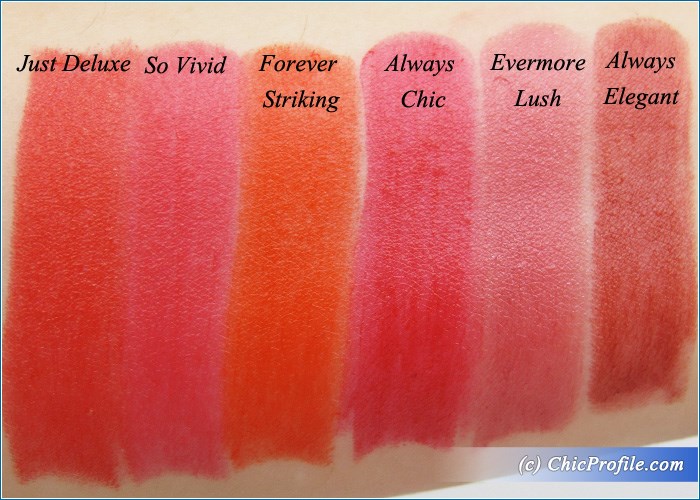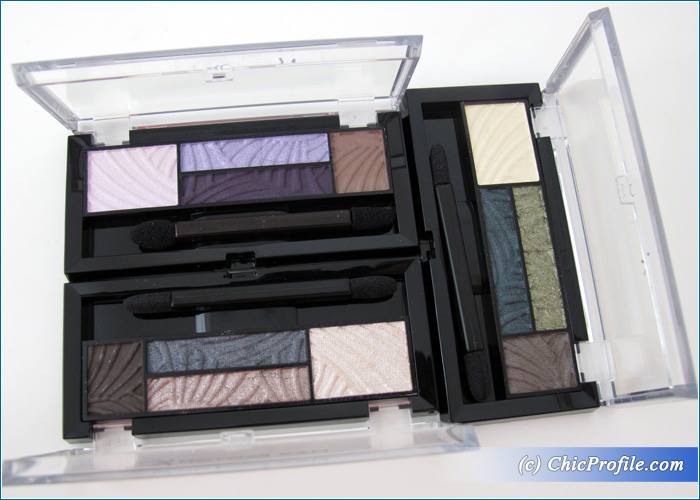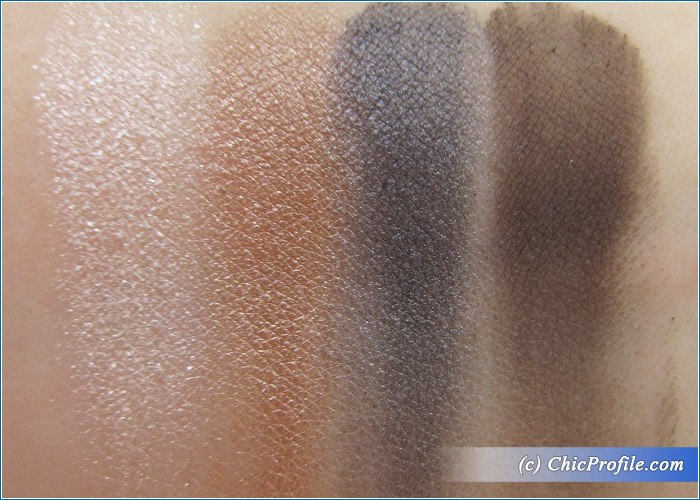 Max Factor Lavish Onyx Eye Drama Kit Swatches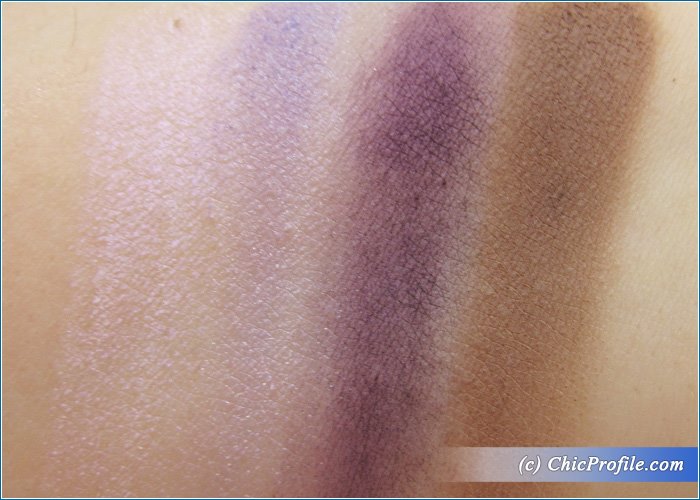 Max Factor Luxe Lilacs Smokey Eye Drama Kit Swatches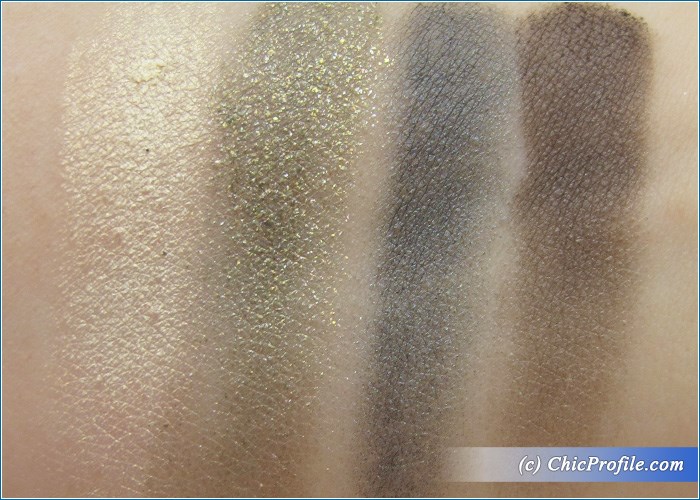 Max Factor Magnetic Jades Smokey Eye Drama Kit Swatches