Hello pretties!
Max Factor has managed over the years to get me addicted to its mascaras so everytime they launch a new one I just have to try it. The new Max Factor Nudes 2016 Fall Collection brings three new Masterpiece Nude Eyeshadow Palettes and a new mascara, Voluptous False Lash Effect that I can't wait to try it. I'm currently using Max Factor Velvet Volume False Lash Effect Mascara (review, photos) during day time and it's almost empty so it's the right time for my lashes to get to know a new mascara.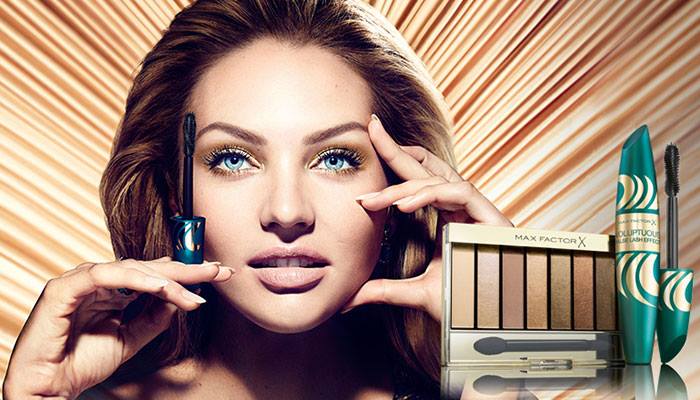 Availability
UK Launch Date – Now at Boots, Superdrug
International Launch Date – August 2016 at Debenhams, Douglas
Max Factor Nudes 2016 Fall Collection
Max Factor Voluptous False Lash Effect Waterproof Mascara – New & Permanent – £9.99 / €13.00
Introducing the NEW Max Factor Voluptuous False Lash Effect Mascara! Our innovative new Lash Uplift Brush features dual application in one stroke; the unique fins load formula and grip lashes for lift and volume, while long bristles separate and comb lashes. The Lash Uplift brush enables a 360° application, wrapping each lash with more formula, while the boost tip helps you coat more of the tiny, hard-to-reach lashes. Lashes have 5 x more volume than bare lashes, for a wide awake look.
Max Factor Masterpiece Nude Palette – New – £14.99 / €12.50
Max Factor Masterpiece Nude Palettes are collection of three ultra-versatile, universally flattering eye contouring palettes. Featuring eight perfectly paired shades in each, so that you can master the most glamorous nude eye look. Buildable velvety smooth eyeshadows in multi-dimensional textures: matte, shimmer and sparkly. The baked formula gives more pigments for richer, long-lasting colour. Includes a dual-tip applicator for eye countouring: a flat tip for smooth blending and a longer tip for precise definition. Build and blend tone-on-tone nudes for a subtle smokey eye, or amplify the glamour with intense black.
Cappucino Nudes for warm skintones
Rose Nudes for cool skintones
Golden Nudes for darker skintones
Enjoy more photos…