Hello beauties!
Max Factor Lacquered Violet Gel Shine Lacquer is one of the 9 new nail polish shades released as part of Max Factor Summer 2014 Beauty Collection (swatches, info, photos). As I told you previously in my preview article, I got 3 new gel shine lacquers and after a trial period when I tested and wore all of them for a couple of days it's time for individual reviews.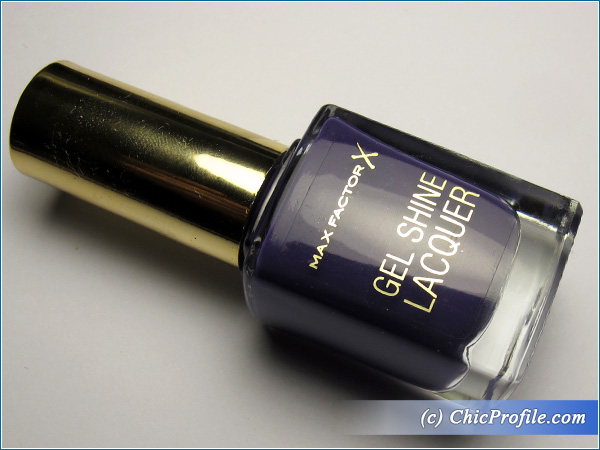 Availability
Romania Launch Date – Now at Douglas perfumeries
International Launch Date – September 2014
Max Factor Lacquered Violet Gel Shine Lacquer (28.00 Lei for 11  ml) is a medium-dark cool toned lilac with a hint of blue in it. The photos definitely don't make this color justice as it's very hard to photograph violet shades but trust me when I'll tell you this shade is a gorgeous one to wore in any season.
It has a medium thick formula that glides effortlessly across the nail delivering an opaque color coverage right from the first coat. The second coat of polish intensifies the color and makes it truly opaque while it shows an intense gel shine even without a top coat. The application went smooth, without streaking, bubbling or pooling along the edges of the nail.
I used Kinetics Nano Rhino Treatment for Soft Nails (review, swatches, photos) as a base coat on all of my nails and at the end I applied Kinetics Nano Shark Emergency Treatment (review, swatches, photos) only on my left hand nails.
I wore Lacquered Violet Gel Shine Lacquer for about 5 days and a half before I decided to apply a new color. You can see the results for yourselves in the photos bellow but I had better results on the nails where I didn't apply top coat. The polish chipped a little bit on the nails which received the protection of the top coat and the color looks more mattified while on right hand nails I had no chipping but visible tip wear and a color that doesn't look so mattfied.
Enjoy more photos…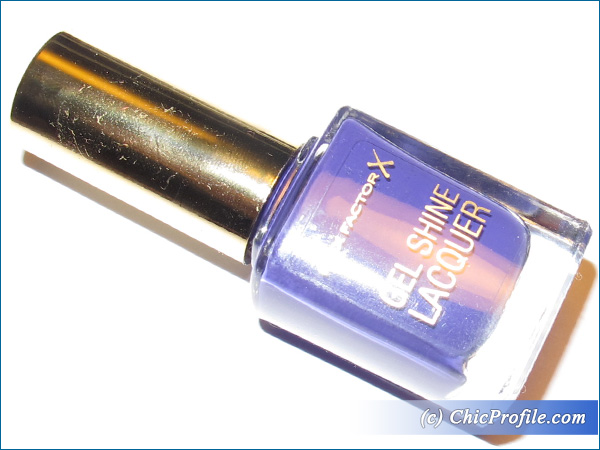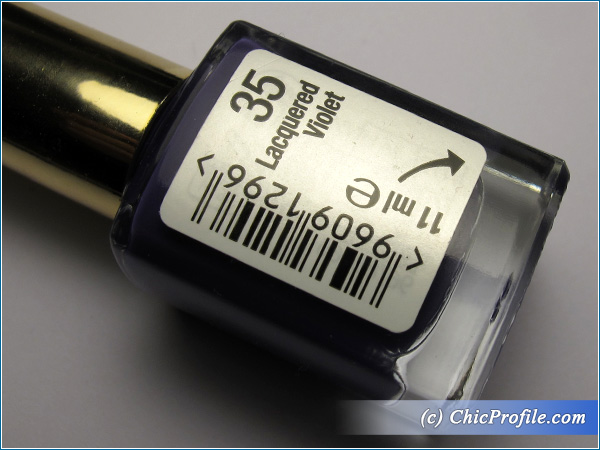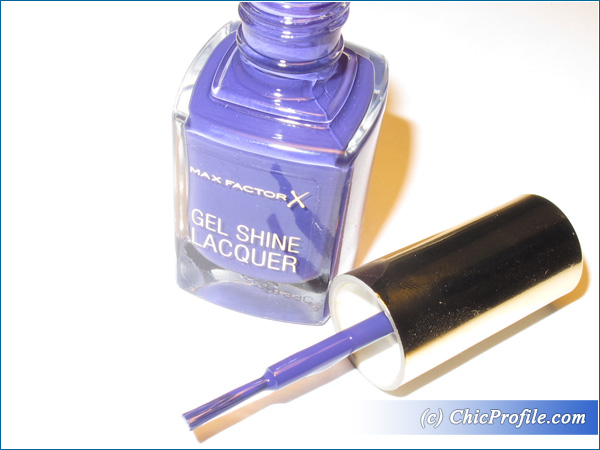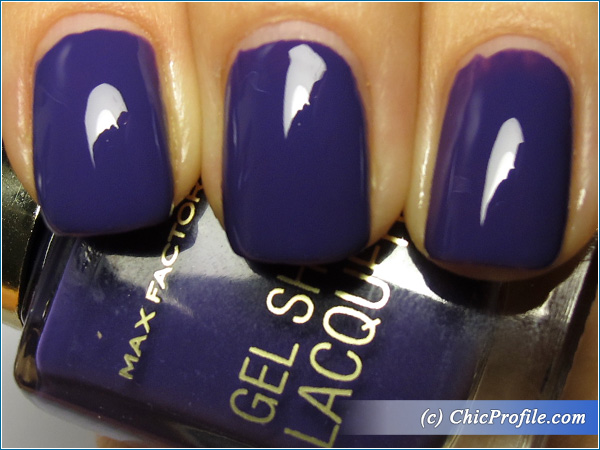 Max Factor Lacquered Violet Gel Shine Lacquer – one coat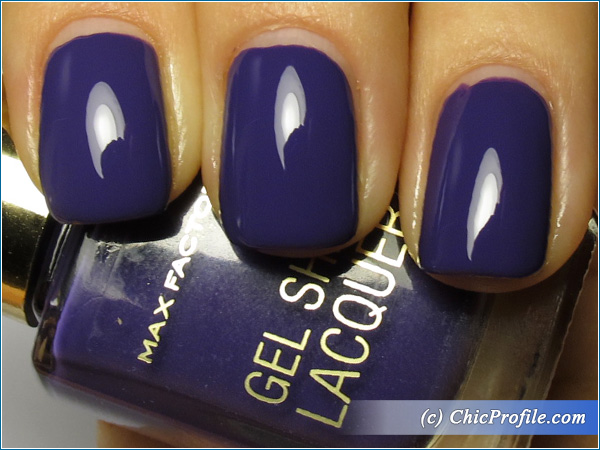 Max Factor Lacquered Violet Gel Shine Lacquer – two coats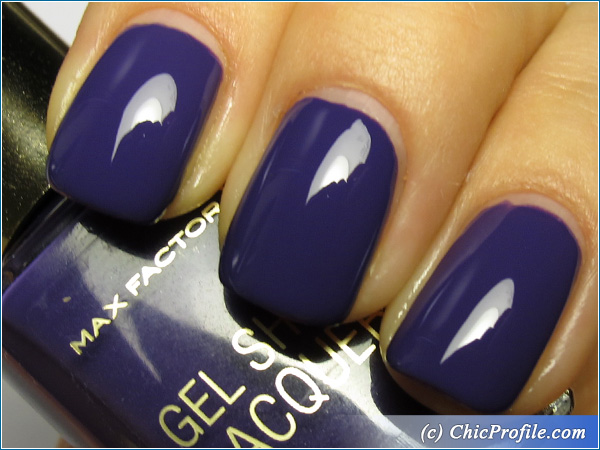 Max Factor Lacquered Violet Gel Shine Lacquer – two coats + top coat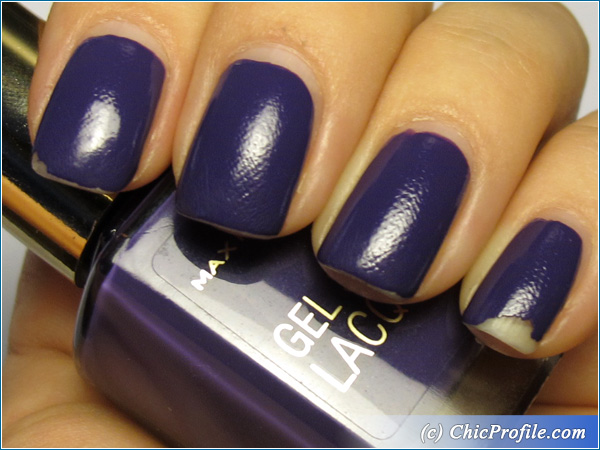 Max Factor Lacquered Violet Gel Shine Lacquer – 5 Days Later (with top coat)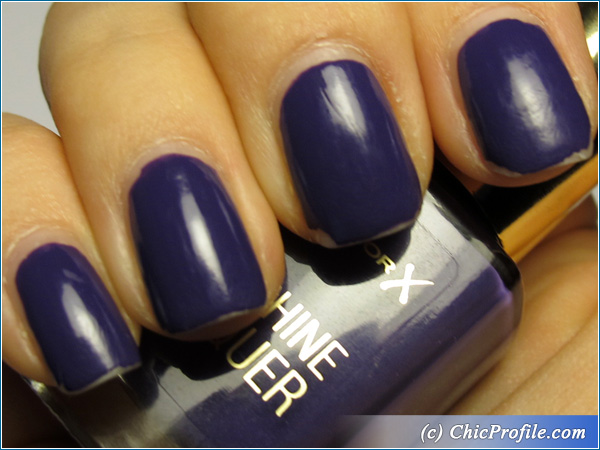 Max Factor Lacquered Violet Gel Shine Lacquer – 5 Days Later (without top coat)