Hello beauties!
As you may know Max Factor launched last month a new mascara called Excess Volume Extreme Impact which is available in two shades and also the new Excess Intensity Longwear Eyeliner available in 5 shades. You've probably already seen these products at your local drugstore but I personally got to try them only last week. Here you can take a look at the promo photos and read all the official information about these products.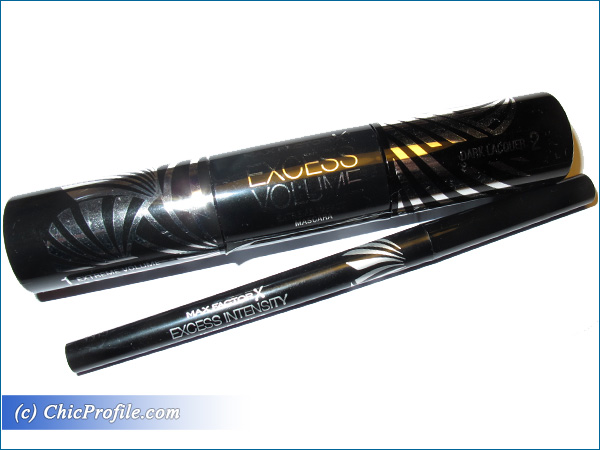 Availability
Now at Douglas, Sephora, Muller, DM drugstores and online @douglas.de , @boots.com, @e-cosmetic.ro
I got the Max Factor Excess Volume Extreme Impact (€13.95/ 49.00 Lei/ £9.99 for 20 ml) in Black shade and I've tested it and applied on my lashes for the past two days so I can give you a quick preview. The packaging for me is a downsize, as it is way to big, voluminous and it takes a lot of space in my makeup drawer.
Max Factor promises dramatic voluminous lashes in a ultrablack color but I honestly wasn't able to get that volume and fat lashes. I love the intense color and how well it defines each lash, separating and making them look longer but I wouldn't say this mascara gives a lot of volume to your lashes. Probably those who have beautiful thick natural lashes may have a different experience with this mascara but I didn't a spectacular impressive look from this mascara.
Regarding the Excess Intensity Longwear Eyeliner (£4.99/ 42.00 Lei for 0.006 oz/ 0.179 ml) I got the No. 04 Excessive Charcoal shade which is an intense black with a green base. It is definitely very pigmented in one swipe and glides easily and effortlessly over the skin. It's a mechanic eyeliner so it doesn't need sharpening and it's very easy to work with.
I've wear it yesterday on my bare eyelids without any eyeshadow primer and I'm wearing it again today under proper conditions over an eyeshadow and also on my waterline so my review will soon follow. I was really impressed yesterday when I swatched the Excessive Charcoal shade on my arm and the shade looked so intense and pigmented and it was also very hard to remove it with a facial makeup wipe. It left a stain so the only way I could properly get rid of the stain was to use an oil-based makeup remover or a biphasic makeup remover, I personally turned to Clinique Take the Day Off Makeup Remover for Lids, Lashes & Lips which has never disappointed me when it came to long-wearing and waterproof formulas.
Enjoy more photos…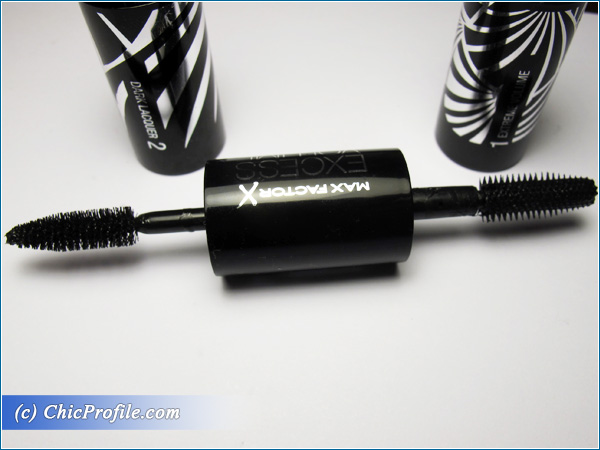 Max Factor Excess Volume Extreme Impact Mascara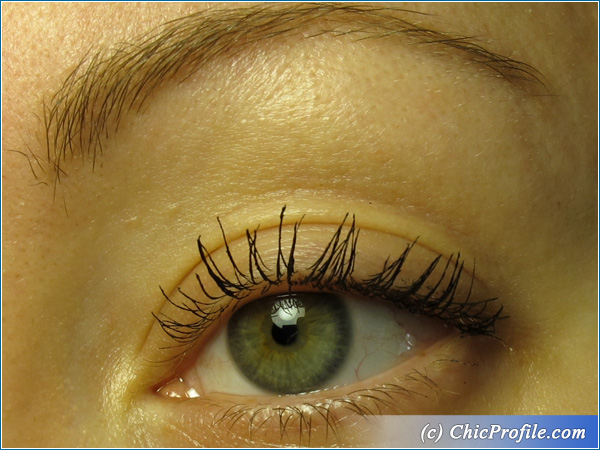 Max Factor Excess Volume Extreme Impact Mascara – Two coats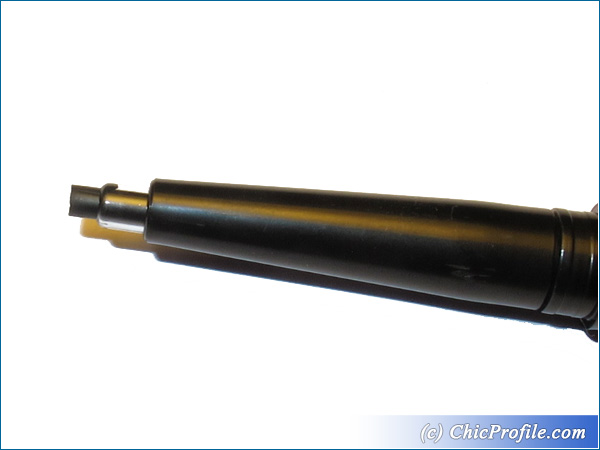 Max Factor Excess Intensity Longwear Eyeliner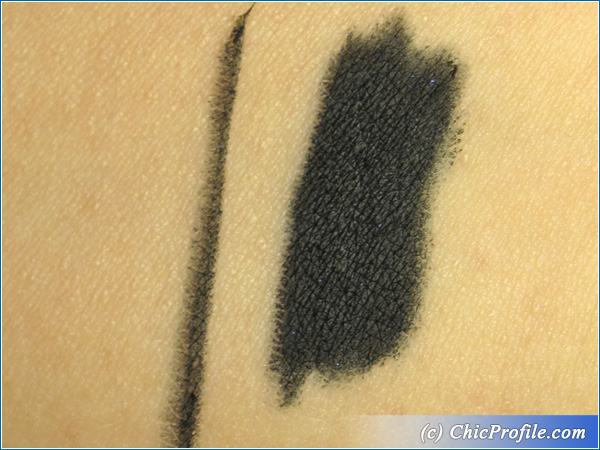 Max Factor Excess Intensity Longwear Eyeliner Swatch
I hope you enjoyed this preview and I would really love to know if you've already tried these new products. If you are interested in finding out more details about each of these products please keep your eyes on Chicprofile as I will post my reviews in the upcoming days.