Hello beauties!
Make Up For Ever takes the beauty industry one step further and announced the launch of the new Ultra HD Foundation in both liquid and stick formula. I had the previous edition of Make Up For Ever HD Foundation (review, photos) and used it for about a year or so, occasionally as it really looked shiny on my combination skin type. I know so many of you must like the MUFE HD Foundation and for me it performed better only through the winter but I'm still not discouraged and I'm willing to give the new Ultra HD Foundation a try and hoping this one will get along better with my skin and won't start to shine within two hours after the application.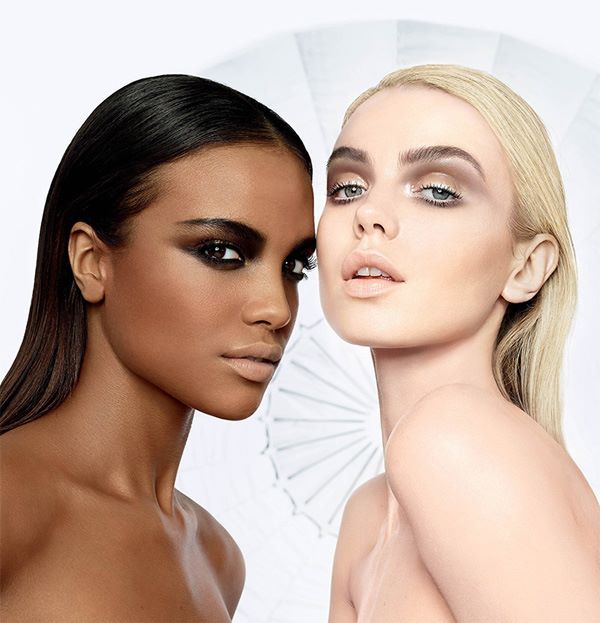 Availability
U.S. Launch Date – July 2015 at Sephora and online @sephora.com | September 2015 at Sephora (Stick Foundation)
Make Up For Ever Ultra HD Foundation & Stick Foundation
MAKE UP FOR EVER once again leads the beauty industry into the next era of makeup innovation and technology. As the original pioneer of the HD makeup category, MAKE UP FOR EVER continues to redefine and elevate beauty standards with the launch of its new ULTRA HD FOUNDATION, the first and only foundation designed for the demands of 4K technology. With 4K technology, the next generation of digital devices will display images with unbelievable detail, stunning clarity, and heightened color than existing HD technology. Completely invisible under the latest, ultra-magnified resolution, these innovative foundation formulas look completely natural on camera – and to the naked eye.

To keep complexions flawless at any resolution, MAKE UP FOR EVER developed ULTRA HD FOUNDATION's revolutionary 4K Complex. This innovative formula is enhanced with:

Amino Acid Coated Pigments—reflective particles that blur flaws and provide translucent, invisible coverage
Hyaluronic Spheres—hydrate and plump the skin for a longer, more comfortable wear
Sericite—a fine grained mica that adds light reflecting properties to create a radiant and luminous effect, mimicking the vibrancy of naturally beautiful skin

As a result, ULTRA HD FOUNDATION provides complete, silky coverage while staying even more invisible, feeling even more comfortable, and looking even more natural. The next generation of MAKE UP FOR EVER's iconic HD Foundation is optimized for the digital lifestyle, offers nearly double the original HD Foundation's shade range and is available in both liquid and stick formulas. The perfect everyday foundation, ULTRA HD LIQUID FOUNDATION is available in 40 shades and provides medium coverage with a natural finish in a lightweight, oil-free formula. As an alternative to liquid for a flawless complexion and also ideal for touch ups and contouring, ULTRA HD STICK FOUNDATION is offered in 15 shades that blend beautifully onto normal to dry skin.
Make Up For Ever Ultra HD Foundation – New – $43.00
Shades:
Y205
Y215
Y225 (117)
Y235
Y245 (120)
Y255
Y305 (140)
Y315 (125)
Y325 (118)
Y335 (127)
Y345
Y355
Y365 (123)
Y385
Y405 (153)
Y415 (128)
Y425
Y435 (170)
Y445 (173)
Y455
Y505 (177)
Y535 (178)
R210
R220 (110)
R230 (115)
R240 (107)
R250
R260
R300 (135)
R330 (130)
R360 (145)
R370 (155)
R375
R410 (160)
R420 (165)
R430
R510 (175)
R520
R530 (180)
R540
Make Up For Ever Ultra HD Stick Foundation – New – $43.00
Y225 (117)
Y245 (120)
Y315 (125)
Y325 (118)
Y335 (127)
Y365 (123)
Y405 (153)
Y415 (28)
Y445 (173)
Y505 (177)
Y535 (178)
R230 (115)
R370 (155)
R410 (160)
R530 (180)
Enjoy more photos…
Source: Temptalia