Hello pretties!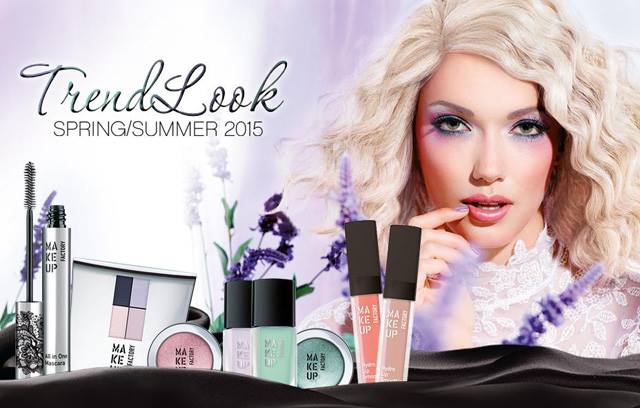 The new Make Up Factory Spring 2015 Collection takes us back to 1920s summers in the South of France. Inspired by vibrant lavender fields, romance and freedom, Make Up Factory has created a new makeup line with both fresh and intense violet and green shades for an incredible eye make-up look. Nails also shine in the colors of lavender. Soft rose and nude shades for the lips complete the look.
Availability
International Launch Date – January 2015 exclusively at Muller perfumeries
Make Up Factory Spring 2015 Collection
Eye Colors – New Shade – €17.50
Eye Shadow – €13.50
No.89 Lavender Pink
No.64 Light Teal
Eye Lift Corrector – New – €9.95

Brightening eye shadow foundation, which create the illusion of an eyelid lift. The concealer neutralizes the skin color around the eyes and increases the wear time of eye shadow.
Lip Color – €13.50
No.111 Nude Lavender
No.245 Pink Summer
Hydro Lip Smoothie – €12.50
No.19 French Nude
No.26 French Apricot
Defining Lip Liner – €13.50

Nail Color – €8.50
No.534 French Mint
No.397 Spring Lavender
Automatic Eyeliner – €9.50

No.03 Anthracite
No.14 Intense Teal
All In One Mascara – €13.50
Enjoy more photos…