Hello pretties!
I had the most amazing dream last night as I was picturing the new shades of MAC Vamplify 2016 Summer Collection. After browsing through the Instagram photos of BeautyScene and checking out the sneak peeks of MAC 2016 and 2017 goodies, I felt asleep and all night I had dreams about MAC Autumn Winter 2016 Trends.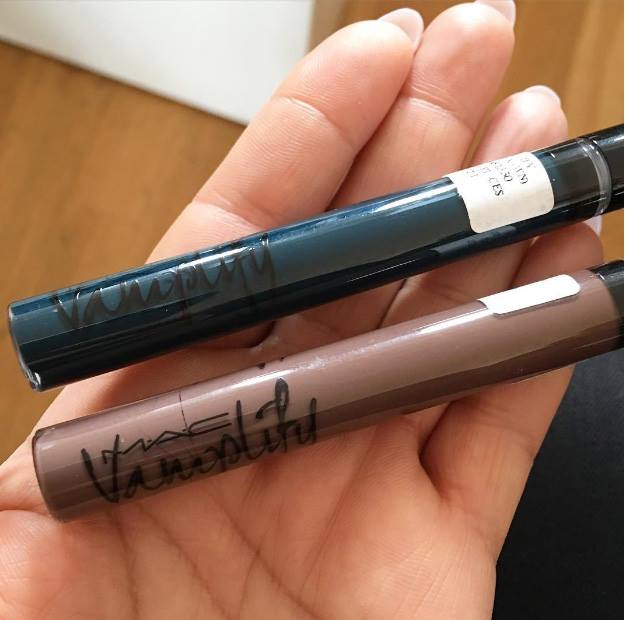 Availability
International Launch Date – July 2016 at MAC Locations
MAC Vamplify 2016 Summer Collection
MAC Vamplify 2015 Fall Collection (info, photos) was my favorite one and I was so thrilled when the collection hit counters so got to the store and did live swatches for you guys. Some of the shades were sold out within a few days but I still got to find my favorite MAC Vamplify How Chic is This (review, swatches).
Looks like there are two more months to go before MAC Vamplify comes back and brings 16 shades. I'm really looking forward to seeing some purples and pinks and this time, I'll be at MAC counter exactly on the day the new 2016 MAC Vamplify Collection launches so I can shop all the shades I want.
Looks like there are going to be some repromotes as well, considering Debbie from BeautyScene stated She-Rebel, Saucy, Push Some Buttons and Anything But Demure as being some of shades. I already reviewed MAC Vamplify Push Some Buttons (swatches, photos) an intense orange red, but I recognize Anything But Demure as being a mauvy nude and She-Rebel as a dark-blue purple. Check out one again MAC Vamplify Live Swatches and you can see all the colors as it seems some of them are making a come back. Surely hope that Vamplify How Chic Is This is going to be among them. Fingers crossed!!!