Hello beauties!
I'm catching up on my MAC reviews and this time I want to share with you my thoughts on MAC Tan Pigment, a gorgeous shade that recently used in my makeup looks. I own quite a few MAC pigments but for some reason I never reviewed them and only shared them in my makeup tutorials. This is going to change as I've decided to share with you from now on my favorite MAC products that I've used for years and repurchase with every chance I got.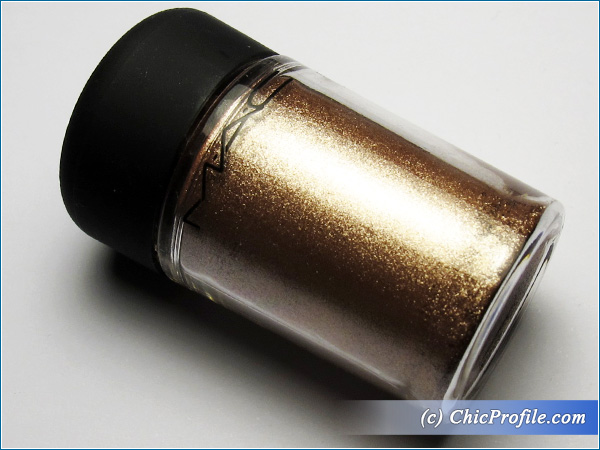 Availability
Now at MAC Stores and online @maccosmetics.com
MAC Tan Pigment ($21.00 for 0.15 oz./ 4.5 g) is officially described as muted pinky brown bronze with a frost finish. It's a medium red-based rosy brown with warm undertones and champagne shimmer. It has an intense metallic effect, a very pigmented shade which looks more pigmented when is used damp or applied over an eyeshadow base.I personally love pigments because they are such versatile products and they can be used in some many different ways, applied on the eyes, dry or damp for a more intense look, as a nail polish if you mix it with a base or top coat, applied on the cheeks (if it's the right shade) or also as a lip color if you mix it with a transparent lip gloss. One of the best products to mix pigments with is MAC Mixing Medium Shine, a wax-based mixing formula which helps you control the texture, finish and application.
MAC Tan pigment is very easy to work with, easily blendable, it applies evenly, without creasing or fading but it won't  look so intense if you'll use it without a base. Adheres very well on the lid even if you have oily lids while it provides an intense color for 12 hours. I test and wore this in different situations but I got the best results applied over an eyeshadow base or with a damp brush while when it is applied directly on the lid it tends to fade after 8 hours.
If you'll buy any MAC pigment you'll have it for years if you'll use it only on you as it contains a large amount of product so you'd recommend getting the best of it and using it in different ways as well. I personally enjoy creating lip colors and nail colors.
Enjoy more photos…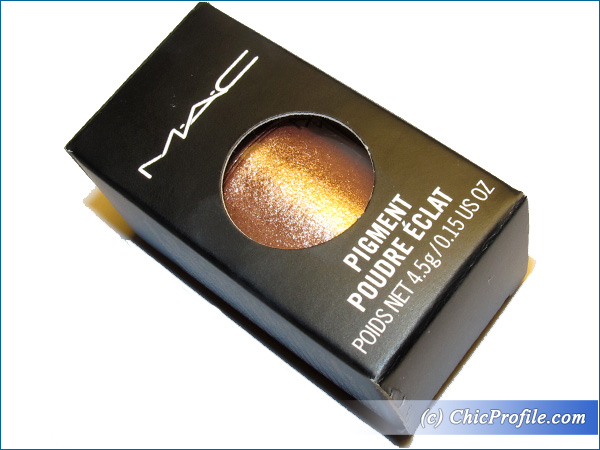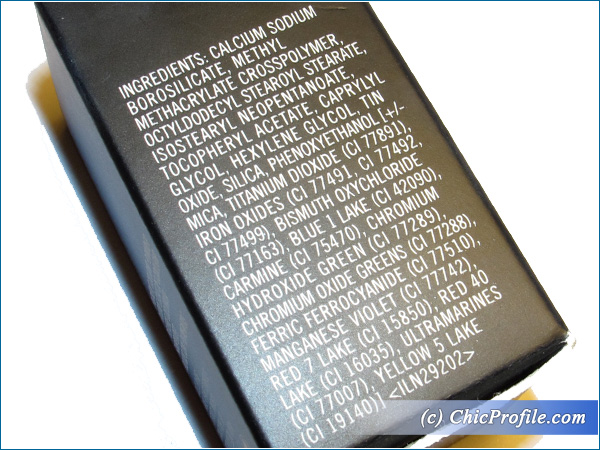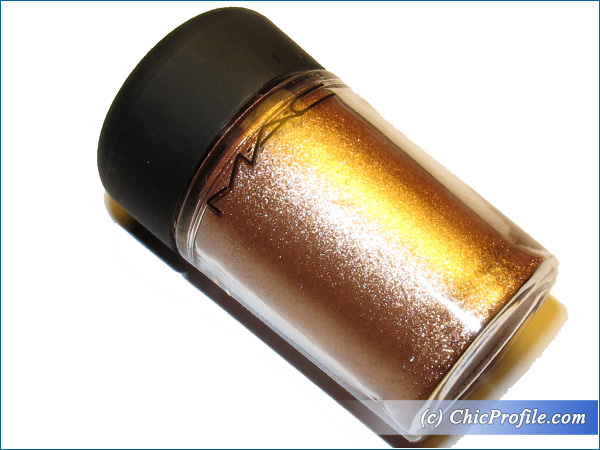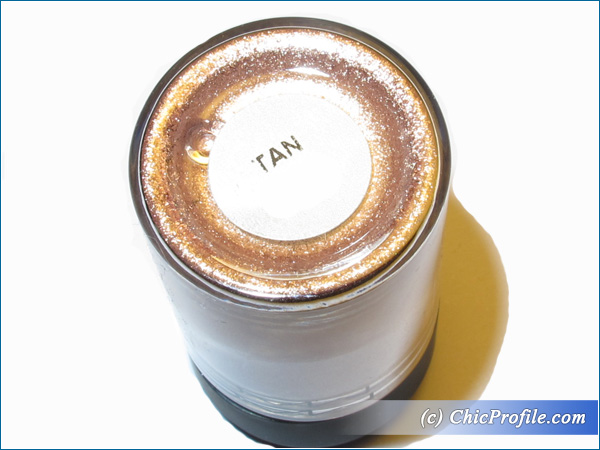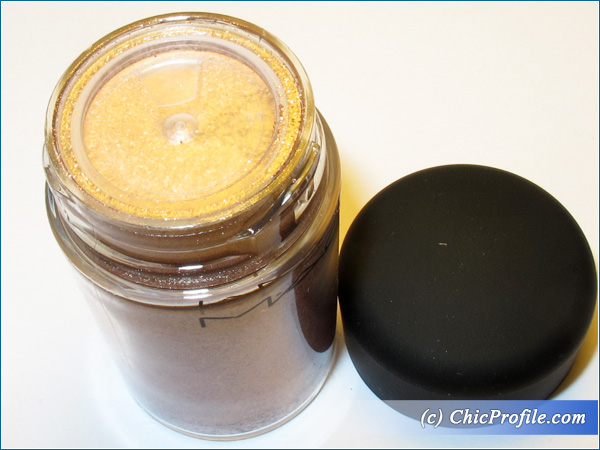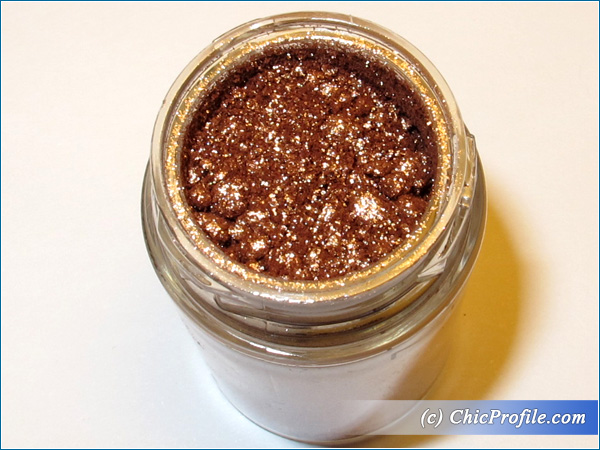 Swatches without flash LEFT: without a primer – RIGHT: applied over Too Faced Shadow Insurance Primer
Swatches with flash LEFT: without a primer – RIGHT: applied over Too Faced Shadow Insurance Primer