Hello pretties!
MAC Cosmetics reveals a new exciting collaboration with Chinese designer Min Liu.
"The inspiration that guided this collaboration came from an ancient masterpiece about Chinese mythology, culture, spirituality, and folklore in the presence of nature. Energy, like beauty in fashion, flows and shifts over time. I find fashion and beauty to be the collision of personal expression of self, today being different than tomorrow, capturing our ying and yang, and the discovery of our quiet and our riot." – said Min Liu
MAC Cosmetics Senior Vice President/Creative Director, James Gager, tells the story of how the inspiration from this collection was born: "When we first met, she brought a piece of fabric with indomitable red, deep peony pink and metallic details, which became the centerpiece of the collection's design. It's been a joy to partner with Min to create a subtle and elegant collection. I can't wait to show the entire world the result!"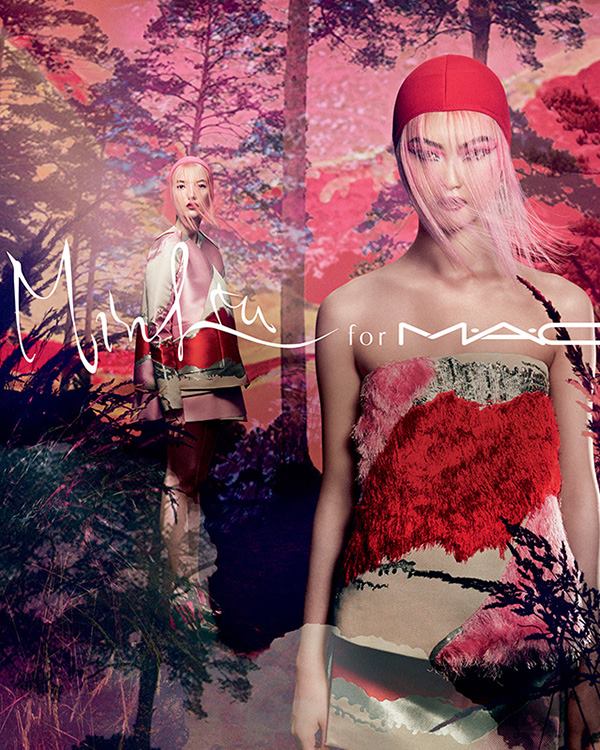 Availability
U.S. Launch Date – 14 April 2017 at MAC Locations
MAC Summer 2017 Min Liu Collection
The color story is yet to be revealed but we basically know what the collection will feature and I'm honestly quite excited about the Pearl Matte Face Powder in First Waves. I like the colors featured in this collection and in case you miss the swatches on Instagram you can take a closer look.
There will be MAC Lipglass and Lipstick colors in red and pink shades, as well as eyeshadows, but I can't help feeling more interested on the liquid lip colors adorned with tassels. 🙂 This is going to be quite a vibrant collection as the pink eye and red eye trends are still trendy. 🙂
Enjoy more photos…