Hello lovelies!
Announced last year as the new face of Dior Makeup, the beautiful model Bella Hadid fronts her first campaign for the new Diorshow Pump 'N' Volume Mascara. The new mascara promises to deliver XXL lashes and as you can see from the promo photo has a new and special design.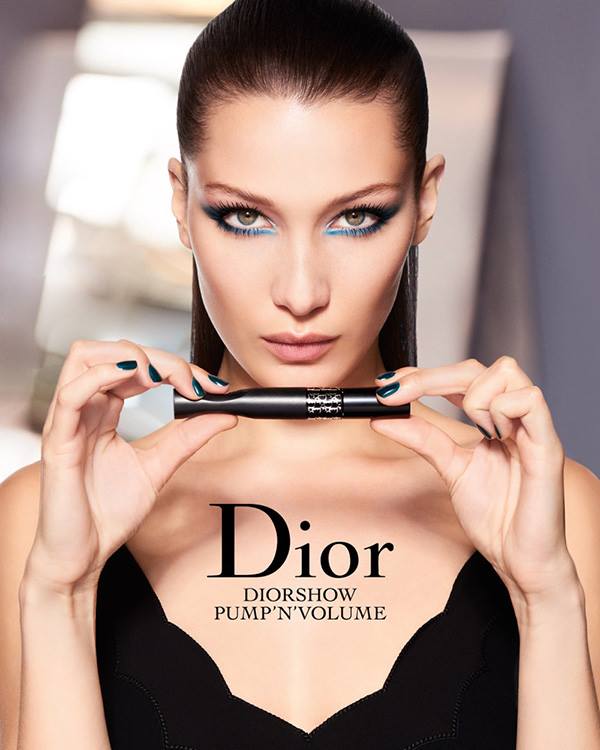 Availability
U.S. Launch Date – beginning April 2017
International Launch Date – May 2017
Dior Diorshow Pump 'N' Volume Mascara – New & Permanent – $29.50

The new Diorshow Pump 'N' Volume Mascara comes in a rubber case and has a special shape that has a curve where you can place your fingers in order to squeeze. This new type of squeezable mascara tube allows you to warm up and reactive the formula so the product will be distributed evenly over your lashes. This is actually pretty cool and I can't wait to see if it really makes any difference during the application and it really gives beautiful, fat lashes.
Enjoy….