Hello pretties!
I'm ending my review series of MAC Spellbinder Shadows with the fourth shade that I purchased, named MAC Dynamically Charged. You already know by now from my Instagram photos that I'm currently obsessed with MAC Spellbinder Shadows and they haven't even launched yet. I will definitely get the remaining four colors later on so if that happens before the launch date, I will definitely let you know and you can count on live swatches, close-up photos and reviews. MAC Spellbinder Shadows are amazing, or at least I think so at the moment. They are a special loose magnetic pigment, rather an a powder eyeshadow and have this magic that regardless the fact that you are dipping your finger all the way into the jar, you can put the pigment back just like new and keeping the pattern in the same time. That is all thanks to the magnetic jar that holds everything in place, so I like this new style and packaging that makes everything so much more neat and clean, without having to worry about creating a mess or any fall-out.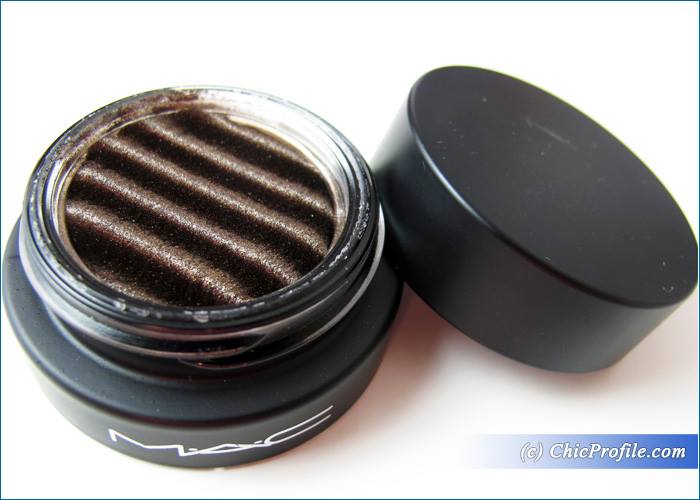 Availability
U.S. Launch Date – October 2016
International Launch Date – November 2016
MAC Dynamically Charged Spellbinder Shadow ($22.00 for 0.8 g / 0.02 oz) is just so hard to describe, as it reflects different colors depending on the angle the light hits. You won't be bored with this color on your lids. It's a brown base with a taupe, bronzy and gold shimmer, but I kind of also detect some green undertones going on in there. It has this incredibly high metallic finish and golden shimmer at the same time.
It's highly pigmented, a great color payoff even without an eyeshadow primer. I'm telling you this puppy is potent, a rich, metallic color, something that will definitely get you notice at a party.
It has a super velvety and smooth texture with a very fine consistency. It's just a pleasure to deep my fingers into the jar and swatch this product and feel its amazing texture on my skin. I've always loved and appreciate pigments for their intense color and highly metallic finish, but during the application I was always worried about fall-out.
MAC Dynamically Charged goes on evenly across the lid, without any fall-out, being easily blendable and adheres well onto the skin. I've worn this color a couple of times already, creating different night time looks (upcoming tutorials) and I've always been complemented on my makeup and asked what shade I was wearing.
You can check out my video below and see the magic happening with these new MAC Spellbinder Shadows.
I can say that I absolutely love this product, very easy to work with, the color is so so pigmented, intense and the formula is so smooth, just like I'm touching velvet. I just can't wait to have the rest of the shades in my possession and be able to decide which one I love more…though choice. 🙂
Enjoy more photos…