Hello beauties!
When I look at Kinetics Lost in Copacabana Solar Gel Nail Polish I just imagine myself being somewhere far away, on an exotic beach, enjoying a long summer vacation and laying in a hammock while sipping a fruity cocktail. The name of this polish also inspires my dreams but the joyful color just keep my imagination vivid. If you love vivid colors and especially pink undertones then you will find Kinetics Rio Rio Summer 2016 Collection (swatches, photos) similar to a bouquet of different colors ready to please anyone.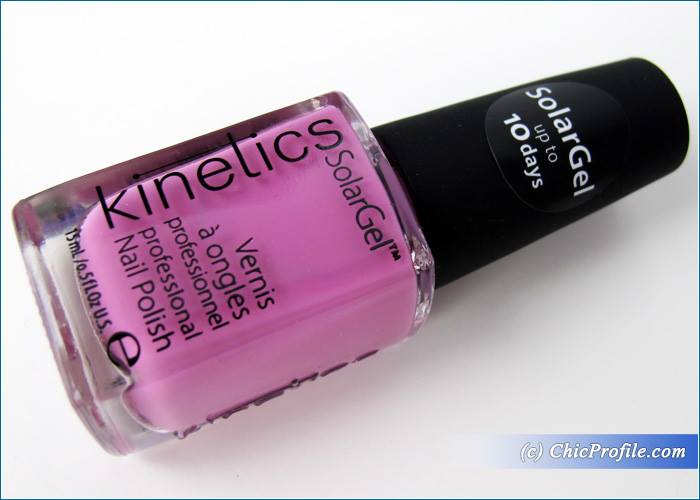 Where to buy:
Now @kineticsnails.com, @margaritabelska.com, @kiriloff.ro
Kinetics Lost In Copacabana Solar Gel Nail Polish (€6.00/ 25.00 Lei/ £3.60 for 15 ml/ 0.5 fl oz) is a medium violet pink with blue undertones and a gorgeous shiny finish. It has an incredible pigmentation, being almost fully opaque in one coat. In two coats it reveals a full opacity and intense color with a beautiful shine.
You know me, crazy about pinks, but this polish with a touch of violet to it, looks absolutely amazing on my nails. I just had so much fun wearing this color, and almost constantly looking at my nails. 🙂
The formula is very well balanced, between thick and thin, it's creamy but with a light consistency and glides evenly across the nails. I had a perfect application with the new Solar Gel formula, which didn't look streaky or uneven. It didn't pull around the edges of the nail and two coats were just perfect. If you want to add a plus of shine and seal those nail ends then you should definitely try a coat of Solar Gel Top Coat. This product it's absolutely amazing, not only that it adds extreme glossiness to each color, but it also makes the nail polish long lasting, prolonging the life of your manicure with a few days more.
I had five days of wear with Kinetics Lost In Copacabana nail polish and not because the polished chipped off of my nails or anything else, but because I have other nail colors to review.  Just by looking at the photos I took after 5 days wear you can see I still had a perfect manicure, especially on the nails where I was wearing Kinetics Solar Gel Top Coat. I had no chipping, not even minor tip wear. I could still have worn this color for at least 3-4 more days and have a beautiful manicure.
The polish was impeccable, with the same shiny finish and intense color. On my right hand nails I decided to skip the top coat just so I can compare results later on and you can see how beautiful the polish still looks. Very, very minor tip wear on those nails and still a natural shine even if I didn't apply top coat.
Kinetics Solar Gel nail polishes are meant to look great of your nails for up to 10 days, so you can enjoy your favorite shade to the max. What do you think lovelies? Do you have any nail polishes with such a long lasting formula?
Enjoy more photos…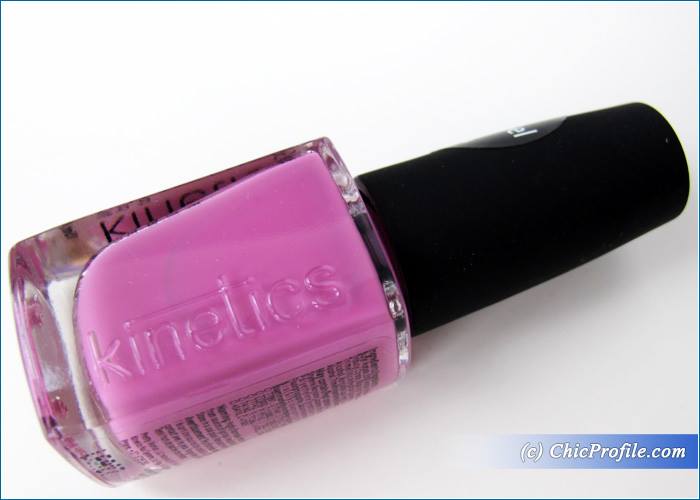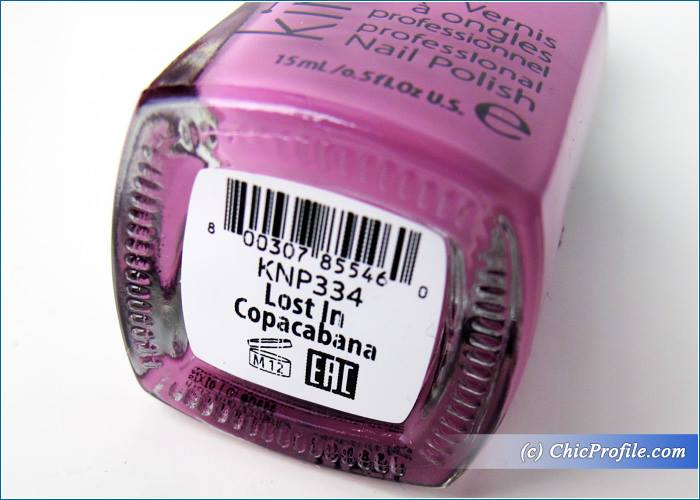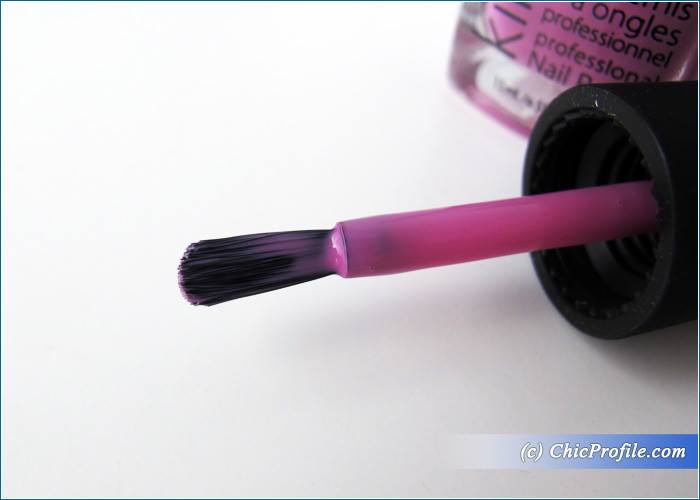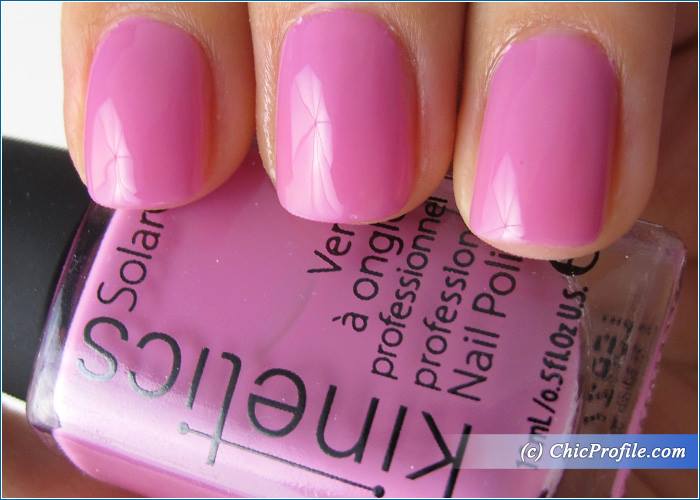 Kinetics Lost In Copacabana Solar Gel Nail Polish – one coat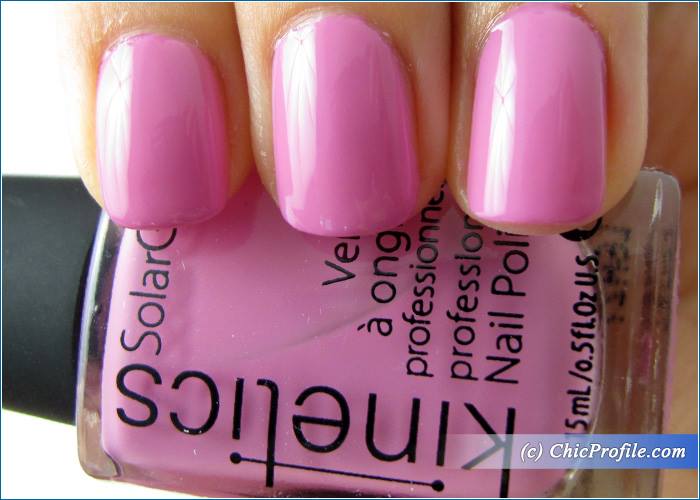 Kinetics Lost In Copacabana Solar Gel Nail Polish – two coats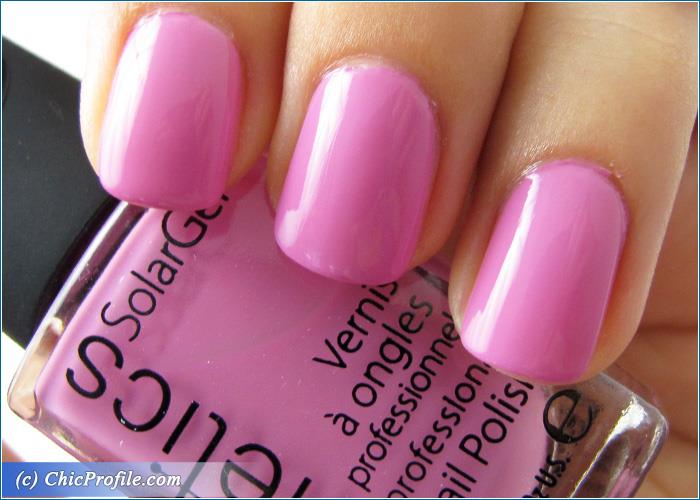 Kinetics Lost In Copacabana Solar Gel Nail Polish – two coats + Solar Gel Top Coat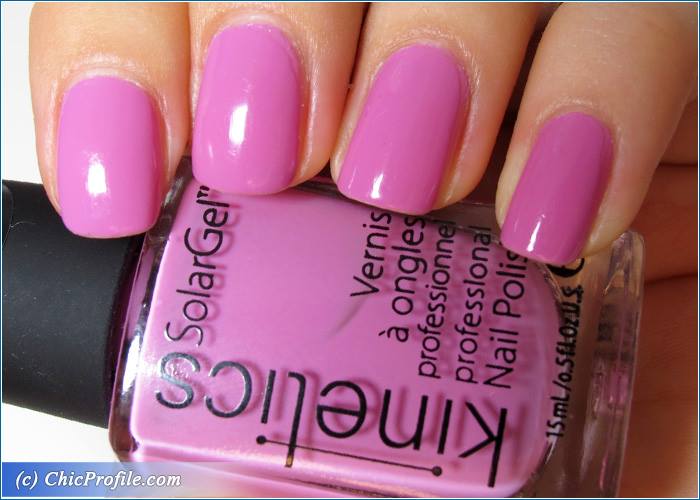 Kinetics Lost In Copacabana Solar Gel Nail Polish – 5 days later (with top coat)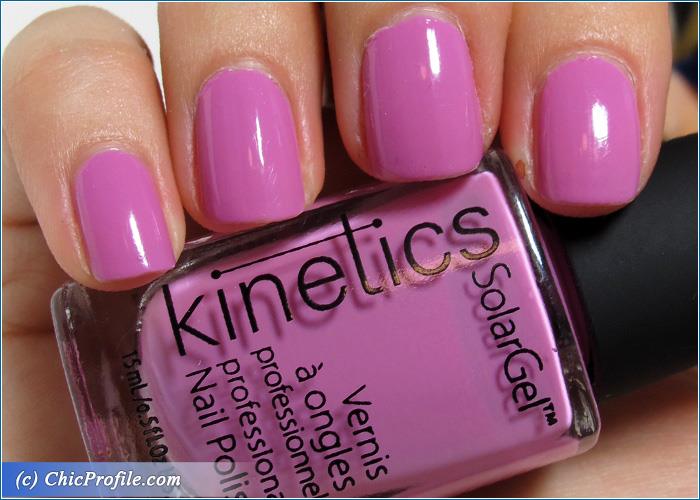 Kinetics Lost In Copacabana Solar Gel Nail Polish – 5 days later (without top coat)