Hello beauties!
MAC Post Haste Eyeshadow is a limited edition color that I have for quite some time now. It's a very bright color, the kind that will stand out among others and it will amplify and makeup look. It's definitely a color not meant for those who are color shy and perfect to wear it for a colorful makeup or something more dramatic. MAC Post Haste eyeshadow might not be available now at your local MAC store but it has been included from time to time in several limited edition collections as a repromote.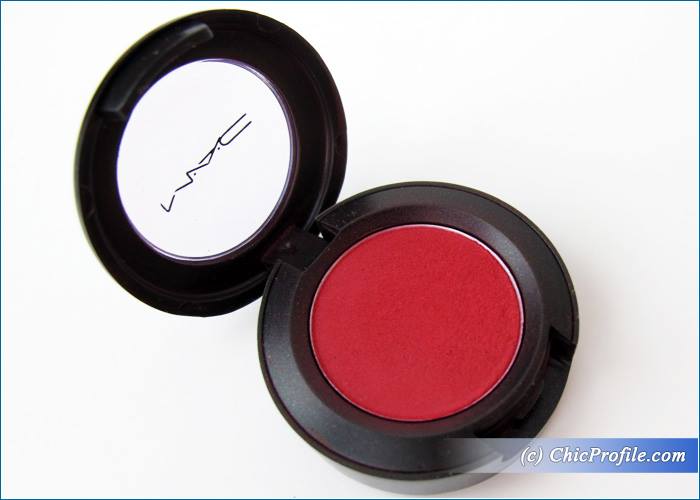 MAC Post Haste ($16.00 / £13.00 / €19.00 for 1.5 g / 0.05 oz) is a bright medium red with cool undertones and a matte finish. It's a very intense reddish-pink shade with a good color payoff and good pigmentation even without a primer. Definitely an eyeshadow primer will intensify the color and make it more long-lasting on the lid.
It's powder formula feels a bit dry, while the texture seems a bit gritty to the touch and leaves behind some fall-out when swatched. The color adhere well onto the skin, was easily blendable but I had some fall-out during the application. It has a perfect matte finish, without any sparkle and shine.
I had about 8 hours wear with this formula before the color started to show signs of fading. The formula wasn't drying for me as I have oily lids, but otherwise I might have seen things differently.
Enjoy more photos…