Hello beauties!
Essie has releases its new limited edition Retro Revival Spring 2016 Collection!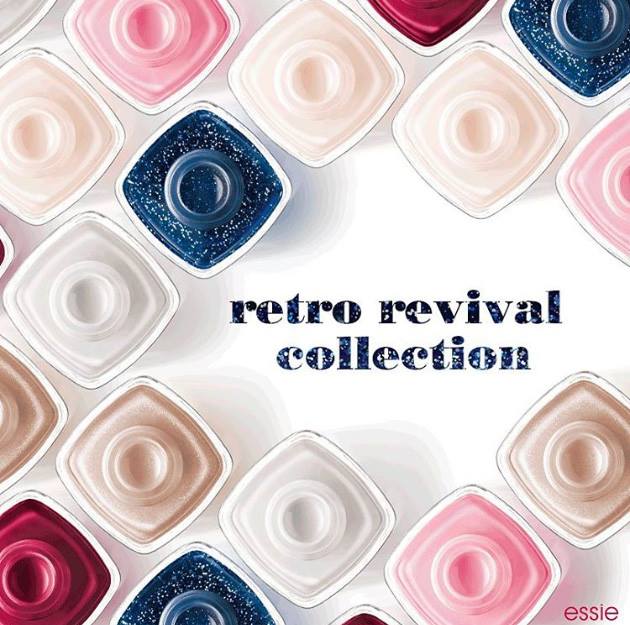 For Essie's fabulous anniversary, we're celebrating Vegas style in honor of the ultimate party town where it all began. In honor of this iconic birthday, the legendary Essie color archive has been opened with a thrilling glimpse into the brand's dazzling history. The result is a limited edition collection of six iconic shades that all promise a sparkling night of thrills.
Availability
U.S. Launch Date – Now at nail salons and @essie.com
Essie Retro Revival Spring 2016 Collection
Essie Nail Polish – Limited Edition – $8.50
Starry Starry Night – you're not dreaming! this beloved, legendary midnight blue, twinkling with silvery stars and glittering like the night sky, is back. time to celebrate!
Life of the Party – mixing it up at the club. working the room. posing for the paparazzi. this pinot noir pearl is everywhere – and everything – right now.
Bikini with a Martini – want to shake things up? head to Vegas, hit the pool and cut loose in this frosted iridescent pink. bottoms up!
Sequin Sash – tie one on. this sheer glittery bronze nail polish with silver flecks adds just the right amount of glittering glamour to any ensemble.
Birthday Suit – who needs cake?tThis cheeky, delicate nude is so irresistibly delicious, just light some candles and you can be the dessert.
Cabana Boy – walking straight out of your fantasies and into your pool party, one flash of this ultra-cool pearly white sets hearts racing.
Enjoy ….