Hello beauties!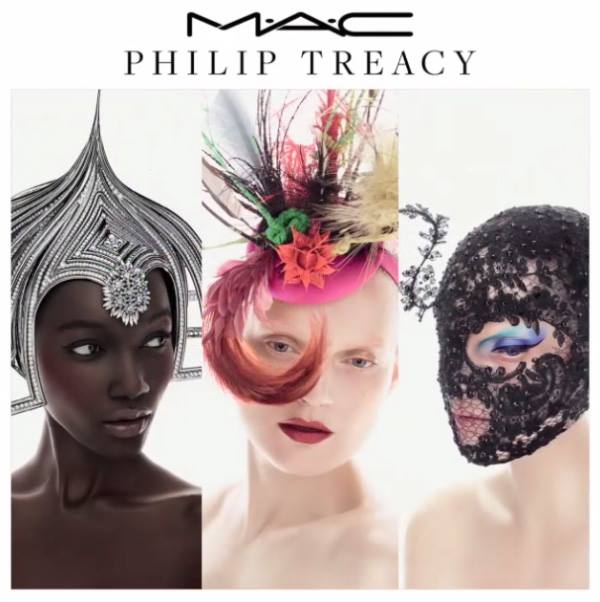 MAC Cosmetics has announced that will team up with Philip Treacy, the Irish milliner and designer based in London, for a new makeup collection that will be released globally in the middle of spring. This collaboration was in discussion for almost two years and it will finally come alive this year, allowing the 47-year-old Irish designer to influence the collection with his own taste.
'My currency is beauty and elegance; you can attach that to anything. All I had to go on was my point of view, which is what design is about,' Treacy said of creating for Mac. 'It's what Phillip Treacy make-up could look like – it's about colour, exuberance and beauty.'
Availability
U.S. Launch Date –  16 April 2015
International Launch Date – April / May 2015
MAC Philip Treacy Spring 2015 Collection will include 12 products inspired by three of his hat designs, so judging from the photo above posted on MAC Instagram account  we will be expecting quite a bold looking collection and hopefully some intense shades. I'm definitely into the extravagant silver hat design but I have to the admit the black lace mask looks quite mysterious while the bright feathered headpiece is certainly for the fashionistas.
"M.A.C is a futuristic label, I have always admired its ability to think outside of the box," declared Treacy.
I'm certainly looking forward to seeing this collection up close. How about you?